Teacher Flying Squad travel blog
In my first year in the Squad I travelled 27,568 kilometres. I went East, South, North and West. It's been amazing!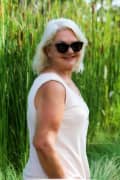 Christine Edgar shares some of her highlights from her time in the Teacher Flying Squad. What will you experience?
Term 1: Kalgoorlie Boulder Community High School – Head of Learning Area
Kalgoorlie Boulder Community High School was a fantastic first placement. I learnt so much about regional education and teaching stude­­nts from challenging backgrounds. As a middle leader I was involved with staff across the school and had the opportunity to draw on my experience from Melville Senior High School to help with the development of the school's business plan and data interpretation.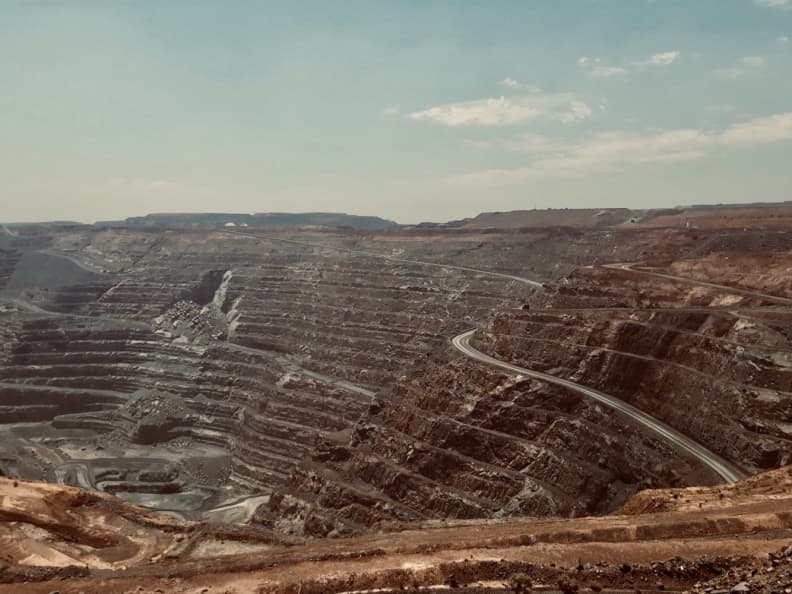 The staff in the department were lovely and supported me and responded positively to needed curriculum and operational changes. I was able to develop their functional literacy skills ahead of NAPLAN testing and prepare Year 10 students for senior school. Across the term we studied dystopian texts, poetry and the sci-fi genre. The students and staff were fantastic.
Whilst in Kalgoorlie I took the opportunity to learn about the region and visited many places of interest including Menzies, Lake Ballard, Esperance, Ora Banda, Leonora and Gwalia, as well as passing through many other communities on my way to these destinations. I also saw the Super Pit, North Hannan's Mine, the Museum of the Goldfields, the Boulder Markets, and even saw a local footy match—Miners vs. Railways.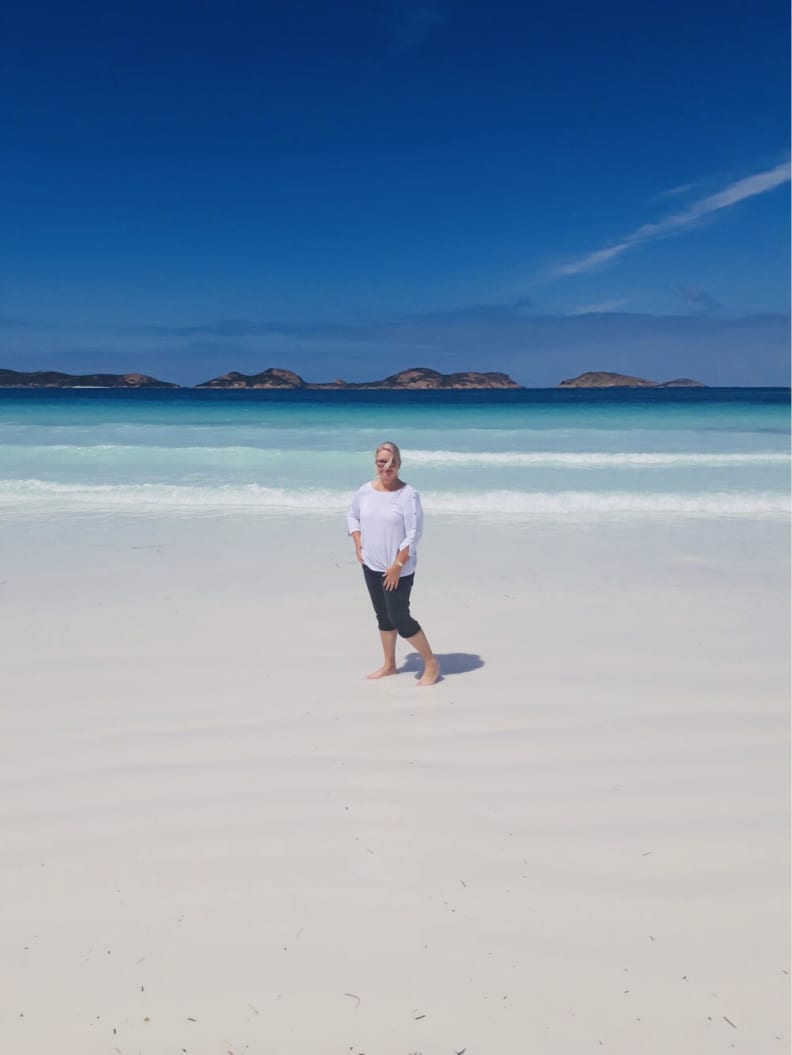 Term 2: Ravensthorpe District High School – classroom teacher
Ravensthorpe was a very different experience from Kalgoorlie, and one I enjoyed for different reasons. It was a very small school, with 129 students from K-10. The students came from farms and other small communities and towns, such as Hopetoun, which is 50 kilometres away.
The staff here again were very friendly and welcoming, and my Ravensthorpe experience was very positive. A highlight of my time in Ravensthorpe was filling in for the Kindy teacher—the students were hilarious. I was able to develop their vocabulary to include 'peeps' and in return they renamed me Mrs Egg.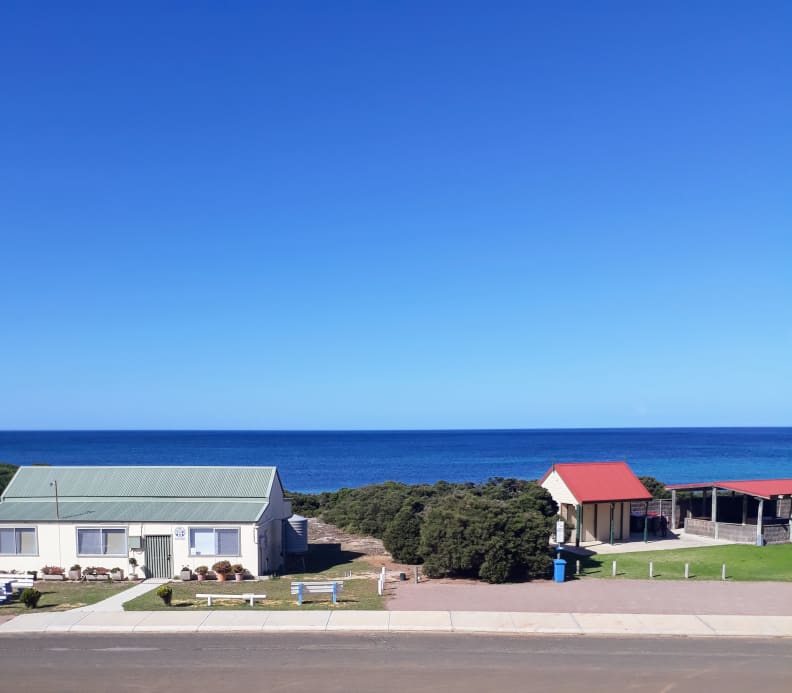 I was fortunate to live in Hopetoun where a lot of our students came from and saw them regularly after school and on weekends. One weekend some of the Kalgoorlie staff came down to Esperance for a catch up, which was lovely, and it was certainly great to see them again.
There is magnificent scenery around Ravensthorpe and Hopetoun, and whilst it was winter, the weather was fairly kind, so I got to see a number of places including Starvation Bay, the Rabbit Proof Fence, Fitzgerald National Park, Esperance (again!) and Albany.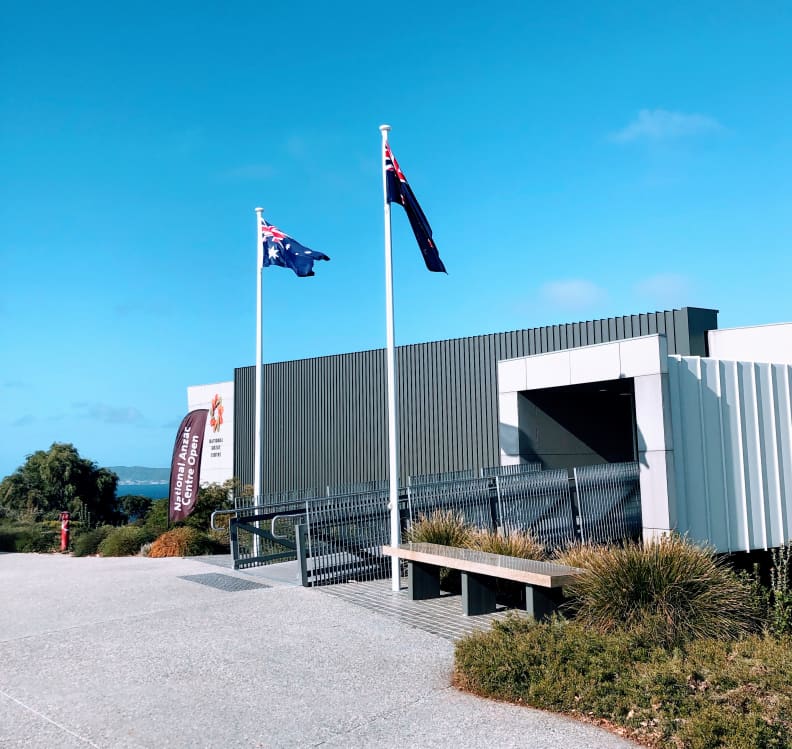 Term 3: East Kimberley College, Kununurra – classroom teacher
East Kimberley College had only recently been renamed, and there was a sense of freshness and energy about the school. I was teaching English from Year 7–11, and I must say, it was delightful to teach the Year 11 ATAR students who were keen to learn and develop their skills ahead of their 2020 finals.
The school used the principles of EDI (explicit direct instruction) which I found interesting, and because of the consistency of expectations, when students did attend they were quickly back into the routines and expectations of the classroom and school. My accommodation was fantastic—thank you!
As always, I took the opportunity to learn about the area and went on trips and excursions to Wyndham, where my grandfather had been posted in the 1920s, Lake Argyle which is stunning, the Ord River, the Gibb River Road, and I crossed the border into the Northern Territory.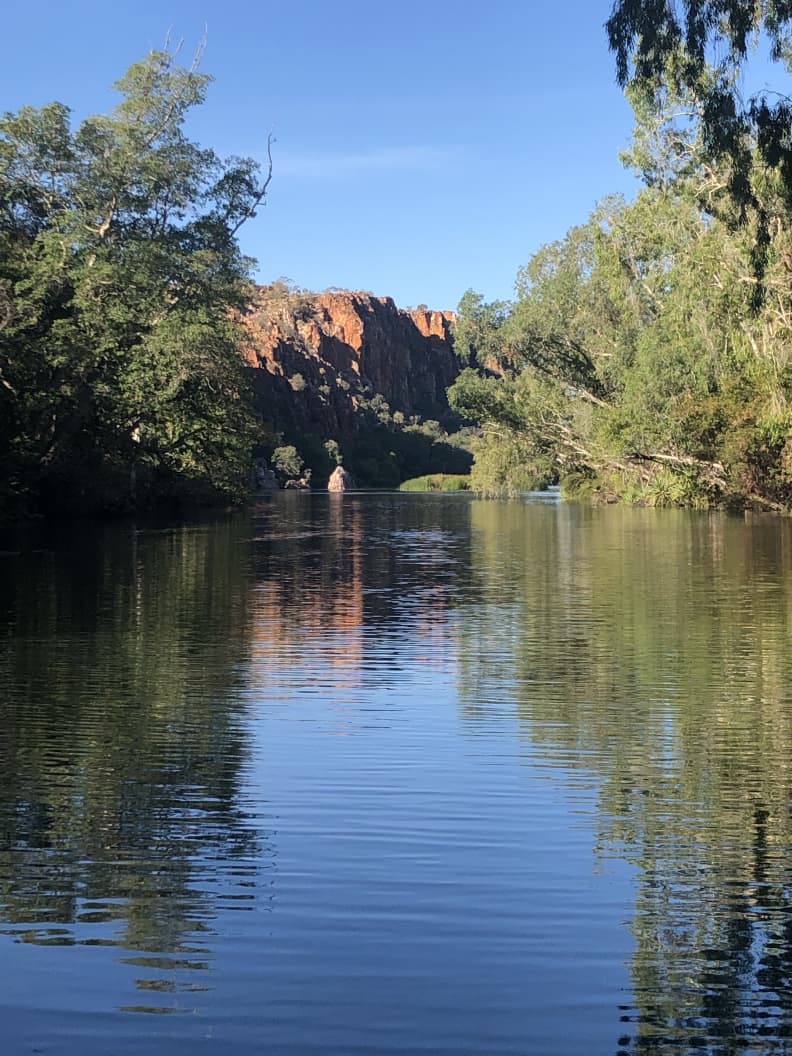 Term 4: Carnarvon Community College – classroom teacher
Carnarvon Community College has only been in operation at its new site since the start of Term 3 so there were the expected settling-in challenges, but the staff and students took any challenge with good humour. The college is now K–12, like East Kimberley College. It is a large, spread out campus with lovely, clean, well-maintained new facilities.
Similar in many ways to Kununurra, the school has a very large indigenous population and continuity of learning is limited. Coming from East Kimberley College gave me an advantage because I was able to use many of the strategies developed there to engage students.
I attended the annual Street Party and Carols at the Cultural Centre. I had weekend adventures to Coral Bay and Exmouth, and had a reunion with a colleague from Kalgoorlie in Geraldton. I joined the FOAGL celebrations as well as the end-of-year college staff party—and still had time to write curriculum and end-of-year reports!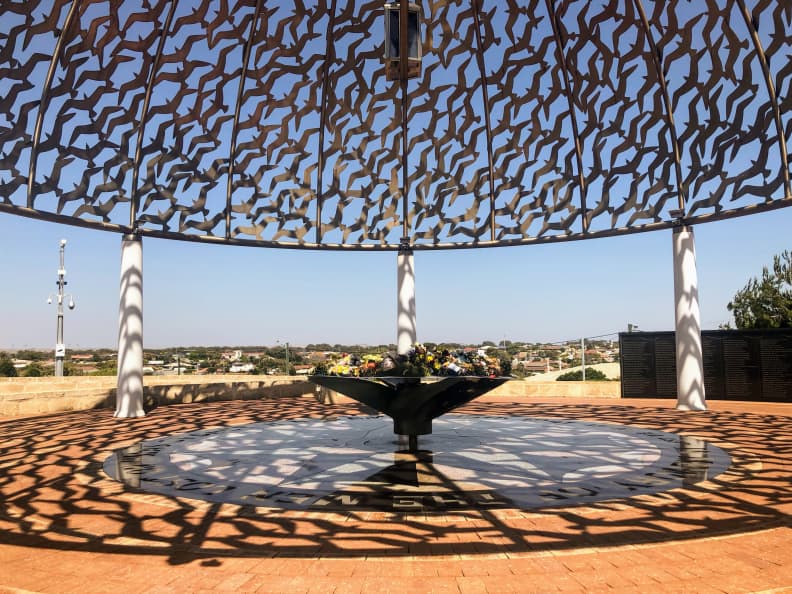 Embark on your own adventure. Apply now for the Teacher Flying Squad!