COVID-19 safe measures continue in schools to help keep our students, staff and community safe. If your child is unwell, they must stay home from school.
Parents and carers are welcome on school sites and all school activities have resumed.
Support your school community to be COVID-19 safe by:
wearing a mask indoors when in a crowded setting where you are unable to physically distance
ensuring your family stays up to date with COVID-19 and flu vaccines
testing for COVID-19 if your child has symptoms or as a household close contact
keeping your child home if they are unwell
maintaining good hand hygiene.
Public health measures continue to ease in Western Australia from 9 September.
Masks are no longer required on public and passenger transport, including school buses and vehicles. Masks are an important measure to reduce transmission and are encouraged in crowded indoor settings where you are not able to physically distance. Staff and students can wear a mask if they choose to.
Masks are required in specific settings and circumstances for people 12 years and older, including:
outside the home if they are an asymptomatic close contact
on work placements and work experience in high-risk settings, such as a hospital or health care facility.
When on work placements and work experience, students are required to adhere to the public health measures and testing and isolation requirements of that workplace.
If your child is a close contact and has no symptoms, they must:
attend school
take a RAT every day for 5 days
wear a mask when they leave the house if they are 12 years and older, including at school.
Let your school know if your child is a household close contact.
Anyone who has symptoms or tests positive to COVID-19 must not attend school. Anyone with COVID-19 symptoms should take a RAT or PCR test.
If your child tests positive to COVID-19, they must isolate at home. Positive RATs must be reported to healthywa.wa.gov.au/ratregister.
Let your school know if your child is COVID-19 positive. No exit testing or clearance is required to return to school once they have finished their 5-day isolation period and have no symptoms.
As WA has adopted the national definition of a close contact, schools no longer undertake contact tracing.
If you have recovered from COVID-19, you will not be identified as a close contact for 4 weeks (28 days) following the positive test result. If you have symptoms, you should stay home until they resolve.
For information about caring for your child's health if they are COVID-19 positive, visit HealthyWA.
You can also hear more about COVID-19 in children in this video from the Child and Adolescent Health Service.
School camps and tours have resumed with COVID-19 safe measures in place, including:
staff and students who are close contacts should not attend camp until they are no longer a close contact
arrangements for students who test positive to be taken home by their parent/carer if applicable
students with symptoms of COVID-19 not required to be tested if they have provided evidence that they contracted COVID-19 in the last 4 weeks (28 days)
staff and students will comply with WA Health testing and isolation requirements as a minimum standard when interstate or overseas.
Guidelines for school camp providers have been prepared to support camp providers with their planning for school camps.
COVID-19 prevention strategies include:
an allocation of RATs available for every student provided to parents and carers
enhanced ventilation
air purifiers supplied where required
enhanced cleaning services and supplies
adequate supplies of soap, hand sanitiser and masks
staff, children, and visitors educated on COVID-19 safe practices.
Proof of vaccination or exemption is no longer required to work, volunteer or provide services in a school or education site.
The vaccination mandate still applies to workers in healthcare and health support settings, residential aged care and residential disability settings. Students on work placements must follow any vaccination requirements in place in these settings.
Some remote Aboriginal communities have access requirements in place, which may include COVID-19 vaccination. You can contact the regional education office to find out what the requirements are for a remote Aboriginal community school. Community access requirements may change, so we recommend you contact the office before travelling to the community.
Ventilation in classrooms helps minimise the risk of spreading COVID-19.
We worked with the Department of Finance and an independent health expert to develop a ventilation strategy for schools based on natural ventilation and existing air-conditioning and heating systems. The strategy follows national and international guidance and is endorsed by the Western Australian Chief Health Officer.
Ventilation assessments were conducted across our school facilities, and guidelines on ventilating rooms inform staff how to prepare each room for optimum ventilation every day.
The ventilation poster explains the different types of ventilation in classrooms.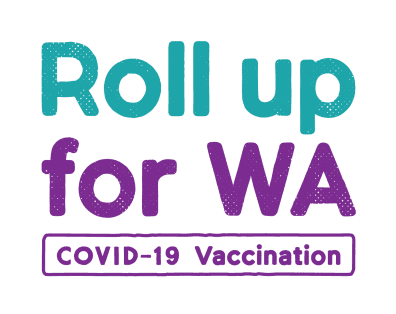 For the best protection against COVID-19, your child should access all recommended doses of the free COVID-19 vaccine. WA Health recommends it for all Western Australians 5 years and older.
Resources from the Telethon Kids Institute and HealthyWA answer common questions about COVID-19, the vaccine and your child.
COVID-19 and influenza are different viruses, so it's important to get both vaccines – you can even get both at once.
Find out when and where you can get your next dose at Roll up for WA.
We are committed to delivering quality teaching to children across the state throughout COVID-19 disruptions. Our public schools remain ready to respond to the advice of the Chief Health Officer and ensure continuity of teaching and learning.
We also work with Catholic Education Western Australia (CEWA) and the Association of Independent Schools of Western Australia (AISWA) to respond to WA Health advice and provide information to schools and staff.
Parent COVID-19 helpline
If you require advice or support for your child's education due to COVID-19, your school or education regional office can assist you. For further advice or support phone 1800 882 345 (8:00 am to 4:00 pm) or email CoronaVirusSupport@education.wa.edu.au.
More resources
Information about current measures to reduce the transmission of COVID-19 in our schools, residential facilities and communities.

Adequate ventilation in classrooms helps minimise the risk of COVID-19 transmission.

This document has been prepared to support camp providers with their planning for school camps.