Rostrata Primary School teacher Richard Johnson has made the top 10 of the $1 million Global Teacher Prize, the world's most prestigious award for education.
Teacher Primary, Rostrata Primary School.
Announced by the world-renowned physicist and cosmologist Professor Stephen Hawking on behalf of the Varkey Foundation, the top 10 teachers represent nations including the United States of America, the United Kingdom and India.
Mr Johnson said it was fantastic to make the top 10.
"It is a reflection on the quality of public education in Western Australia," he said.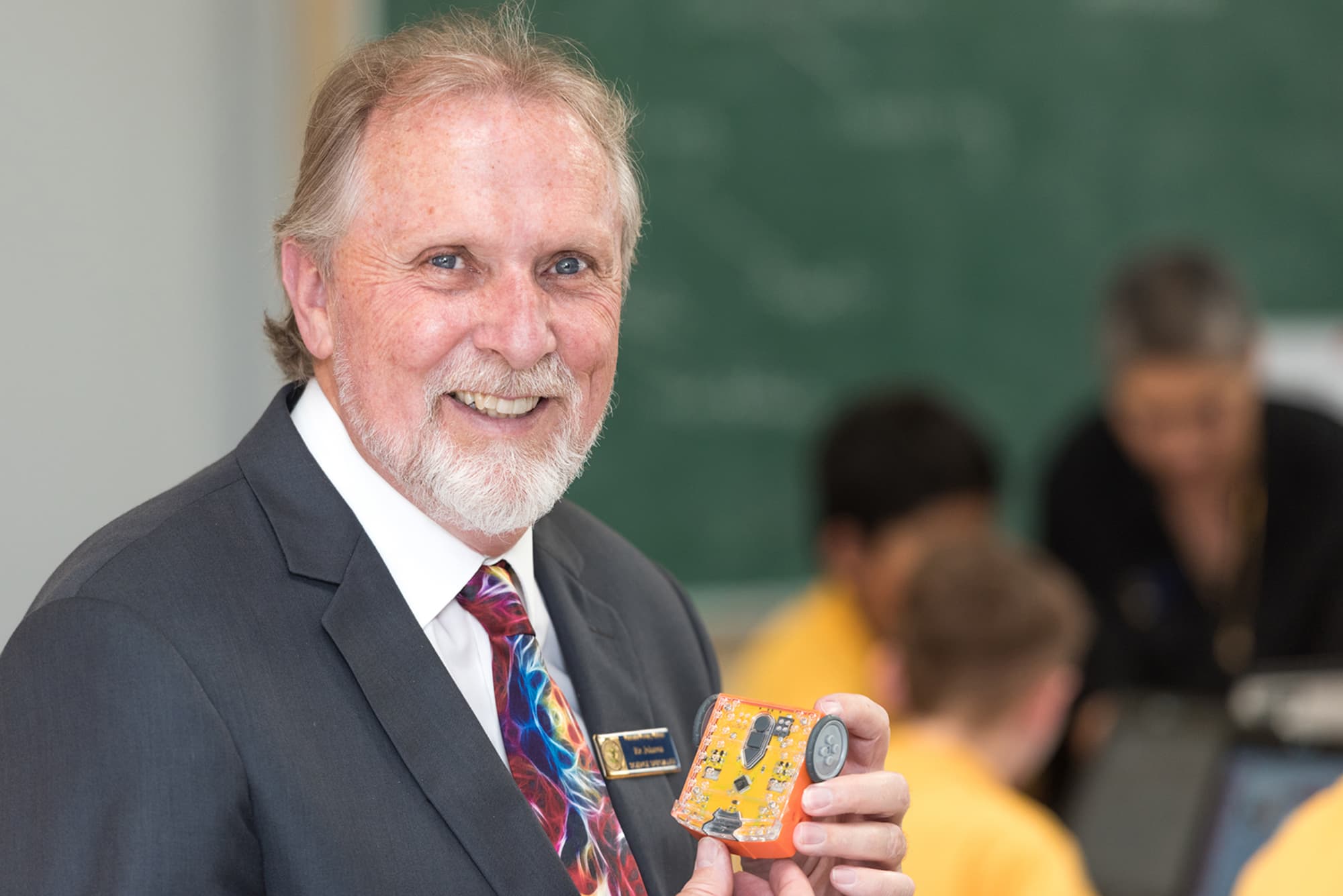 Mr Johnson was acknowledged for his dedication to providing an immersive and exciting science education for primary students.
His classroom in Willetton features the latest in technology with seven 3-D printers, 3D-pens, robotics, and an augmented reality sandbox to overlay computer images of topography over real formations in sand, among other tools.
"This allows my students to combine learning in information technology and science," he said.
Biology is well-covered too, with students caring for stick insects so they can learn about their life cycles.
Rostrata Primary School principal Barry France commended Mr Johnson for his commitment to students' science education.
"He is an absolute legend of science," Mr France said.
Year 5 student Brianna said that Mr Johnson was a really good science teacher and it was fun doing science at Rostrata Primary School.
"You can build things and do experiments [in his classroom], to find out things you didn't know before," she said.
Mr Johnson will travel to Dubai from March 10 to 13, to participate in the Varkey Teacher Ambassadors Leadership Summit, and the Global Education and Skills Forum 2016.
The winner of the Global Teacher Prize will be announced in Dubai on March 12.