"Transitioning from primary to secondary teaching was easier than I thought it would be, as many of my skills were transferrable."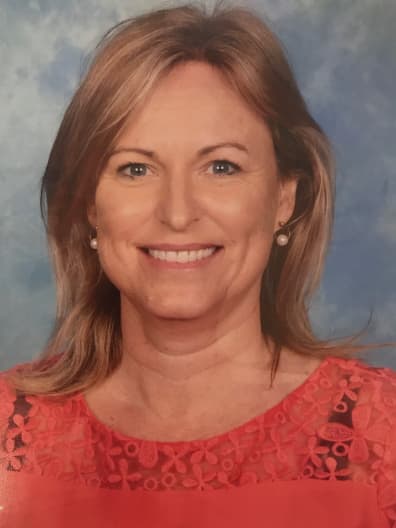 After working as a primary school teacher for over 20 years, Michelle Lee was ready for a new challenge.
"When Year 7 students were moved from primary to secondary school, I realised there was going to be a demand to accommodate the additional students and I saw this as my opportunity to move into a new area of teaching."
Through the Leap program, Michelle decided to study a Graduate Certificate in Secondary Mathematics at Murdoch University.
"As I was moving from primary to secondary teaching, I was required to complete two education units and two maths units over the course of one year. While the maths units were challenging, they provided me with a new appreciation for the subject and the importance of engaging students to provide the best possible learning experiences.
"Balancing studying, teaching 3-4 days each week, and raising a family certainly kept me busy. However, I found studying to be fulfilling and rewarding. Learning to navigate and adapt to the changes in university courses since I had previously studied was interesting and a learning experience in itself. My digital technology skills were improved by studying and using the most recent and recommended programs. Having exposure to the latest pedagogical knowledge, educational resources and research was also of great benefit.
"The Leap program gave me the support and capacity I needed to focus and commit to developing my skills and knowledge. The university course was fully-funded and relief cover was provided to allow me to participate in lectures. The Leap team was also great, checking in and communicating with me every step on the way."
Since completing her graduate certificate, Michelle has successfully transitioned in to teaching secondary mathematics.
"I am very fortunate to be working at Mount Lawley Senior High School and have taught students in a range of courses in Years 7 - 12. I am currently a Team Leader which involves working in a team with staff from various learning areas and being responsible for the pastoral care of students in our middle school community.
"I also recently began specialising in Gifted and Talented education where I am involved in the interviewing of potential students, running maths competitions and creating enrichment programs and activities. There are so many opportunities in secondary schools.
"I have really enjoyed working with a wide variety of staff in middle school and Departmental teams. I feel very fortunate to have taught students from Pre-primary to Year 12 and to be provided with a variety of diverse and interesting opportunities over the course of my teaching career."
Learn more about our winners
Learn more about our winners