About the Board
The Board is the teacher regulatory authority in Western Australia responsible for registering teachers including renewing teacher registration, and administering the teacher disciplinary and impairment review processes. The Board is also responsible for the accreditation of initial teacher education programs delivered by WA higher education providers.
In performing its role, the Board's paramount consideration is the best interests of children.
In undertaking these functions, the Board maintains an up-to-date register of teachers, and has developed and published professional standards for teachers, accreditation standards and a professional learning activities policy.
The Board's vision is to be an effective regulator for the teaching profession in Western Australia that reflects the highest standards of expertise and professional conduct.
The Board's mission is to serve the public interest in Western Australia by ensuring that teachers are registered and teacher education programs are properly accredited.
The relevant legislation is the Teacher Registration Act 2012 which established the Board in December 2012.
The Board is appointed by the Minister for Education and Training, and must include an Australian lawyer and at least three currently registered teachers.
At 30 June 2018 the Board members were:
Margaret Collins (Chairperson) – former Regional Executive Director, South Metropolitan Education Region, Department of Education
Ron Dullard (Deputy Chairperson) – former Director, Catholic Education Western Australia
Peter Collins – Vice Principal, Holy Cross College, Ellenbrook
Jeremy Bruse – Deputy Principal – Student Services, Professional Learning Coordinator, Cecil Andrews College
Julie Woodhouse – Principal, Butler Primary School
Kate Offer – Assistant Professor, School of Law, The University of Western Australia.
During the reporting period:
Margaret Collins replaced Audrey Jackson AM as Chairperson of the Board
Kate Offer replaced Ian Curlewis as the Australian lawyer on the Board
Julie Woodhouse replaced Jenny Dougan as a registered teacher member of the Board
Ron Dullard was reappointed to the Board as the Deputy Chairperson
Greg Robson resigned from the Board on 27 February 2018; the term of the new Board member is to commence 2 July 2018.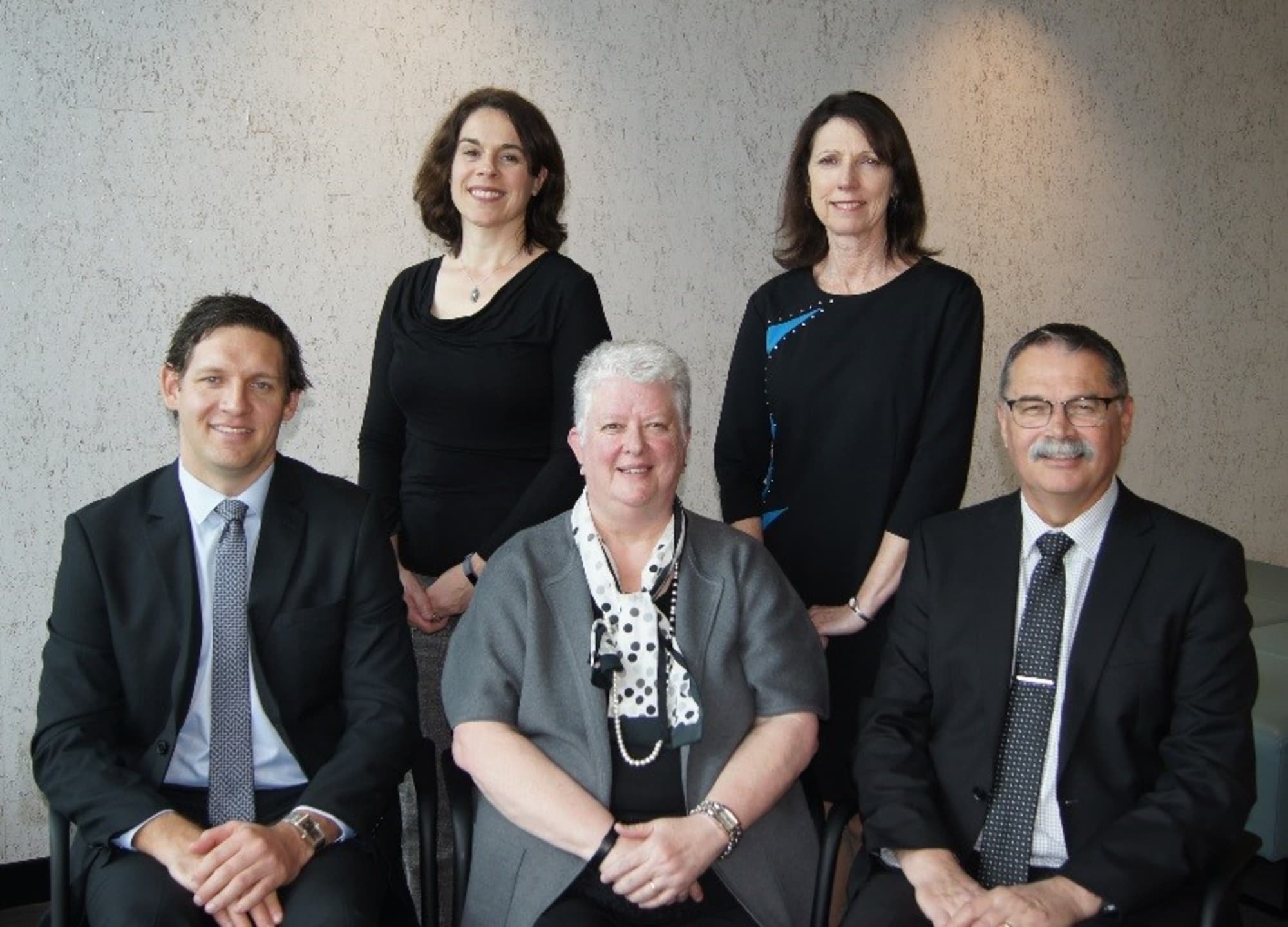 The Department of Education's Teacher Registration Directorate provides secretariat support to the Board which includes:
processing teacher registration applications, and initial teacher education program accreditation applications for consideration by the Board
assisting the Board to administer its disciplinary function
supporting the work of the Board on policy matters.
The Board has delegated powers such as granting teacher registration to the Director, Teacher Registration who refers matters that require further examination to the Board.
The operations of the Board are funded by fees collected in accordance with the Teacher Registration Act 2012 and Costing and Pricing Government Services: Guidelines for Use by Agencies in the Western Australian Public Sector published by the Department of Treasury. The Board implemented a new fee schedule from 1 July 2017 to accommodate adjustments in the consumer price index. The financial statements and key performance indicators for the Teacher Registration Directorate are provided in the Department's annual report.