Premier's Reading Challenge 2023 set to launch
05 April 2023
Events and initiatives
In the news
The Premier's Reading Challenge is back for another year and it's going to be bigger than ever.
Relaunched in 2022, the Premier's Reading Challenge is an annual statewide event to encourage students from Kindergarten to Year 10 to read and challenge themselves.
Last year, the event saw 845 schools participate, 27,207 students sign up and 224 school staff become challenge champions.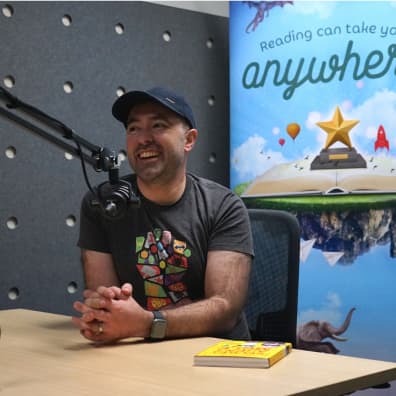 Participants read a total of 300,142 books, which is about 11 books per student.
The 2023 challenge will start on Monday 8 May and run to 8 September, with plenty of activities and prizes planned for students.
The challenge also has a new podcast, 'Between our pages'. Each month, the team behind the Premier's Reading Challenge will be diving into the world of reading and writing and speaking to the authors behind some of WA's most popular books.
Award-winning author and illustrator James Foley, who is behind the popular title 'Stellarphant', was the episode 3 guest on the podcast, providing a fascinating insight and highlighting the importance of reading widely.
"We've got to have lots of different books so that there are things to cater for all sorts of interests that kids are into," Mr Foley said. "Also, we've got to have books about all sorts of different characters so that kids can see themselves represented."
Listen to 'Between our pages' on the
Podbean website
.
You can find out more about the 2023 challenge on the
Premier's Reading Challenge website
and
Facebook page
.