Students from Shenton College Deaf Education Centre have grouped together to help save injured and rescued wildlife.
The group, known as the Shenton Animal Helpers, includes students from Years 9 to 12 who are passionate about supporting animals.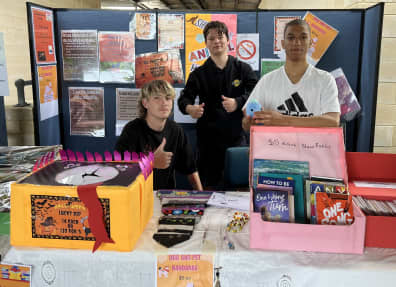 The Shenton Animal Helpers educate the community about wildlife and encourage community support to donate items to help orphaned, injured, and rescued animals.
This term the Shenton Animal Helpers fundraised for Kanyana Wildlife Rehabilitation Centre which helps injured Western Australian native animals and provides an animal hospital and shelter.
To fundraise, the students held a stall at the Deaf Community Markets on October 29 selling a range of items while also supplying information to the community about caring for native wildlife.
Teacher Claire Blackwell said the students established the group after considering a community issue they wanted to contribute towards.
Since forming the group, Ms Blackwell said students had developed a range of important skills.
"They developed a mission statement, planned how they could fundraise, learned to work within a budget, established group goals, and used their creativity to develop resources and reach out to the school and wider community for support," she said.
"The focus has been on identifying community need and contributing to society as well as developing the skills of creativity, developing teamwork, literacy, entrepreneurial, budgeting, marketing, financial literacy, and goal setting."