Eight country-based residential colleges and one city-based residential college provide boarding services for country students.
Country boarding provides your child with the opportunity to remain in the country to attend secondary school. They continue enjoying a country lifestyle and stay connected to regional Western Australia. Your child may even choose to return home at weekends, as is the case for many of our boarders.
City boarding is available for students from the country who are enrolled in a Gifted and Talented Secondary Selective Entrance Program at select metropolitan secondary schools. These gifted students have the opportunity to access the finest education while living in a safe, secure and supportive environment close to their schools. If your child gains a place in a Gifted and Talented Program and is from the country, they can apply to board at City Beach Residential College. From 2022, regional Year 7 students accepted into the Albany Senior High School Gifted and Talented Program that reside outside of Albany can board at Albany Residential College.
As a boarder, your child is able to:
live and study with other young people from the country
complete high quality secondary education at one school
attend a secondary school that offers a variety of subjects and a range of experienced teachers
participate in local sport, recreation and part-time work
access the facilities and amenities of a large country town or the city.
There are eight residential colleges located in regional centres throughout WA:
City Beach Residential College is located in City Beach - a coastal suburb of Perth. From the college, students can easily access four of the secondary schools with Gifted and Talented Programs. These include Perth Modern School, Shenton College, John Curtin College of the Arts and Churchlands Senior High School. From 2022, Year 7 students accepted into Albany Senior High School Gifted and Talented Program that reside outside of Albany can board at Albany Residential College.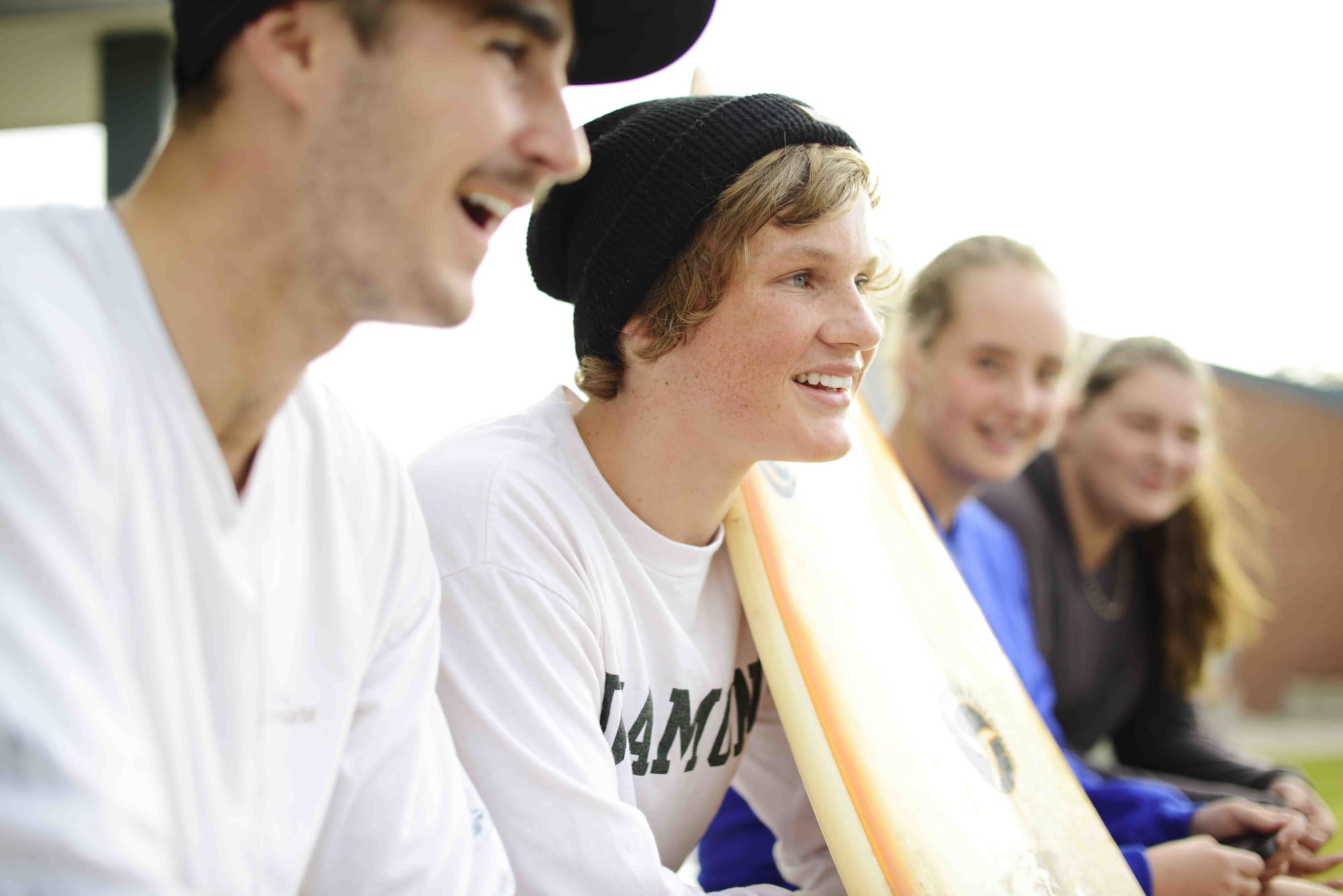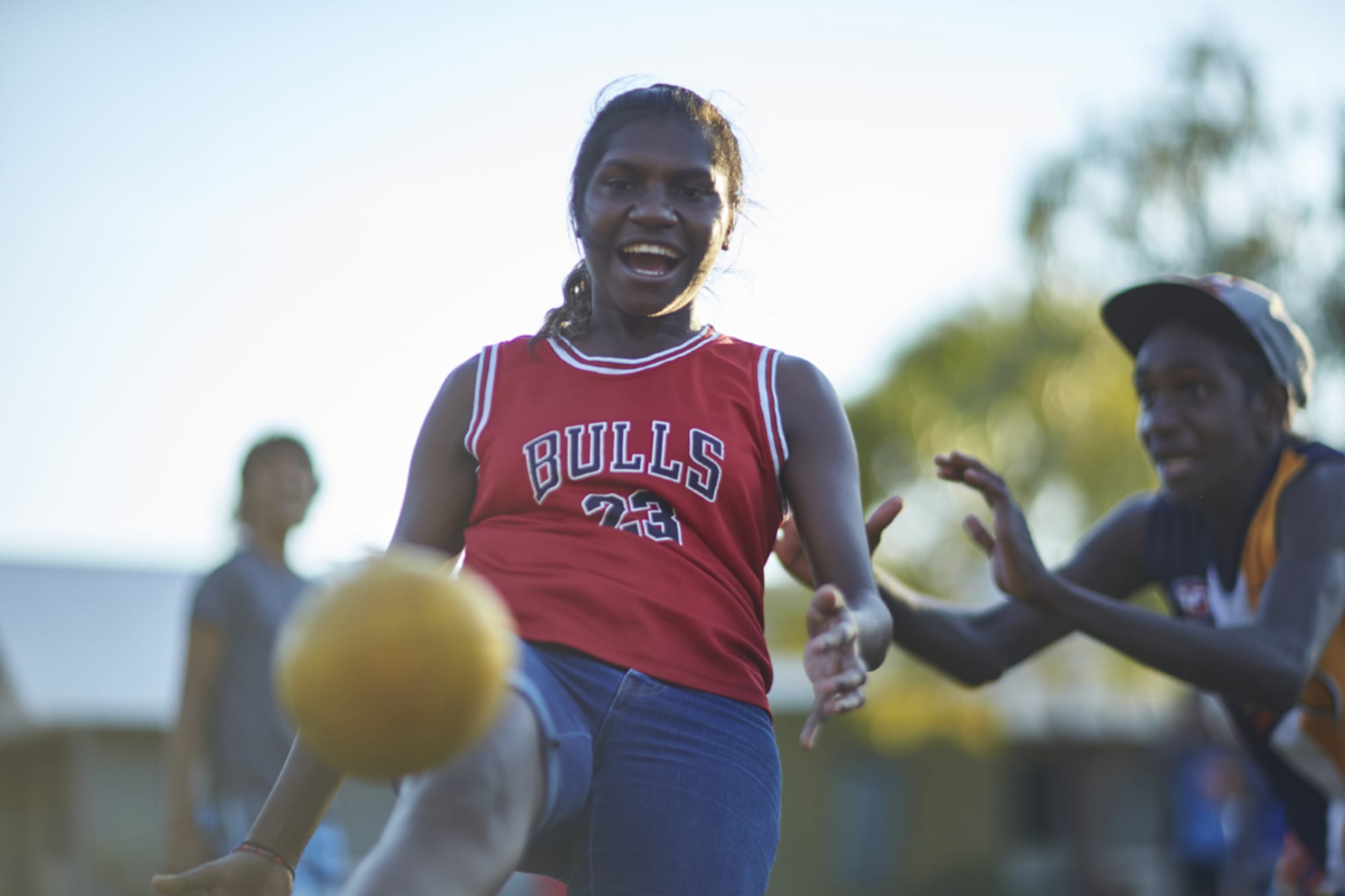 As a boarder, your child lives in a supportive and welcoming 'home away from home' with other young people from the country. They enjoy:
safe, secure accommodation (with separate living quarters and bathrooms for girls and boys)
easy access to school
support with their studies
high quality recreation and study facilities
access to sport and other interests
a variety of recreation activities and excursions
healthy, balance meals
a supportive and social environment in which to live.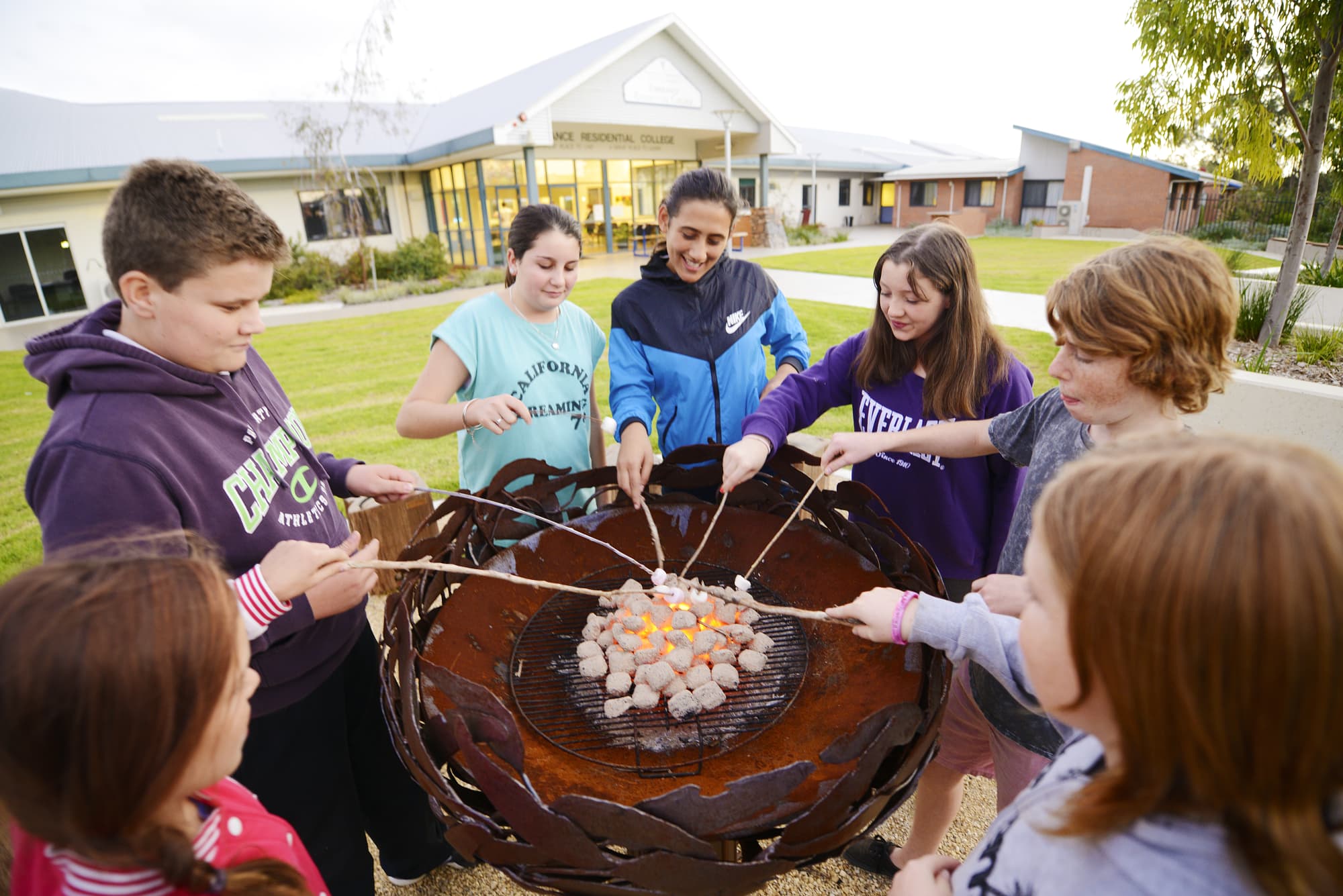 Your child is supervised by professional and experienced staff members who are responsible for the well-being of every boarder. They are dedicated to creating a wonderful boarding experience for your child and ensure a healthy balance between study and recreation.
Led by residential college managers, supervisors provide emotional support while boarders are away from home; ensure everyone is well behaved, respectful and considerate of others; facilitate regular study sessions and tutoring; support boarders' educational and sporting needs; and organise fun activities for the weekends.
They also foster good communication between the residential college, boarders, school and families.
There is a standard accommodation fee of $14 461 at all residential colleges. It covers the bed, meals, facilities and pastoral care of each student. It is payable by the student's parent/s.
The full cost of boarding to the Department of Education is $24 248.
If students are eligible for further allowances/subsidies, the accommodation fee could be reduced:
Recipients
Estimated Fee
Assistance for Isolated Children Scheme (AIC) and Boarding Away from Home Allowance (BAHA) recipients
$4 427
AIC and BAHA recipients who are also eligible for the additional AIC allowance


$1 973

(subject to an income test)

Youth Allowance recipients
Varies (subject to an income test)
ABSTUDY
No cost (subject to an income test)
Gifted and Talented Secondary Selective Entrance Boarding Allowance recipients
$12 984
In addition to the accommodation fee, amounts are charged to cover individual services provided at each residential college. Individual services may include, but are not limited to, services such as transport, counselling, medical services, medical supplies, camps and outings.
To find out more about your eligibility for these allowances and subsidies, download the Residential college costs factsheet.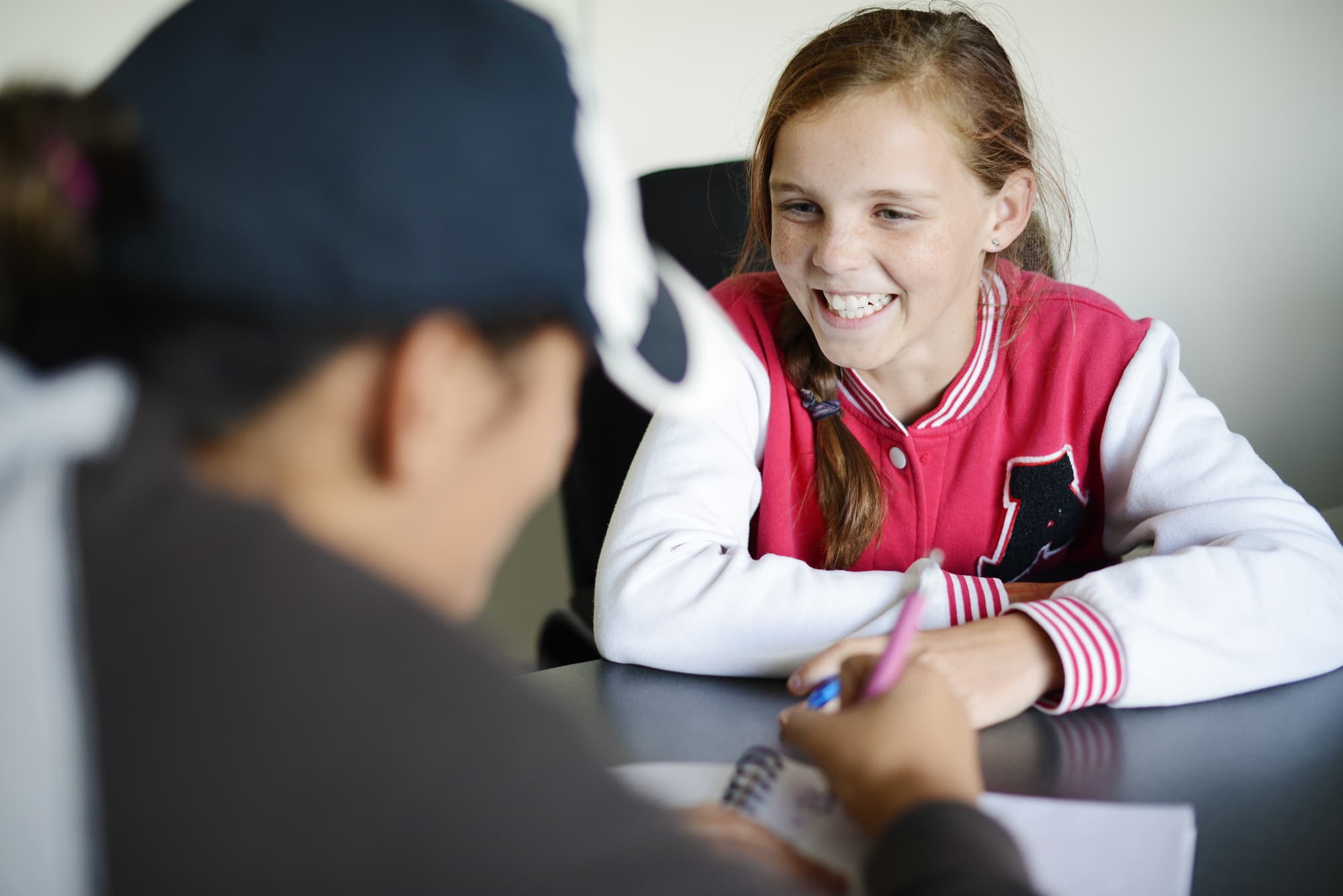 Applying for a place is an easy process and residential college managers are more than happy to help.
For country boarding, please enrol in the school you'd like your child to attend and make application for any allowances or subsidies for which you may be eligible. Then fill out an application form and submit it to your preferred residential college. Visit your preferred residential college's website for more information.
For city boarding, you may apply at City Beach Residential College once your child has been accepted into a Gifted and Talented Program at a select metropolitan secondary school.
LINC committees will provide a vital link between residential colleges and the community. There will be one LINC committee for each of the nine residential colleges. They comprise community members who provide advice and support to the college manager and staff.
The role of the committee
The purpose of a LINC committee is to enable parents and members of the community to:
provide advice to the college manager regarding the operation and management of the college
promote the college
engage in activities that are in the best interests of students.
The LINC committee may:
approve advertising and sponsorship arrangements
be consulted on the student code of conduct
take part in the selection of staff
provide advice on disputes or complaints
take part in planning, financial matters and college priorities.
The LINC committee cannot:
intervene in management
direct staff.
Becoming a committee member
A LINC committee consists of four to ten members. Committee members are appointed by the Director General and selected based on their experience, skills, attributes or qualifications to effectively perform the functions required by the committee.
A committee member can be:
a parent of a student/s at the residential college
a member of the general community
an employee of the residential college.
Express your interest in becoming a member of your local LINC committee.
Financial assistance
Support organisations
Other useful links
It's ok to have concerns and complaints about what might be happening at school or at the residential college. Firstly, you have the RIGHT to feel and to be safe at all times. Safety concerns may include things like:
inappropriate social approaches by a person to make friends with you or start a close relationship with you
inappropriate touching by a person which makes you feel uncomfortable
sexual talk, personal emails or personal contact via mobile phones or social media
inappropriate physical handling (hitting, pushing, hugging).
We can help you. Our staff are trained in protective behaviours. They care and understand that you may feel a range of emotions about contacting us including anxiety, shame or relief.
When you contact us, the information you tell us is not shared with any person or organisation outside this service unless we have to as part of our investigation. An exception to this is if our staff are told something that creates a 'Duty of Care' situation.
A 'Duty of Care' situation occurs when we find out that a child or young person:
is being hurt or not being looked after properly
is seriously thinking about hurting him/herself
has hurt, or is seriously thinking about hurting, someone else
or if we have significant concerns about a child/young person's health and safety.
If this happens, we will let you know that we are concerned and will work with you to try and make sure you remain safe. We may encourage you to give information about yourself (like your name and where you are).
We may then share this information with emergency services or a child protection agency so they can act to ensure your safety and the safety of anyone else involved.
How to contact us
You can choose to talk with us on the telephone. You can remain anonymous or give us your details. You can also email us and tell us as much or as little as you like - the more information your give, the more we can help. If you would like us to call you, please put your telephone number in the email.
T: 1800 011 114 (Monday to Friday, 8am to 5pm)
E: residentialstudentcomplaints@education.wa.edu.au
If your complaint is urgent or is an emergency please call Police, Crisis Care or Kids Helpline.
Police
24 hours a day, seven days a week
Telephone: 131 444 (000 for emergencies)
Web: police.wa.gov.au
When you call you will be asked to:
Press '1' for immediate police attendance
Press '2' to report an incident that does not need immediate police attendance
Press '3' for general information and other matters
Remember, if it's an emergency, immediately hang up and call 000.
Crisis Care
24 hours a day, seven days a week
T: 9223 1111
T: 1800 199 008 (country free call)
T: 9325 1232 (TTY)
W: dcp.wa.gov.au/crisisandemergency/Pages/CrisisandEmergency
Crisis Care is a crisis information and counselling service of the Department for Child Protection and Family Support for people needing urgent help.
Crisis Care can help when:
you need immediate help with a serious problem
you are concerned about your wellbeing or that of another person
you are alone or afraid and urgently need to talk with someone
you need counselling, information or other support.
Kids Helpline
24 hours a day, seven days a week
T: 1800 55 1800
W: Kidshelpline.com.au
Kids Helpline is Australia's only free, private and confidential telephone and online counselling service specifically for young people aged between five and 25.
If you need to talk with someone now, the fastest way is to call and speak with a counsellor.
If you're not sure about talking with someone on the phone, or you can't get to a phone, use the web or email service.
Calls from mobile phones, landlines and payphones are free if you are calling from within Australia.
You can talk with Kids Helpline about anything including:
relationships with your family, boyfriend or girlfriend
a friend who needs help
school or study worries
how you are feeling such as angry, sad or confused.