2021 Premier's Anzac Student Tour
Follow the journey of the fourteen successful student ambassadors on the 2021 Premier's Anzac Student Tour.
These students from 12 secondary schools in Western Australia travelled around the State in commemoration of the Anzac legacy.
Amalgamated with the 2020 tour, they travelled to Kununurra, Broome, Rottnest and Albany from 16-26 April 2021. The historical education program focused on:
the Anzac legacy in the context of Western Australia's pastoral heritage;
nation building between the wars; and
defence of the home-front during World War II.
Students visited important historical sites including the flying boat wrecks in Broome, the Oliver Hill battery and tunnels on Rottnest, the Special Air Service Regiment Museum at Campbell Barracks, and the State Library of Western Australia to explore the military collection items.
They then commemorated Anzac Day by attending the dawn service at the Desert Mounted Corps Memorial on Mount Clarence in Albany.
Discover the journey of our students on tour with our digital story stream. You can also read their daily tour diaries below or download the combined tour journal.
Tour diary, Day 11: Returning home and reflections
by Isabella Hulm
Our final day of the 2021 Premier's Anzac Student Tour saw us leave Albany and return to Perth. The journey allowed for a period to reflect on our experiences. I noticed mixed emotions: we were saddened at the thought of goodbyes, but excited to see our families, return to our lives, as well as see what opportunities may arise. I am proud to have been part of such an amazing experience, and have no doubt that the people I have met and what I have learnt will be long-lasting. I have been so proud and honoured to be part of this amazing opportunity, and I am so grateful to be able to represent my family and Western Australia.
We have been fortunate to travel intrastate, and this opportunity has been vital in continuing to share the Anzac legacy. As someone from metropolitan Perth, I felt enriched to learn about parts of history that are often untold. This experience has not only served to educate myself and other Tour participants, but will serve to educate my community. I feel a sense of fulfilment knowing that I can share my experiences of the regions, as well as the Anzac legacy. Being able to embark on this historical commemorative study tour has been a privilege, and I feel fortunate to have participated. In a sense, I feel as though I have learnt more travelling around our State than I would have anywhere else: Western Australia is steeped in a rich heritage, and I feel fortunate to be able to share my experiences. Learning about our State has established lasting connections and a renewed perspective, with everything learnt linking back to the place we call home.
The 2021 Tour has been unlike anything I have experienced, and I will continue to be grateful for the opportunities I have been given. Throughout the course of the trip from Kununurra, Wyndham, Broome, Wadjemup/ Rottnest Island, and Albany, I have learnt about the effects of war and how much it means to those who live in Western Australia. I have developed my understanding of community, and it was very moving to see how we were able to come together and share the significance of the Anzac legacy. I now have a heightened appreciation of the Anzacs and their significance to our national identity. I am not only extremely honoured to be representing Western Australia, but to be given the opportunity to represent and share the legacy of my great-great-grandfather Arthur Cecil Frost and great-grandfather Russell Hulm who served in the First and Second World Wars, respectively. This Tour has highlighted not only the importance of being able to learn about our involvement in diverse theatres of war, but to be driven to learn and research more about my family's own military history.
Overall, this experience exposed us to contestable aspects of history, many of which are largely untold or obscure. I found that we encountered diverse independent perspectives, stories, images and locations which depicted the harsh realities of war. In all that we absorbed and learnt, the Anzac legacy and history of Western Australian remained unwavering.
Lest We Forget.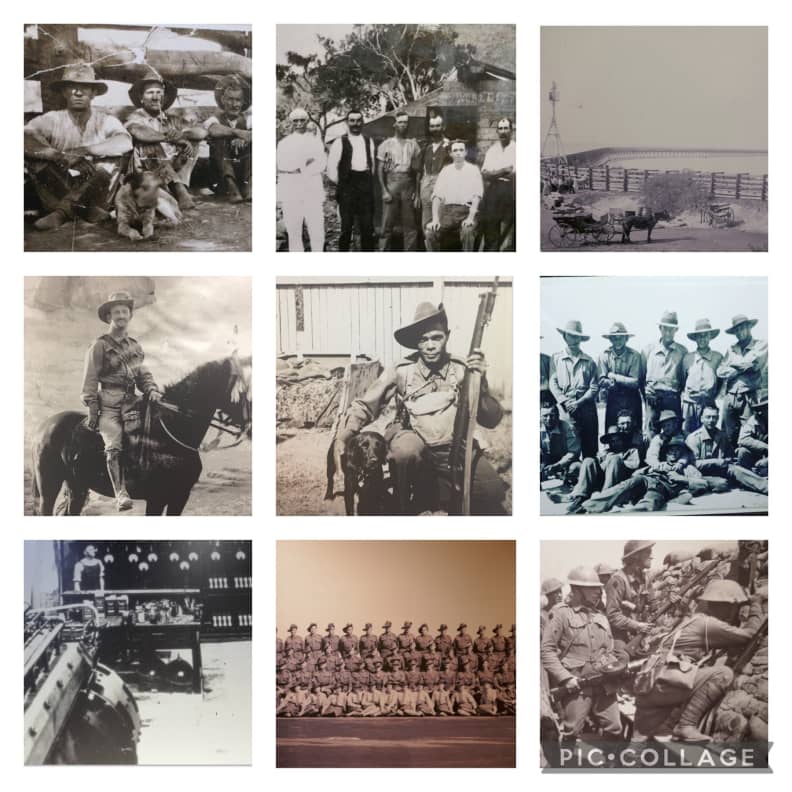 Tour diary, Day 10: Commemorating Anzac Day
by Sacha Bell and Grace Hailes
Today was Anzac Day and we were to start the morning with a traditional Dawn Service. The alarm was set for 3:00am and by 4:30am we were gathered at the Desert Mounted Corps Memorial atop Mt Clarence. The journey to the pinnacle was mostly in silence which gave us a chance to reflect on the experiences and struggles of the brave service personnel. We journeyed beneath the starlit sky, and along a path bordered with the words of ex-servicemen. Standing together at a dawn service after so many setbacks was surreal, and when the national anthems of Australia and New Zealand were sung a real sense of unity was felt by everyone.
We listened to a student from Great Southern Grammar read out a letter from a World War One soldier writing to his mother. He described arriving in Albany and his hope to travel to England, reflecting upon the fine conditions. This letter was optimistic and provided a sense of hope for the future, common amongst the entire service. As the Duty Students we had the honour of laying the wreaths on behalf of the 2021 Premier's Anzac Student Tour. While laying our first wreath, we felt proud to be representing Australia and noted a sense of fulfilment in our contribution to maintaining the Anzac legacy. The service included the traditional Last Post and one minute of silence, and was concluded with the firing of flares over King George Sound as the sun rose over the harbour. The flares were unique to the Albany service yet allowed us to connect with history of the Anzac tradition as flares have been displayed since the first Albany Anzac commemoration.
Following the service, we had a quick breakfast at the Albany Entertainment Centre which was hosted by the local RSL. We then proceeded to hike up the Padre White Lookout trail and returned for the annual Anzac Day Parade from the Town Hall on York Street. It was incredible to see all the public out in the streets to support the day's commemorations. The service at the Anzac Peace Park was unlike like anything we had ever witnessed: the sheer variety of groups represented was astonishing. From Army, Navy, and Airforce Cadets right through to the Police and Schools, we witnessed the full extent of Albany's community spirit. The service was in a similar fashion to the Dawn Service, but also included touching anecdotal stories, and a display from the Albany Aero Club. The service was particularly special due to the community's admiration and recognition of our presence.
When marching in the parade, despite our lack of banner, everyone seemed to know who we were and appreciated our attendance. A final send-off from the Master of Ceremonies left us feeling proud to represent both our families and Western Australia. On our travels back to the accommodation for lockdown, we heard the gunfire of the 9-pounder guns from the National Anzac Centre ring out, reminding us once again what we were there for. Then, as the sun set over our final day in Albany, we took the time to reflect on the friendships we had formed and the history we would be struggling to forget.
Tour diary, Day 9: Strategy and survival
by Jack Watters
Day nine began with Malcolm Traill, a local historian and guest presenter who teaches at the University of Western Australia. We began our orientation and bus tour of Albany by driving to the decommissioned Cheyne Whaling Station, now Albany's Historical Whaling Station. Once Max had presented his Strife and Struggle investigation of Albany's landscape as we stood outside the entrance, we were introduced to our guide James, who showed us through the centre which contains highly informative, interactive and elaborate displays exploring the history of whaling in Albany.
The next stop of our tour was Stony Hill where we could see the entire bay as well as surrounding waters of the local area. From this vantage point, we were able to discover the remains of an old tower that was present during World War II, however, it is a building which no longer stands, and imagining any attack there proved difficult. After travelling to the centre of town we viewed St John's Anglican church, as well as the Mokare statue. At the statue's base there is a depiction of the six Aboriginal seasons as well as a plaque stating that Mokare aided in the exploration of the area, plus helped maintain peaceful relationships with the European colonial settlers.
To continue our tour of this region, we drove to the top of Mt Clarence to visit the Desert Mounted Corps Memorial before walking to the Padre White lookout. While taking in the views, Malcolm explained that what was believed to be the first Anzac ceremony actually involved a group of returned soldiers who would walk to the top of the hill from St John's church to hold a ceremony for their fallen comrades. They then rowed into the harbour to throw flowers on the water.
Tour diary, Day 8: Witness of history
by Samuel Carter and Aaliyah Ebrahim
Today, we explored the iconic launch of the Anzacs' journey from Albany Harbour, and we were confronted and moved by individual stories of experiences both on the Western front and at home. A powerful sense of loss was captured in displays at the National Anzac Centre and Princess Royal Fortress Military Museum. Living in the trenches was clearly brutal for Australian troops as their days were strenuous while under constant threat of death. Despite the diverse situations in many theatres of war, the Anzac legacy prevailed through mateship, resilience and courage. We followed the stories of selected soldiers and nurses who served and - in combination - their narratives can be seen representing Australia's war efforts.
Throughout the tour, we also found that the Western Australian landscapes which we have visited are uniquely significant to history and have provided for people of various cultures in different ways: Broome's landscape, for instance, yielded mother of pearl which was used by the Yawuru people as totems known as Riji while the Europeans used them for economic gain; similarly, the colonial Europeans used Albany's landscape as a natural fortress, harbour and significant means of transportation during war which reflects the prevalent attitude of the settlers in comparison to the Menang people who were spiritually connected to the land rather than seafaring. We found that landscapes act as time capsules of the past - the ultimate artefacts which are changed by the cultural and economic climate of the era.
In his exhibition currently displayed at the converted barracks, London-based photographer and artist Ian Alderman also depicts this relationship between the Anzac legacy and landscape. His exhibition titled Recovering the Past captures historically significant locations by superimposing archival images onto the landscape of the photographs. The images symbolically illustrate how inert the landscapes are to the passage of time by encapsulating the past along with the legacy of conflict. We believed that contemporary viewers could revive historical experience in our modern world through the frame of these artworks.
While journeying through the Western Australian landscape as ambassadors of the Premier's Anzac Student Tour, we are able to trace the resilience and fortitude of the Anzacs, and appreciate how their qualities apply in our modern context with climate change, the COVID-19 pandemic and increasing global tensions.
Tour diary, Day 7: Perspective
by Lucy Lonnqvist and Darcy Reid
To be interconnected is to rely upon multiple people or parties to fulfil each other's needs; by sharing knowledge and passing on resources, we thrive as individuals. Today, the Premier's Anzac Student Tour group learnt that interconnection is a value that the Special Air Service Regiment depend on greatly to ensure successful operations and cohesion. By taking a step back from our surreal feelings and overwhelming impressions of being inside the gates of Campbell Barracks, we were able to draw lines of comparison between our interconnectivity as student representatives of Western Australia, to the interdependence of the SAS soldiers in their deployment as representatives of our nation.
This sense of interconnectivity becomes apparent when you make links between our service as students on the Premier's Anzac student tour, and that of the SAS soldiers: On this tour, we have travelled from the Kimberley to the inner-city, witnessed how landscapes have shaped cultures, and engaged with a diverse range of people united by our purple uniforms; these same principles apply to the SAS soldiers on a much broader, global scale, as seen during our tour through the Campbell Barracks. We noticed how, over the course of multiple conflicts, the same principles of exploring distinct environments and conversing with locals, travelling all the while with a bonded, tight-knit team shaped by the inclusivity of a uniform, a formerly atomised group of individuals come to depend on each other to survive and thrive.
Today we were incredibly fortunate to be toured through the historical artefacts of the Special Air Service Regiment, and investigate the role of the SAS, guided by a Vietnam veteran Captain Greg Mawkes. Greg's wealth of SAS knowledge presented us with unique insights into individual experiences during warfare. However, we were also exposed to much larger, more complex ideas such as the ambiguity of warfare through the rise of modern technologies in counterterrorism. To be allowed to walk beyond the steel gates of Campbell barracks, guided by a Vietnam veteran, was a privilege, and words cannot express our gratitude towards Special Air Service Regiment for hosting us today.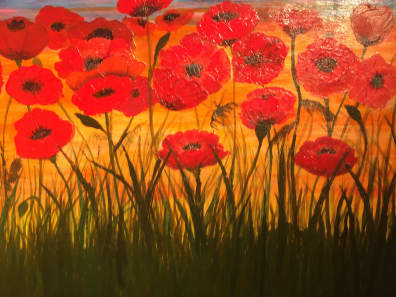 Tour diary, Day 6: One nation, many stories
by Alana Gregory
In travelling to Rottnest, I knew what to expect in terms of the stunning scenery and vast ocean surrounding the island, but I was instantly challenged by its rich history and segregated past as soon as we stepped off the ferry. We started our visit to Rottnest with a Wadjemup cultural tour, led by our knowledgeable guide Walter McGuire. Walter provided a Noongar perspective of European settlement and how it affected his people.
The most confronting section of the tour was when Walter took us to the Quod Prison where four thousand Aboriginal men were imprisoned between 1838 and 1904. The prisoners were treated very poorly, and cells were cramped. The indigenous perspective that Walter shed light on was very interesting, especially as our next tour with Ian covered the perspectives of the colonial wadjela people instead. Ian also gave us a tour around the island, pointing out significant places and the stories of people from the period of European settlement. He gave us a deeper insight into the lives of the people living and working on Rottnest, which contrasted with what Walter had shared earlier in the day.
After picking up our bikes, we all rode out to Oliver Hill for a tour of the battery with Ian. Although the ride was challenging, we were rewarded by spectacular views of the salt lakes and surrounding ocean. While many people are unaware of the existence of the battery on the island, the experience of having an exclusive tour inside was incredible. The tour was extremely interesting. We explored each room connected by underground tunnels and learnt about the island's military significance to the protection of Fortress Fremantle. Ian also shared the extreme safety precautions that the workers in the battery had to take. For example, the floor had to be made of rubber to prevent a spark from setting an explosion off in the gun powder room. The experience inside the tunnels at the battery was enlightening and I gained a much deeper appreciation and understanding of the significance of the island during World War Two.
Once we had returned to our cottages to freshen up, we set out for dinner in the settlement to celebrate Jack's birthday; sparklers on the beach followed. Ian then took us on our final tour to end the day, where he shared some true stories and myths about the island. He shared tales of the Dutch, the Rottnest prisoners and internees and took us to the cemetery. When we returned to our cottages, Lucy and Sacha delivered their speeches about Rottnest's landscape and context. Overall, I thoroughly enjoyed the day. For me, this has heightened significance due to my family's history on the Island: I learnt more about the German internment camp during World War One where my great, great-grandfather was imprisoned. While previous visits to Rottnest Island may have focused on the holiday and relaxation, it was truly eye-opening to return and examine Western Australian historical significance.
Tour diary, Day 5: War and peace
by Max Simmons
Starting the morning in a most-fitting way for Broome, the camel ride was relaxing and surprisingly joyful, as my camel Mufasa swayed gently (and shyly) across the sand, offering a scenic view of the beaches before they developed a historical persona. An interesting link was made by the group between the camels and early Afghan settlers who rode with the baggage trains in the Kimberley prior to the 1920s when trucks overtook their dromedary counterparts.
Leaning with the historical perspective, we visited the Broome Historical Museum and Society, where our speaker was the incredibly vibrant Michael Lake, a local Design and Technology teacher who had embraced teaching Broome's history alongside Kylie Jennings, who authors a majority of the online information about Broome's fascinating past, particularly World War II. The museum had, like all remote towns, a diverse and in-depth collection of artefacts and specificity that was unparalleled.
Our next location was the Sisters of St John of God Heritage Centre where Kevin, researcher and archiver, spoke in depth about his experiences as an Indigenous man in the Kimberley. This included a series of touching stories, and links to the lack of recognition of Indigenous service people, especially those in the Home Guard. Our second speaker, Shirley bounced her experiences between our group and Kevin, which weaved a deeply connected narrative based on prominent issues and experiences.
After a swim in Roebuck Bay, Maya and Aaliyah presented their field trip speeches to the group. Maya touched on the pearling luggers then focused on the involvement of her chosen subject, Yasukichi Murakami, in the industry; Maya's conclusion revolved around a lack of progressive change in society or, more accurately, how the change from institutionalised racism to a more subtle, yet insidious, version is still not enough of a difference. Aaliyah provided an excellent thesis on how the pearling industry, a colonial product, relates to the accountability of modern‑day corporations and the lack of accountability pressed upon them by consumers. The link was well informed, well connected and, like all the speeches so far, a product of dedication and curiosity.
For myself, an important theme of the day was the idea of how history is made, not just through the classic major events, but through a variety of social, political, and economic factors that create a fascinating and impactful chronology impacting the world we inhabit today. Particularly for Broome, a town where history not only is a lesson, but a tool to underpin tourism, and bring prosperity to the people of the rich, diverse, and ultimately intriguing town on a scenic Kimberley bay.
Tour diary, Day 4: Social and cultural experience
by Aleesya Amirizal
The fourth day of the Premier's Anzac Student Tour was our farewell to Kununurra, a town that I had grown more attached to than I ever would have expected. I already miss the earthy smells, the beautiful geographical landscapes, and the rich and hidden history that it entails.
We started that morning with a trip to Anzac Hill, a lovely scenic memorial site that was hiding among the vast Kimberley landscape. While we were there, Keith our bus driver told us about how the people of Kununurra commemorated Anzac Day. What really struck me as he was talking about it was how he mentioned that although Kununurra had a population of less than 7000, that nearly half the population would come together to honour those who served. It showed me how this shared tragedy was able to bring everyone together and give a true sense of camaraderie. Even though this small town may seem like it's disconnected, there is a significant bond that ties them all together.
Up next was a trip to Kununurra's Diversion Dam. The Diversion Dam is part of the Ord Irrigation Scheme and was designed to harness the massive volume of water that flows down the Ord River for use in agriculture. Again Keith's expertise was extremely beneficial as he shared an in depth account of the dam's importance in the Kimberley agriculture industry. Designed to divert and regulate the flow of water from the Ord River into the Ord Irrigation area. The dam consists of 20 radial gates mounted within a concrete framework and spillway structure. The water is fed into channels to service the area to the north of the town, allowing those in the farming business to have access and produce their crops, mainly mangoes, limes, cotton and asparagus. I was once again able to link this all with the Durack legacy, something that we had investigated extensively while in Kununurra. I now appreciate how much impact this pioneering family had, and how their work in the Kimberley continues to play a role in Kununurra's landscape and economy.
Our final stop Kununurra was its local high school where we were graciously shown around by Libuse Dessert. I particularly enjoyed our interactions with Libuse as we realised that there were people that we mutually knew, and didn't even realise. This may seem minor, but still stuck in my mind as it shows how interconnected Western Australia is, and that even though we are so vast at the same time we are all so closely intertwined.
We were also fortunate enough to be able to spend some time with a Year 9 class where we explored the idea of sustainability and climate change and how it impacts their local context. I was able to link the impacts by drawing from the information I learnt from a lecture from earlier that day with Fritz Bolten who is an expert farmer. With these Year 9s, we discussed how climate change has a detrimental impact on crop growing which could be potentially devastating for a place like Kununurra that relies so heavily on agriculture. I felt inspired to have these conversations considering that we are the generation of people who are going to have to tackle these issues head-on, and the restoration of the world is in our hands. I also found these conversations enlightening, and I enjoyed being able to hear their perspectives as kids from the Kimberley.
I will definitely miss Kununurra and the adventure that it brought but, nonetheless, I cannot wait to see what Broome has in store for us.
Tour diary, Day 3: Events of WWII
by Samuel Cameron
While travelling to Wyndham, our driver Grant shared details of his life as a stockman and the Kimberley region. I found his story particularly interesting as he began working as a stockman aged 18 which has contributed to his immense knowledge of the area, especially its agriculture. After an hour, we pulled into Wyndham excited to see what the town had to offer. We soon realised the confusing layout of Wyndham as we drove straight through the new part of town and, after a few more kilometres, stumbled upon the older other half of the town.
This separation is due to the original settlement having nowhere else to grow, as Wyndham is surrounded by mud plains on one side and hills on the other. As we slowly took in the view of dilapidated buildings, and old businesses, we wound our way to Wyndham Museum to meet Chris McLaughlin. After poking around and exploring the mountain of information and artefacts, Chris read us a powerful memoir by a former US pilot named Robert Pierce who wrote about his experience in the Battle of Wyndham. In essence he travelled across Australia and back in treacherous conditions by train, boat, plane and road just to refill one army tanker and be bombed by the Japanese - those on the ground could only watch on. I enjoyed the comedic way the memoir was written, but also appreciated to a greater extent how the war did come and impact Australian shores other than Darwin, even though it was sad that Wyndham was defenceless while under attack.
We said our goodbyes to Chris and made the decision to head to a beautiful natural pool named the Grotto, but not before lunch and visiting the Afghan cemetery. The Afghan cemetery revealed that the so-called Afghans were mostly Indians who arrived in 1886. They were cameleers who transported supplies between Halls Creek and Wyndham. The use of cameleers ended by 1940 as motor vehicles were then used. Bar a few, the Afghans returned home to India. They played a vital role in the early days of Wyndham's history.
During lunch, Isabella shared more on the history of the Duracks and pastoralism; I was interested to learn about the great empire they built, but also how tough it was even seventy years on for those pioneers. By now we were all getting keen to go for a swim, so when we pulled up at the Grotto, we immediately filed out and jumped into the refreshing water. We all enjoyed jumping off ledges and swinging on the ropes for a good half an hour with our guide Grant also jumping in with us. It was really good to relax and enjoy each other's company while building friendships that will strengthen more and more in the coming days.
Tour diary, Day 2: A trek through time
by Maya Gibson
We began today with a scenic tour up the Kununurra River with skippers Dylan and Marina. Our surroundings were beautiful, untouched and spiritual; rock formations and red rugged earth lined with lush greenery. This was surprising and not at all what I had expected. The end-point of our journey was Kununurra Dam, and here I learned of the construction process and hydro-electrics used to power the surrounding towns and Argyle Diamond Mine. Our guides conveyed to us their appreciation and management of their natural environment and the significance of the Ord as the premise for their town's existence.
We then made our way to the Argyle Homestead Museum where we examined the rebuild of the Durack family's house and their influence in the agricultural development of the area. The real turning point in my understanding of the Durack story was when Sophie discussed with us her research into the life of Neal Durack, and his qualities as an Australian bushman.
Our afternoon was spent at the Waringarri Aboriginal Art Gallery where we experienced a traditional welcome with elder and former stockman, Ted Carlton. We were able to examine and learn about the beautiful art collection before we were fortunate enough to hear experiences shared by Ted, his brother and Agnes in the form of stories and songs accompanied by didgeridoo.
I found it interesting to see the different perspectives that are taken on events in history. We were able to appreciate the contrast between the colonial point of view of land use and homestead life to that of the Aboriginal people's experience on the stations and their connection with the land. By the end of the day, I was left wondering whether the Aboriginal side of the story was as well known and recognised as it deserves to be.
Tour diary, Day 1: Departure and arrival
by Sophie Taylor
Day one marked the start of our much-anticipated tour: after almost two years of waiting for some of us, it almost seemed surreal that we were finally on our way. The excitement had been building since the pre-tour briefing in February, and realisation definitely set in as we arrived at the airport, and reconnected. Our flight went fairly smoothly until our captain came over the intercom to warn us of a bit of a bumpy landing into Kununurra due to the short runway. Let's just say, he wasn't kidding. After we slapped down onto the tarmac with only a couple of squeals, we headed off the plane and into the terminal. From there we began the long, patient wait for our bags to come out, grabbed them, and met our bus driver, Keith.
Our first stop was to meet with Andrew Barker, the President of the Kununurra Historical Society; he kindly showed us around his amazing museum and collection of artefacts, and wowed us with his in-depth knowledge. After intriguing talks and slide shows, Andrew hosted us for a delicious evening meal. We then listened to Lucy present her investigation on the Battle of Beersheba, where she explained the importance that it played in maintaining the Anzac legend, and concluded that the battle should be more well known. Grace then gave her speech about the Ord Valley Irrigation Scheme which helped us link together certain features that Andrew had explained, as well as illustrating the role of the Durack Family in the initial irrigation idea.
From there, we piled back into the bus and travelled the short distance to the Kimberley Grande Resort where we are staying for the next three nights. After a bit of trouble with trying to open back doors, we finally realised that we were trying to get in through the wrong side of our rooms. That sorted, we had time to change, relax with each other, and prepare for another action-packed day!
Today was a great opportunity for us to reform bonds and to connect as a group. The visit to the museum also provided a great context for the tour, and helped to fill in any gaps that we may have had.
Student participants
Congratulations to the 2021 Premier's Anzac Student Tour participants!
---
Jack Watters
Year 10, Applecross Senior High School
Jack Watters enjoys all subjects but shows a special interest in Science and Health and Physical Education. For the past four years, Jack has played trumpet with his school's concert band. During this year's COVID-19 'Driveway Dawn Service', Jack played the Last Post for his neighbourhood. Outside school, Jack enjoys football and athletics, representing Western Australia at multiple national competitions. In the future, Jack intends on pursuing a career as a physiotherapist.
---
Aaliyah Ebrahim
Year 11, Australian Islamic College
(previously Melville Senior High School)
Aaliyah Ebrahim participates in the Gifted and Talented program. While she enjoys most subjects, English and History are particular favourites. As an Australian Air Force Cadet, Aaliyah undertakes flying, field craft, drill and ceremonial activities, and achieved the rank of Corporal in 2019. Aaliyah is a Duke of Edinburgh Gold Award participant who enjoys charity work, volunteering, and visual arts. She is eager to gain insight to the sacrifices of Australian service personnel and pay homage to their legacy.
---
Darcy Reid
Year 10, Bunbury Senior High School
Darcy Reid participates in the Gifted and Talented Program and the Specialist Music Program. Darcy enjoys all subjects and has a passion for History, for which he has received multiple awards. Darcy participates in his school's Senior Concert Band and Jazz Band as a trombone player. Darcy's great-great-grandfather, Clifton Thomas Ballingall, fought on the Western Front as a Battery Sergeant Major in the 3rd Australian Medium Trench Mortar Battery where he received a Distinguished Conduct Medal in WWI. His grandfather, Ronald William Reid, fought in the 106th Field Artillery Battery during the Vietnam War.
---
Samuel Cameron
Year 10, Central Midlands Senior High School
Samuel Cameron enjoys History, sport and Maths, and has received awards for outstanding academic achievement. Out of school, Samuel enjoys playing many sports especially footy where he enjoys the team dynamics as well as the game itself. Samuel has a number of relatives who have served in the Australian Defence Force including John Thomas Bell who served in the 4th Australian Light Anti-Aircraft Regiment, and Alec William Cowden who served in the Royal Australian Navy aboard a number of ships including the Yandra in WWII.
---
Aleesya Amirizal
Year 10, Champion Bay Senior High School
Aleesya Amirizal studies Maths, Science and Humanities through the Gifted and Talented Online program. She plays clarinet in her school's band. Aleesya is dedicated to netball, and was a member of her school's 2019 Country Week team. She also enjoys studying HASS, especially History. Aleesya has immense respect for those who have served, and greatly values how determined, hopeful and good-spirited they were despite enduring difficult situations.
---
Max Simmons
Year 11, Dalyellup College
Max Simmons applies himself in every subject, and takes special interest in History and Geography. His hobbies focus on exploring the outdoors, with mountain bike riding being a particular favourite. Both Max's great-grandfather and great-great-grandfather served in the Australian Defence Force and survived WWII and WWI respectively.
---
Maya Gibson
Year 10, Denmark Senior High School
Maya Gibson is a member of the Specialist Basketball program. Maya studies English and HASS with the Gifted and Talented Online program and particularly enjoys the History component of HASS. Maya's two great-uncles fought in WWI: George Henry Bracknell in the highly regarded 11th Australian Infantry Battalion and Leonard Arthur Bracknell in the 51st Infantry Battalion. They both departed Fremantle on 2 November 1915 aboard the HMAT Ulysses A38 for the battlefields of Europe where George unfortunately died of wounds in August of 1916 while Leonard returned to Australia at the war's end in 1918.
---
Samuel Carter
Year 10, Karratha Senior High School
Samuel Carter studies Humanities, English, Mathematics and Science through the Gifted and Talented online program. He enjoys all his subjects and has a particular interest in History, for which he has received several academic awards. Samuel values his school community and is a House Captain, where he promotes engagement and wellbeing among students. Samuel has a number of family members who have served in the Australian Defence Force, including a great-grandfather who served as a Leading Aircraftman in the Royal Australian Air Force during World War II.
---
Sophie Taylor
Year 10, Methodist Ladies' College (previously Karratha Senior High School)
Sophie enjoys all subjects at school and has studied Humanities with the Gifted and Talented Online Program for the last 3 years. Outside school, Sophie is involved in both BMX and mountain biking, and has been a member of both the State and national teams which involved travelling to the BMX World Championships in Azerbaijan in 2018. Sophie volunteers as a junior coach. Family members from both sides of Sophie's family were involved in WWI and WWII in the Air Force and Navy. Sophie's paternal great-grandfather was a prisoner of war in Singapore during WWII, and she is looking forward to learning more about this theatre of war.
---
Sacha Bell
Year 10, Mount Lawley Senior High School
Sacha Bell participates in the Academic Enrichment program, and is a Senior Cadet in the Mount Lawley Bush Rangers. Sacha is the house captain for Hackett and has spent 5 years in the Scouting movement, participating in a trip to Adelaide with Scouts from all over Australia, as well as multiple Anzac Day and Remembrance Day vigils and ceremonies. Sacha is interested in investigating the connection between Australian Soldiers, nurses and communication workers.
---
Alana Gregory
Year 9, St Mary's Anglican Girls' School
Alana studies extension courses in Maths, English, Humanities and Science. She enjoys all subjects, particularly History and Biology. Alana enjoys singing as well as playing the flute, and is involved in school bands, ensembles and choirs. Alana's great-great-grandfather, Wilhelm Asmus, was held on the Rottnest Island internment camp during World War I due to his German heritage. Wilhelm's brother and nephew fought for Germany during the Great War. Alana's great-uncle, Private John Alexander Latto, was killed in action while fighting in the 11th Australian Infantry Battalion, and her grandfather, Captain Roger Blazey, was conscripted during the Vietnam War to serve as an Army Psychologist.
---
Grace Hailes
Year 10, St Mary's Anglican Girls' School
Grace Hailes enjoys all subjects with particular interest in History, English and Science, which she studies within the Gifted and Talented Program. Grace represents her school in interschool debating and has been in several Drama productions. Grace's great-grandfather, Vernon Woods, was an Australian solider who served in the 2/28th Australian Infantry Battalion. His wife, Molly Woods, was a Women's Army spotlight girl working in Fremantle. Grace's three great-uncles - Basil, Walter and Ian MacPherson – served New Zealand in WWII. Basil was a radio operator in the Signals division of the 4th Field artillery; Walter served in the J-Force in Japan and Ian MacPherson served in North Africa with his brother, Basil.
---
Lucy Lonnqvist
Year 11, St Mary's Anglican Girls' School
Lucy Lonnqvist has a strong passion for Humanities subjects. She is currently studying ATAR History, Economics, and Politics and Law. In her spare time, Lucy undertakes historical inquiries and research projects, and has been the recipient of numerous National History Challenge awards. Lucy aims to pursue her passion for international relations with the goal of becoming a diplomat and representing Australia's interests overseas.
---
Isabella Hulm
Year 9, St Norbert College
Isabella Hulm has received numerous academic awards and her favourite subjects include English, Drama and HASS. She proudly represents her school in Tournament of Minds, the Aurecon Bridge Building Challenge, SciTech Challenge Days, Dockers Cup Girls' Football and the Junior Drama Club. Isabella is a Student Representative Council member, and she contributes to the Magdeburg House Committee. Isabella is currently researching her great-great-grandfather, Arthur Cecil Frost, who served and was injured in WWI.
---
Tour supervisors
They will be joined by three supervising teachers and the tour coordinator:
Mr Tony Granich, Hampton Senior High School
Ms Emily Donders, Rossmoyne Senior High School
Ms Kate Akerman, State Library of Western Australia
Ms Samantha Boswell, Tour Coordinator, Department of Education
Students were required to prepare an extended written response of no more than 1000 words on the following topic:
What should we believe when accounts of the same historical event are in conflict?
Using supporting evidence of a Western Australian individual, community or group from Australian military history, present your explanation of this conflict.
Applications are closed for 2020.
Schools conduct their own selection process and can nominate up to three students in each of the two categories of Years 8 and 9, and Years 10 and 11. Students entering need to display:
a genuine interest in the Anzac experience
an appreciation of the study of history
excellent interpersonal skills and self-confidence
a willingness to share their tour experiences (if selected) in their school and local community.
To be eligible, all entrants require a nominating teacher and endorsement by the principal to confirm their suitability to represent their school, community and the State as a youth ambassador on the 2021 Premier's Anzac Student Tour.