All in this together
Joondalup Education Support Centre
WA Primary School of the Year
The moment a child walks into Joondalup Education Support Centre for the first time, they belong.
When serving as principal at the centre, Natalie Hatton ensured students and their families felt welcome as the first step in the educational journey at the independent public school.
"Students see the school as a safe, fun, supportive place, and that is what they love most about it. Anxiety decreases when they are here," she says.
"We have a positive culture built through trust, transparency and quality relationships where all staff, students and parents feel valued."
So what makes Joondalup Education Support Centre such a renowned place for children with special needs?
"We have a wealth of knowledge in wrap-around services for students, and teaching students who are not achieving at curriculum level," Natalie says.
"Our high-care, high-performance environment actively drives academic achievement and personal development of our students through our dedicated and highly-skilled staff."
It's easy to see why the school has enrolment requests from more than 34 suburbs, from Muchea, up to Yanchep, and across to Ellenbrook.
"Our reputation among parents, therapy providers, other schools and the regional office attracts further interest and we have grown from 16 students in 2000 to more than 100 students now," Natalie says.
When asked what students should get out of their education at Joondalup Education Support Centre, Natalie says it is multi-layered.
"We want students to have the resilience to persevere no matter how hard things seem. They should feel empowered to have a voice and know what they have to say is important," she says.
"We also want students to leave here with the independence to be able to make their own choices in life."
This was highlighted when one of the school's students recently competed in Taekwondo Patterns at an international level.
"This is a huge achievement, considering his family was told he would never walk, let alone compete in an international sport," Natalie says.
Equipping students with the literacy and numeracy skills to enable them to do things independently is key to their success, according to Natalie.
"Any gain academically, socially or with self-regulation is a success. Anything that leads to a student being more engaged and learning independently is a success."
For staff, success is about sharing achievements with students and families, collaborating for a common purpose with enthusiasm, and collegial support that embraces ideas and encourages bravery to lead the way.
It is all about understanding the complexity of each disability, and creating pathways for each individual student to succeed.
STEM is a strong focus for the school, helping students create and discover rather than studying the content of science.
"We have purpose built therapy spaces, sensory rooms and a STEM room," Natalie says.
"Our literacy, maths and school psychologist teams have been instrumental in engaging every student with a meaningful learning pathway which can be assessed, tracked, and inform teaching for every student.
"Our numeracy and foundational skills assessment tools are currently being rolled out across a number of schools so they can increase the capacity of staff and create standardised assessment tools for students not achieving at curriculum level."
The school also enriches learning by providing a highly popular drumming program as part of its music program, a multi-award winning school vegetable garden, and a focus on sharing Aboriginal and Torres Strait Islander culture.
Natalie's advice for her students mirrors the philosophy of the school— that we are all in this together and that 'no child is too anything to learn'.
"I want students to know they are not alone, and with the right tools they can achieve anything," she says.
"All students have a voice that is important to be heard."
---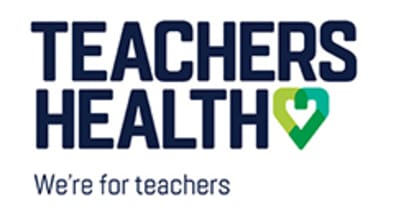 This award recognises primary schools that focus on the learning and development of students. The award category is for all primary schools. Middle schools and district high schools can decide which category to enter (either primary or secondary). This may be based on whether the majority of students are in Year 7 upwards or Year 6 and below.
This award is proudly sponsored by Teachers Health.
Winner
Joondalup Education Support Centre
Finalists
Baynton West Primary School
Burrendah Primary School
Koondoola Primary School