Starting school or transitioning to a new school is an exciting, but sometimes overwhelming time.
We have developed resources to help you support your child when starting school or transitioning through school, to make returning to school a fun and enjoyable time for all.
If your child is feeling anxious, here are some tips to help them through the first few days of school.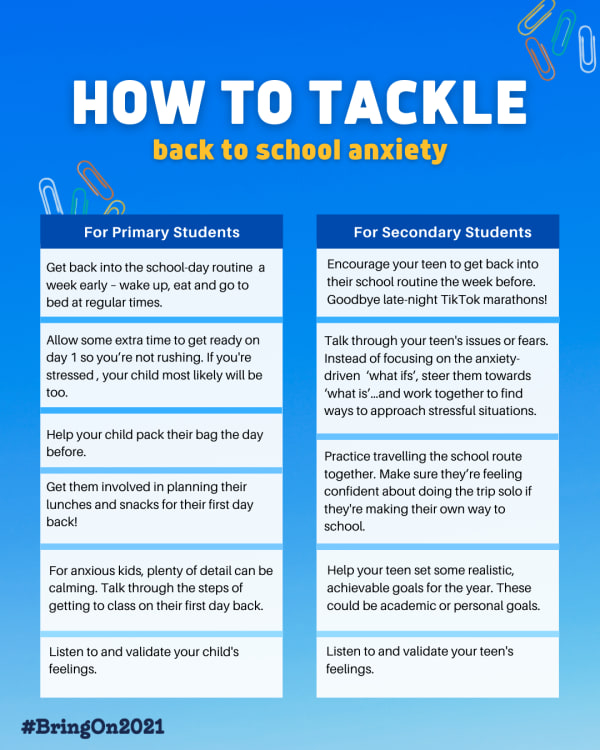 Your child's health and wellbeing can be influenced by what's happening around them, and the actions people take. View our student health and wellbeing support for children during COVID-19.