We are committed to ensuring schools remain safe for students, staff and families as we learn to live with COVID-19.
Anyone who is COVID-19 positive and experiencing symptoms is strongly encouraged to stay home until they have recovered and register their positive RAT with Health.
COVID-19 positive cases and close contacts cannot visit public hospitals for 7 days to protect the more vulnerable people.
Anyone who is a close contact is encouraged to test daily for 5 days and only attend school following a negative RAT result.
Masks are no longer required on public and passenger transport, including school buses and vehicles. Staff and students can wear a mask at school if they choose to.
Students, staff and visitors are required to comply with all venue specific requirements.
Some remote Aboriginal communities have access requirements in place which may include COVID-19 vaccination. You can contact the education regional office to find out what the requirements are for a remote Aboriginal community school. Community access requirements may change, so it is recommended you contact the office prior to travelling to the community.
For information about caring for your child's health if they are COVID-19 positive, visit the HealthyWA website.
You can also hear more about COVID-19 in children in this video from the Child and Adolescent Health Service.
If your child is COVID-19 positive, they should not attend camp.
If your child is a close contact, you should discuss your child's participation with your school.
Arrangements for students who become unwell during school camps and tours will be discussed with you.
The School Camps COVID-19 Assistance Program was established in Term 1, 2022. It was set up in response to the State Government mandated COVID-19 restrictions. The program provided financial support to camp providers who experienced financial loss due to the cancellation of camps.
This program closed on 6 May 2022.
On 9 June 2023, it was announced that School Camps COVID-19 Assistance Program funding recipients will receive a 25% top-up payment. Refer to the
Top-up payments for COVID-19 grant recipients WA Government media statement
.
We will contact eligible organisations about the top-up payment before the end of June.
COVID-19 prevention strategies include:
provision of rapid antigen tests to students and staff
enhanced ventilation
air purifiers supplied where required
adequate supplies of soap, hand sanitiser and masks.
Ventilation in classrooms helps minimise the risk of spreading COVID-19.
We worked with the Department of Finance and an independent health expert to develop a ventilation strategy for schools based on natural ventilation and existing air-conditioning and heating systems. The strategy follows national and international guidance and is endorsed by the Western Australian Chief Health Officer.
Ventilation assessments were conducted across our school facilities, and guidelines on ventilating rooms inform staff how to prepare each room for optimum ventilation every day.
The ventilation poster explains the different types of ventilation in classrooms.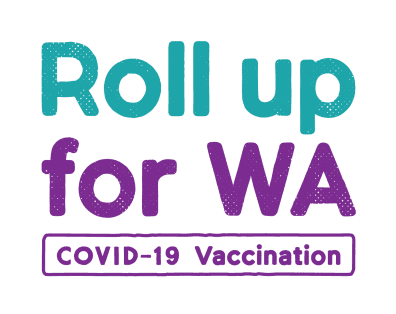 For the best protection against COVID-19, your child should access all recommended doses of COVID-19 vaccine for free. WA Health recommends it for all Western Australians 5 years and older.
Resources from the Telethon Kids Institute and HealthyWA answer common questions about COVID-19, the vaccine and your child.
COVID-19 and influenza are different viruses, so it's important to get both vaccines – you can even get both at once.
Find out when and where you can get your next dose at Roll up for WA.
We are committed to delivering quality teaching to children across the state. Our public schools remain ready to respond to the advice of the Chief Health Officer.
We also work closely with Catholic Education Western Australia (CEWA) and the Association of Independent Schools of Western Australia (AISWA) to respond to WA Health advice and provide information to schools and staff.
More resources
Adequate ventilation in classrooms helps minimise the risk of COVID-19 transmission.