Long-distance journey for avid student bike riders
Students and staff from the Kimberley showed off their long-distance bike riding skills for their annual Ride for Success Bike Camp.
Nine students and four staff from Kalumburu Remote Community School took off on their five-day bike camp where they rode more than 140km from Kalumburu to Mitchell River National Park.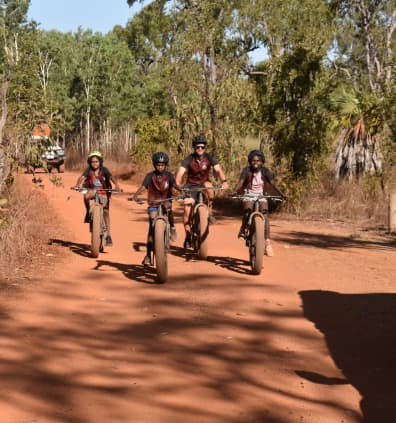 The students, from Years 3 to 9, formed riding groups and switched every five kilometres to ensure they were well rested and all got to experience riding on difficult terrains.
Deputy principal Simon Duncan said it was his second time on the bike camp and everyone had a great time.
"It was a fantastic experience being out on the road riding together," he said.
"The camp is important as it enables students to develop their resilience. It shows students the power that each person has within them to keep pushing through when things get tough."
During their bike camp, students stopped to swim in creeks and the King Edward River, and cooked around campfires before arriving at their final destination of Mitchell River National Park.
They explored the national park, viewed Aboriginal art at Little Mertens, swam in the Mitchell River, and then jumped into a helicopter for a scenic flight over the Mitchell Falls.
Year 9 student Kevahn Evans said bike riding in the bush was tiring but fun.
"I learnt to keep trying and to not give up even when you are tired," Kevahn said.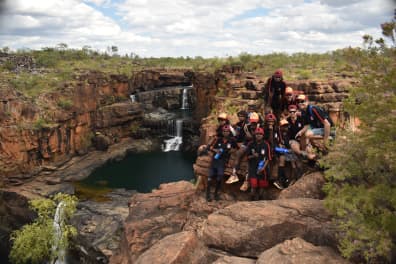 Mr Duncan said Kalumburu Remote Community School places a high importance on on-Country camps and excursions.
"It allows students to connect with their land and to develop their skills outside the classroom. Skills developed out there can be translated into their everyday lives," he said.
"The Ride for Success Bike Camp enables staff and students to further develop positive relationships while On Country."