Rebecca Bope, Kalgoorlie Primary School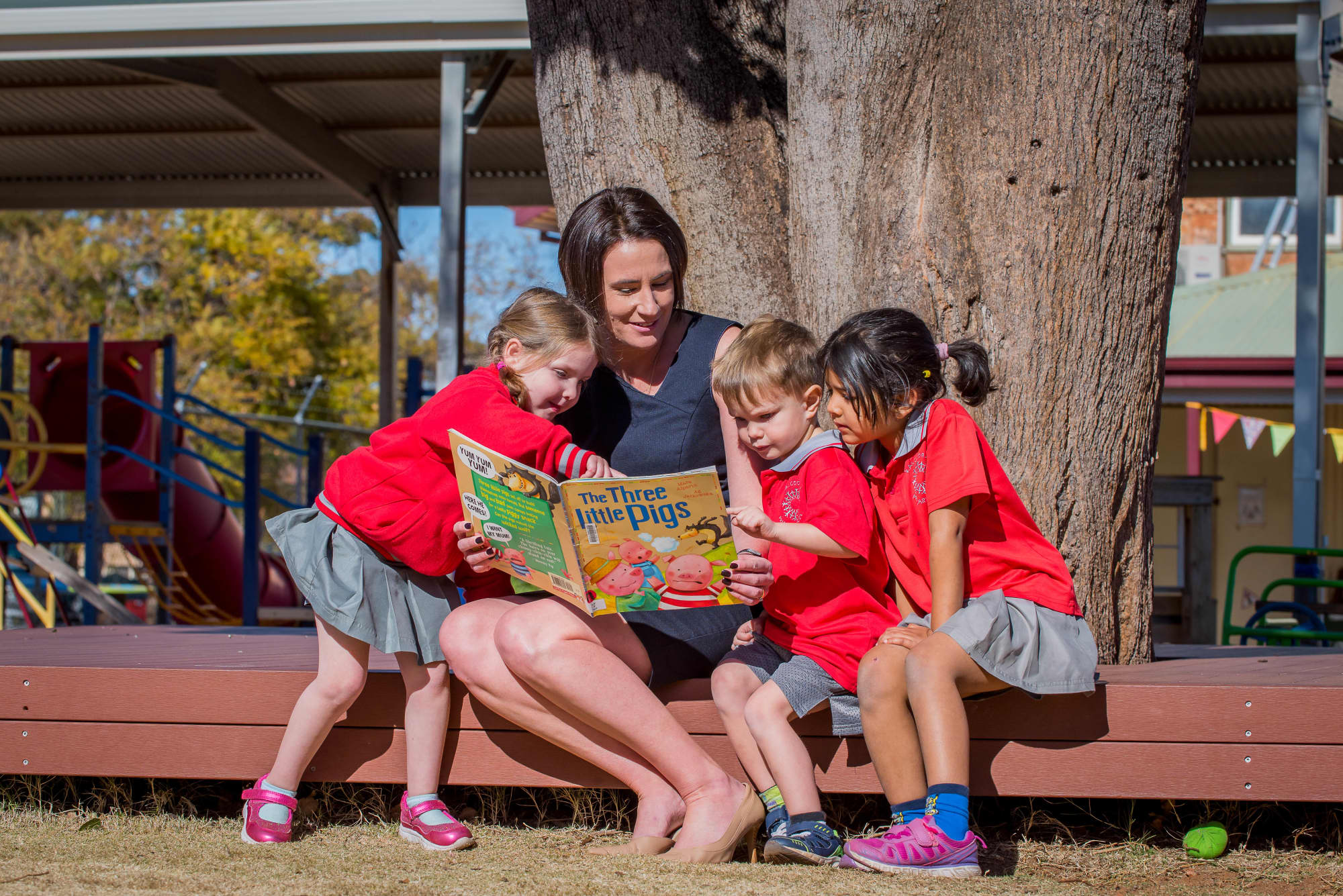 Getting it right from the start
Rebecca Bope has been at the helm of Kalgoorlie Primary School for the past five years where she has been hailed by her peers as 'the modern day principal' who champions the rights of her students.
The Goldfields principal began her career in education 14 years ago after being inspired when she was a child.
"My nanna was a teacher and I always enjoyed looking after my younger cousins growing up," she says.
"I also had success at school and was raised to appreciate the value and importance of education. I want that for all children."
Rebecca continues to be inspired, now by her students as she watches them achieve in class.
"The absolute best part of my job is listening to children's ideas for the future or when they share something they have learned or discovered," she says.
"I believe it is a privilege to work in education – we do not get a second chance."
Her focus on 'getting it right the first time' with students is just one of many reasons she has earned the title of WA Primary Principal of the Year.
Her colleagues show a strong sense of community in everything they do and Rebecca says it is their unwavering support which has helped her be such an effective leader.
"I am incredibly lucky to have excellent leadership and corporate services teams who are always there for me, personally and professionally," Rebecca says.
A natural leader, Rebecca mentors principals in the Goldfields and is part of this year's Western Australian Public School Principals' Fellowship Program.
She ensures programs across the heritage-listed school are consistent and promotes effective teaching practices through ongoing professional learning.
Recognition as innovators of science, technology, engineering and maths (STEM) is a further testament to Rebecca's vision for school and system-wide improvement.
Since she has been principal, NAPLAN results have improved significantly as staff and students aspire to the highest standards.
"Rebecca embraces change for the benefit of our students," says deputy principal Melanie Langley.
"She lives by the mantra: 'What is in the best interest of our students?' and believes that every child is capable of successful learning."
The opportunity to teach English to children and adults in Japan several years ago was life changing for Rebecca and continues to influence her approach to her current students.
"Being a minority and living each day immersed in a language and culture has influenced how I interact with students who speak English as a second language," says Rebecca.
"One of the most interesting classes I taught required me to speak conversational English to a group of Japanese ladies in their 50s while drinking green tea. No two days were the same!"
Rebecca says 'not taking yourself too seriously' is an important outlook that she practices every day.
"I always try to look at life through a positive lens. I believe that whatever we may be going through, there are people around us, and far from us, who are in far more challenging circumstances," she explains.
"Many students have left a lasting impression on me and they all share a common trait.
"Despite some difficult and challenging family circumstances in their lives or barriers to learning, they show the most impressive resilience, each and every day."
---
WA Primary Principal of the Year 2018
Primary school principals are committed to creating a culture of high expectations for their schools. They lead school improvement and foster community involvement, while focusing on expert teaching to benefit students.
Proudly sponsored by Fotoworks.
Winner:
Rebecca Bope, Kalgoorlie Primary School
Finalists:
Aaron Chaplin, Edney Primary School
Eloisa Goss, Darkan Primary School
Carolyn Press, Subiaco Primary School