You can't take the Samson out of Sam
21 July 2023
In the news
Public school life
Years before kicking goals on the world stage, international football superstar Sam Kerr perfected her trademark celebratory backflip on a Perth school oval.
Samson Primary School teacher Marion Burt, who taught Kerr physical education during her primary years, has memories of the Matildas captain as a young student doing backflips during recess and lunch.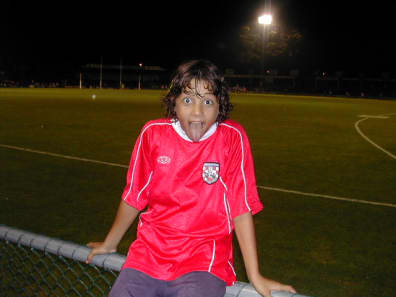 "I remember being on duty and watching her. The boys would be off playing soccer and she'd get her backflip done and then she'd go back and do the soccer thing," Ms Burt told Sky Sports News.
Kerr excelled on the sporting field and even from a young age, her talent was clear. Ms Burt predicted Kerr was destined for international success.
"We have what is called a sports award when our students graduate. She received the sports award for the year that she was leaving the school," she said.
"My very last line of her award said 'Samantha, we look forward to following your international career'.
"I take pride in the fact that I must have known, there must have been something in her that sort of said she was going to go far."
With the FIFA Women's World Cup Australia and New Zealand 2023 underway, students are taking part in a range of activities to celebrate the former Samson Primary School student.
Despite Kerr missing the first game of the World Cup due to injury, Ms Burt said it was wonderful to see Australia win.
"It was sad to see her so emotional being ruled out of the first match, however I am sure she was extremely proud of her team and the way they didn't let down with their 1-0 win over Ireland," she said.
Ms Burt hopes to continue to inspire her students to achieve their best.
"I think inspiring our students to do their best is what all teachers have innately built into us, otherwise we shouldn't be in the job," she said.
"I love seeing my students go on to reach their full potential in whatever their chosen career path is. Academic or sports related, it always brings a smile to my face to see the smile on their face.
"Samantha is where she is because she is a self-driven person with a family that supports everything that she does.
"She has a natural talent and is the humblest athlete I have ever had the pleasure to teach."