Five women leading the way in education have been recognised as part of International Women's Day celebrations for their outstanding contribution and leadership in the classroom and beyond.
The Department of Education has named the winner for its Women of Achievement Award, celebrating the significant impact they have had throughout their career in public education in Western Australia.
Each finalist was exemplary in their role, demonstrated strong leadership skills, and had significant professional achievements.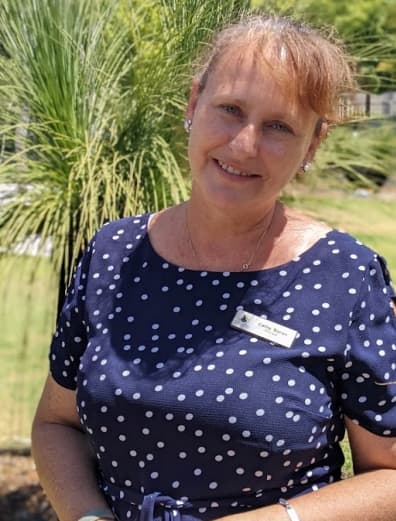 Catherine Baron, Principal, Lakeland Senior High School - Winner
Catherine is a school leader committed to improving the quality of teaching and learning for all students. She has been central to creating a culture of community connectedness at Lakeland Senior High School.
Her unwavering passion for making a difference every day has seen her implement new programs at the school to help students achieve their best. She also has a key focus on ensuring her staff continue to develop their professional and personal skills.
One of Catherine's standout achievements was the creation of the school's Indigenous Serviceperson Garden named Kalyakoorl Ngoornding Boodjar, which means forever resting in country in Noongar language. The garden ensures the sacrifices of 13 identified WA Indigenous service people will be forever commemorated on the school's grounds.
Finalists:
Natasha Doyle, Principal, Landsdale South Primary School (planning name)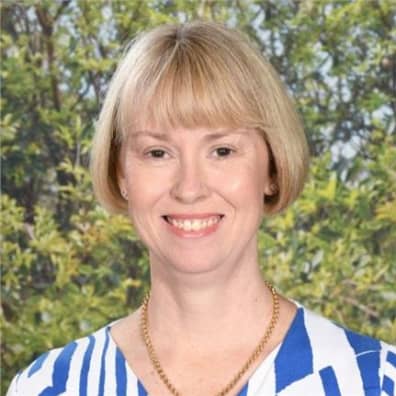 Natasha is an outstanding and caring leader who is regularly found in classrooms working alongside staff and supporting students.
Natasha has a passion for high impact teaching practices, and prior to her role at Landsdale South Primary School (planning name), she led Warriapendi Primary School on an incredible journey of improvement. She recognises that alongside academic improvement, there is also a strong need to cater for the social wellbeing of a school community.
Natasha is a content developer for the Department's new Quality Teacher Framework and has made a significant contribution to public education across WA. This is a testament to her extensive knowledge and experience. She is an exceptional role model and her passion for mentoring others, sharing best practice, and providing support helps build the capacity of the next generation of school leaders.
Sally Panizza, Director, Agricultural Education
As the first female director of Agricultural Education, Sally is paving the way for females in the industry. In her role, she combines her two passions of education and agriculture to increase opportunities for young women.
Sally has a lifelong love of learning and is driven to excel in all that she does. Her key achievements include increasing female representation on the Combined Agricultural Advisory Committee and developing an Agricultural Education Immersion Day for senior department executives.
Prior to her current role, Sally was the first woman to be appointed substantive principal of a WA College of Agriculture, where she led students to a high level of academic achievement. She created a positive culture focused on a young adult work environment, inclusion of student voice, and strong post school pathways.
Hilary Saunders, Principal, Yule Brook College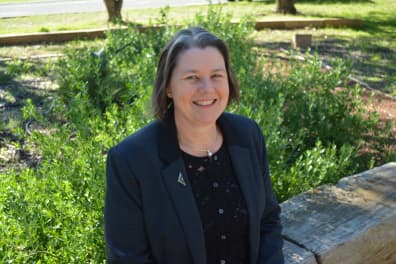 Hilary is a visionary leader with a capacity to recognise, support and design initiatives that help students succeed in their preferred education and employment pathways.
At Yule Brook College, Hilary works tirelessly to support students to reach their full social, emotional and academic potential. She is also passionate about ensuring staff develop their professional capabilities.
One of Hilary's most significant achievements has been continuing the Big Picture model, which places students at the centre of all learning and incorporates interest exploration, explicit teaching of learning goals, and access to internships.
Hilary is also committed to strong partnerships with the local Noongar community. Under her leadership, the school was a finalist in the Narragunnawali Awards which recognise outstanding reconciliation initiatives.
Hilary has also invested in the mental health of students and staff by initiating a whole-school mindfulness program.
Coleen Sherratt, Senior Consultant, Professional Capability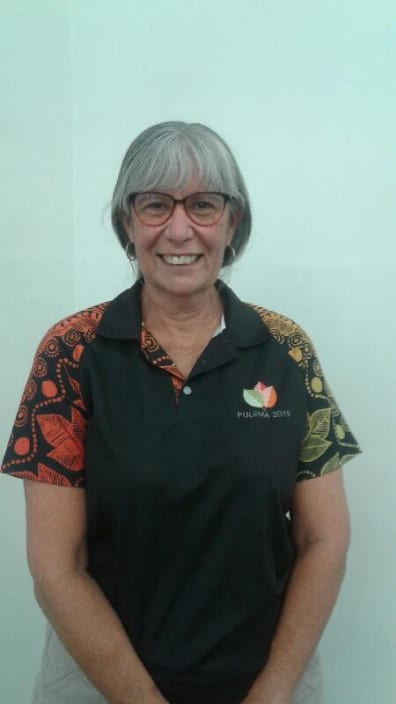 Coleen was a driving force behind implementing the teaching of local Aboriginal languages to children in schools across WA through the Aboriginal Languages Teacher Training Program.
Coleen helped establish the program which is now recognised nationally and internationally as a model of excellence for teaching traditional languages in schools.
The program was developed in response to increased community interest to have local language, culture and history passed on to children and kept alive for generations to come.
Coleen builds the capacity of local Aboriginal people and empowers instructors to find their voice, develop their self-confidence and embrace their pride.
She champions cultural responsiveness in schools and works closely with communities. She understands the unique needs of local school communities and tailors the program accordingly.