Shining youth award winner
A Dianella Secondary College student won a WA Youth Award for her support and dedication to the local community.
Year 9 student Fatoumata Toure received the Commissioner for Children and Young People Participate Award.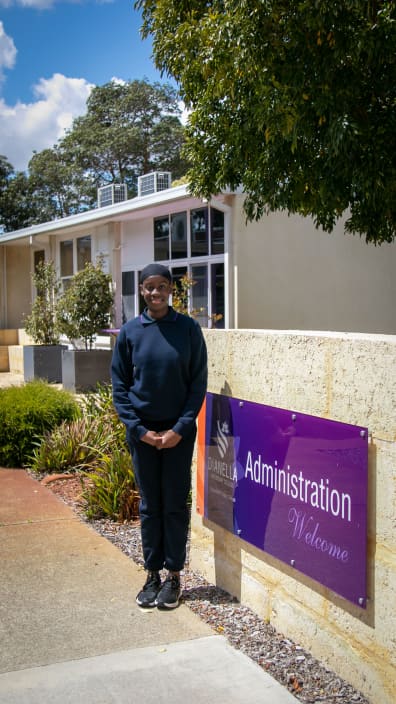 The award acknowledges young people aged 12 to 17 who are dedicated to making a positive change in their community and who demonstrate peer leadership.
Fatoumata said she was proud to win the award.
"It means a lot to me - being only 14, and completing goals I wouldn't have imagined were possible," she said.
Since arriving in Australia in 2010 with her family from Guinea, Fatoumata developed a passion for sport and football.
In 2015 she joined the Edmund Rice Lions, a team that aims to bring culturally diverse people into the sport.
She became an accredited umpire at age 11 and has been umpiring Little League and AusKick games since then, with the hopes to inspire others to get involved.
"I want people my age to know anything is possible and show them that it's ok to do more than one activity at once," she said.
From her athletics achievements, Fatoumata has become passionate about supporting her peers on and off the field, spending more than 1500 hours volunteering in her local community.
She supports them through organising community sporting events, mentoring upcoming umpires and guiding young people in her community.
Keeping fit, friendship, and bonding with players at other clubs are some of the reasons why Fatoumata enjoys sport so much, as well as having the opportunity to help others and share her story.