School project out of this world
22 May 2023
Events and initiatives
Public school life
An innovative WA program is giving students the chance to launch school projects into space.
Curtin University's Space Science and Technology Centre is behind the secondary school program, BinarX.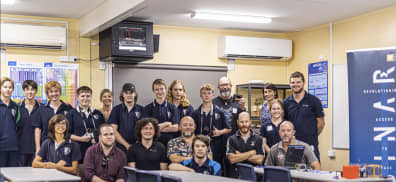 One of the lead schools, John Curtin College of the Arts, is working with Applecross Senior High School, Peter Carnley Anglican Community School and Halls Head College to design and build a circuit board called a payload.
The payload has a camera system that will gather data and monitor the effect of UV rays on the Earth's surface. The payload will be placed in a CubeSat, named 'binar', which is the Noongar word for fireball. The CubeSat is a small 10cm cube satellite that will be launched into space and orbit solo 400km above the Earth's surface.
John Curtin College of the Arts Director of Technologies Tim Rowberry said STEM programs like BinarX are important because they allow students to network with industry professionals.
Mr Rowberry said it had been a positive collaboration between the schools, with the students learning skills in presentation strategies, prototyping, coding, digital technologies and using remote control communication networks.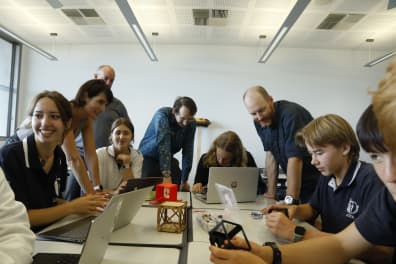 Year 9 John Curtin student Alfie-Ragan Curran is relishing the chance to be part of the BinarX team.
"I have always had a love for science and space and when I heard about the BinarX project, I jumped at the chance," Alfie-Ragan said. "BinarX allows me the opportunity for some real-world applications of space science to gain a deeper knowledge of space and its scientific applications.
"I have been able to talk to and make connections with people at the top of their field in this area and have learnt about what is involved and the processes of building a satellite at a high level. It has also taught me how the applications of science can be used to collect data that can help people in real-life scenarios."
The CubeSat is expected to be launched from NASA in 2024.