From Thornlie SHS to the Commonwealth Games
27 July 2022
In the news
Reward and recognition
Former Thornlie Senior High School head girl Caitlin Parker is gearing up to represent Australia in boxing at the Commonwealth Games in Birmingham, beginning this week.
Caitlin was Australia's team captain for the Gold Coast 2018 Commonwealth Games, where she came away with silver.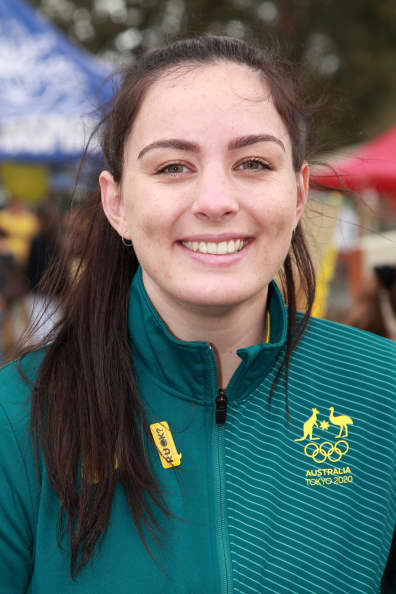 "Thornlie Senior High School is incredibly proud of Caitlin's achievements," principal Donna McDonald said. "The school has maintained a lasting connection with Caitlin as she progresses in her sporting career."
Caitlin took up boxing and taekwondo aged 11, after her dad insisted she learn self-defence. She started competing at 13, won her first national title at 14 and was on the Australian team at 15.
"The physical education staff proudly claim they played a significant part in nurturing her absolute dedication and early development as a boxer," Ms McDonald adds.
"Over her years at Thornlie, Caitlin was an outstanding student leader and graduated from Thornlie SHS in 2013 as our head girl. She earned enormous respect from peers and staff alike for her academic, social and sporting achievements."
Caitlin regularly returns to Thornlie Senior High School and is generous with her time. Her last visit was for the school's RUOK? Day 50th Anniversary Celebration in September 2021, just prior to competing at the Tokyo Olympic Games.
"Current students are always very excited to see Caitlin both in person and via social media," Ms McDonald said. "She is an outstanding role model, and we will all be cheering very loudly for her at the Birmingham Commonwealth Games."