College recognised for training excellence
WA College of Agriculture Cunderdin is in the running to be named WA small training provider of the year at the 2023 WA Training Awards.
The WA Training Awards recognise outstanding achievements in vocational education and the training sector.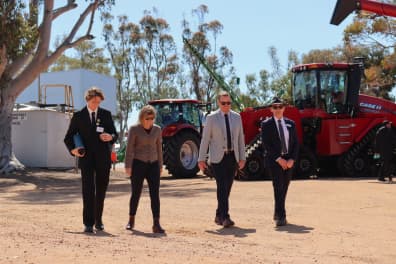 Principal Matthew Dowell said he was proud of the college and its achievements.
"Year in, year out, we have extremely high transition rates, well and truly in the high 90 percentile of students who leave us and transition into something meaningful, whether it's employment apprenticeships or university pathways," Mr Dowell said.
"We are always highly represented in the SCSA (School Curriculum and Standards Authority) vocational training awards and two years ago, we had a student of ours presented with the Beazley Medal for VET (Vocational Education and Training)."
Mr Dowell said that the college stands out because of the impressive track record in developing highly skilled students who are well prepared for work, apprenticeships, or university, especially in the agriculture industry.
"I think the proof is in the product of our kids, when they do transition, the positive feedback that we get from industry and employers about how skilled, capable and work-ready they are," he said.
"A lot of that is put down to the hands-on learning and vocational programs here at the college and the variety of programs that they can enrol in and certificates they can achieve."
The college was also a finalist last year, showcasing its consistent commitment to excellence. The winner will be announced on 14 September.