Aboriginal education leader honoured
A leader in Aboriginal education in WA is among the 992 Australians recognised as part of the 2022 Queen's Birthday Honours list.
Kevin O'Keefe, the Department of Education's Principal Advisor in Aboriginal Education Teaching and Learning, has been awarded the Medal of the Order of Australia for his service to Indigenous education.
Mr O'Keefe, who is a Noongar person with roots in Yued country, joined the Department's corporate executive in 2019 to provide advice and guidance drawn from his extensive experience in Aboriginal education.
He has held several teaching and senior leadership positions in a range of schools, including leading a multi‑campus remote community school in the Western Desert as Executive Principal of the Ngaanyatjarra Lands School.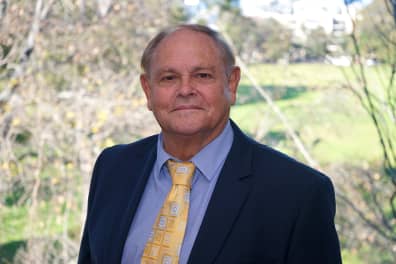 Mr O'Keefe was also an executive director in the former Department of Education and Training with oversight for Aboriginal education and training, and worked as a senior research officer at Edith Cowan University leading a national research project into Indigenous education.
Mr O'Keefe said he was honoured by the achievement.
"It's an honour not just for myself but for all those colleagues who are working in the space to improve outcomes for Aboriginal students and to draw attention to the rich inheritance we have as Australians to acknowledge the world's oldest living culture," he said.
"This is an acknowledgement more generally of the importance of this work and the opportunities that are opening up to place this at the heart of school education."
Mr O'Keefe said the honour recognised his work with schools, regions and the system more broadly to progress initiatives which enable more powerful student learning and more culturally responsive ways of serving the needs of Aboriginal students, their families and communities.
"Teaching and supporting teachers is the only thing I have ever wanted to do," he said.
"As someone who has benefited enormously from my own education it is natural to want to share that opportunity with others, especially for those who do not always have the benefit of a long history in their own family of educational participation and attainment."
East Kimberley College Principal Learne Dunne was also awarded the Medal of the Order of Australia for service to education in the Northern Territory.
Ms Dunne began at the school this year after working in the Northern Territory for almost three decades where she had a key focus on ensuring all students had the chance to succeed.
Ms Dunne, who has also worked as a teacher in Christmas Island, said she was passionate about providing opportunities for regional students and is thoroughly enjoying her new role at East Kimberley College.
Former Department of Education WA employees Diane Brennan, Barry Finch and Sally Murphy were also recognised in the 2022 Queen's Birthday Honours list for their services to education.