WA school recognised on national stage
15 August 2022
In the news
Reward and recognition
A South West public school has been recognised on a national stage for its outstanding work and support for students.
Bunbury Primary School is a double winner in the 2022 Australian Education Awards, presented by educational magazine The Educator.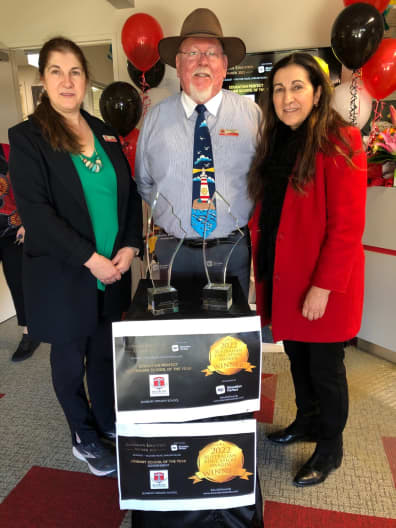 Bunbury Primary School principal Shane Doherty and deputy principal Franca Dillon accepted two awards, Primary School of the Year – Government, and the Education Perfect Australian School of the Year, at the presentation dinner in Sydney.
The school was also a finalist in the Best Use of Technology category.
The Australian Education Awards recognise the top-performing schools, principals, teachers and department staff for their outstanding achievements at schools and the difference they make to the lives of young Australians.
Mr Doherty said it was incredible and humbling that the school won two awards and received nation-wide acknowledgment.
"Winning the Australian School of the Year was unbelievable and left us speechless. It was an incredibly emotional moment and we were all overwhelmed with what we had just achieved."
The school was nominated for its student support, the community it has created, academic success, and for leading change in teaching and learning using digital technologies.
"Everyone in our school, including school leaders, support staff, teaching staff, parents and students contribute to our school culture," said Mr Doherty.
"It is hard to put into words and describe how it feels. We're overwhelmed that all the work everyone does each day has been recognised."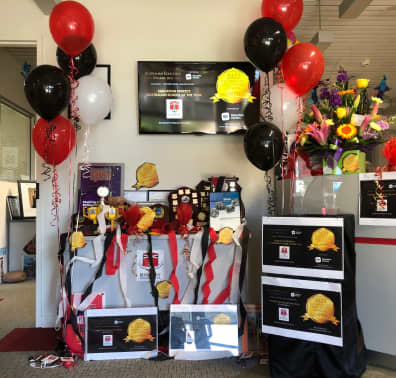 Two other WA public school staff were finalists in the national awards, with teacher Esme Keogh from Australind Senior High School and teacher Madeleine Wheeler from Tambrey Primary School selected as finalists in the Education Rising Star of the Year category.