Brookman Primary School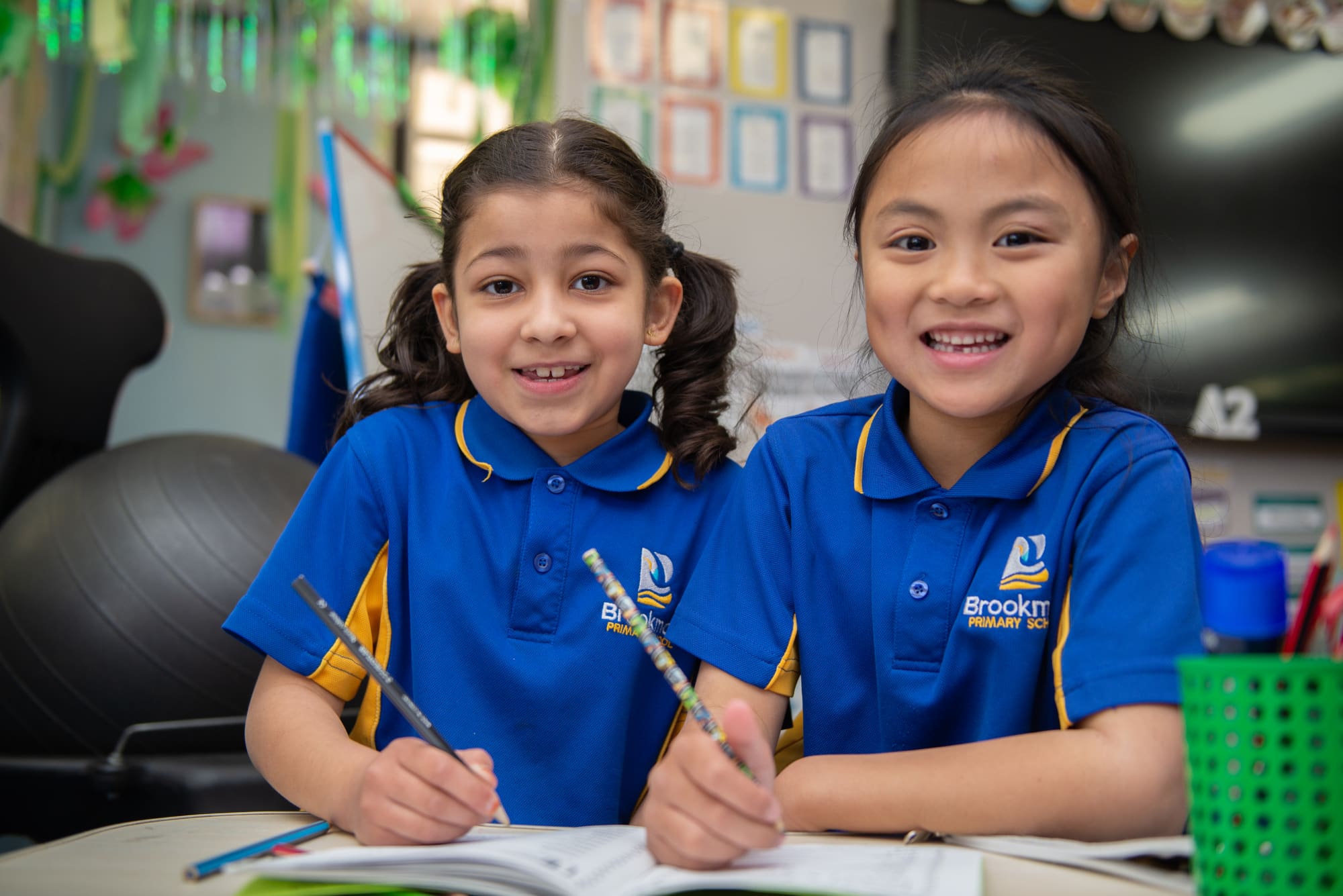 Developing a love of learning
Brookman Primary School has become a place where students are excited about coming to school every day, thriving on challenging and innovative learning activities.
A school where once students were not interested in coming and many were at risk, the change is a significant one.
"It is sometimes difficult to fathom just how far our school has come over the past 10 years," reflects principal Hans Geers.
"Being recognised [in the WA Education Awards] is acknowledgement of the journey undertaken by the school community and the hard work that has taken place over many years in making this the great school that it is today."
Located in Langford in Perth's south, one third of the school's 320 students speak English as a second language with more than 40 languages spoken by its families.
The Noongar culture and language is of special significance to the school because of its Aboriginal population.
Led by Hans, staff have made enormous efforts to ensure the learning needs of all students are met, regardless of where they are from.
Last year, the school worked with CSIRO to trial a robot that helped teach English as an additional language in Noongar to get Aboriginal students, and girls in particular, interested in science. It is this kind of innovation that has held the school in such high esteem among others in WA and particularly by its community.
A leader in STEM and language, specifically Noongar, staff mentor and share their expertise with other teachers. The school also has KindiLink – a play-and-learn initiative for three-year-old Aboriginal children in the year before they start Kindergarten. Children attend KindiLink with parents who are actively involved in activities with their children.
It is Hans' hope that all students under his watch develop a longing for and interest in continuous learning.
"I would hope students leave with a strong sense of belonging and fond memories of their years at Brookman," he says. "I would also wish that they have developed a love for, and interest in, the benefits of ongoing education.
"In saying that, one would hope that they valued education and had developed a sense of creativity with skills as independent thinkers able to analyse critically, problem solve and have an understanding of the need for teamwork and communication."
Hans says there is a strong sense of pride felt by staff and students in the school and its many successes and partnerships with external organisations have helped contribute to this.
In 2017 Brookman Primary School was a lead school in digital technologies thanks to a partnership with Datacom and Curtin University. The school also has two 3D printers as part of Western Power's 'Circuit Breakers' engineering outreach program.
Most recently, the school partnered with Compu.Ed, a specialist educational robotics supplier with a focus STEM education and robot development.
It is also one of just 54 schools in Australia to develop an indoor open area called a 'Maker Space' room with Federal Government funds. The interflowing space provides a large 'one stop shop' for STEM materials and projects, giving all students hands-on experience in design, technology and entrepreneurship.
School staff drive this innovation and Hans speaks highly of his 47 staff members. From the longest serving teacher who has worked at the school for 22 years, to the support staff – every one matters and works as a team to achieve goals.
"For a number of years we have supported group approaches to gaining professional learning," explains Hans. "Our leadership team has invested heavily in building staff capacity in groups to get the best out of everyone rather than skilling a single staff member, a strategy where skill sets can easily be lost to schools should the staff member leave.
"Staff are passionate and excited about their work – they inspire and motivate each other. Every available opportunity is taken to affirm and celebrate the work of staff whether in the staffroom at morning tea, at a school assembly, via Instagram, at a school development activity or in a public forum – recognition of educational excellence is a priority.
"Most importantly, staff are highly committed and supportive of their students. Each, in their own way, gives something extra."
---
WA Primary School of the Year 2018
Primary schools focus intently on the learning and development of students from the start of their schooling through to early adolescence. We recognise schools who establish innovative approaches, community partnerships and an inspirational culture.
Proudly sponsored by Teachers Health.
Winner:
Finalists:
Allendale Primary School
Kingston Primary School
Warriapendi Primary School