Intergalactic challenge buddy launched to inspire readers
28 June 2023
Events and initiatives
In the news
Meet Dewey Dex, an alien new to Earth, who is on an intergalactic quest to read every book on our planet.
Dewey, from planet GJ 504b, was unveiled as the new face of the Premier's Reading Challenge, at the Library Officer Day event at the State Library of Western Australia.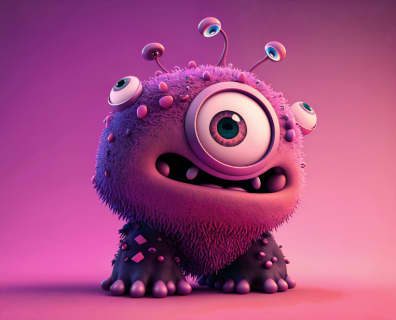 It encouraged librarians to get involved in the challenge and help him find more book buddies by encouraging readers to participate.
The Premier's Reading Challenge has gone to a new level in 2023, with more than 100,000 books logged by readers already.
The Western Australian School Library Association (WASLA) President, Rebecca Murray, said they are delighted to partner with the 2023 Premier's Reading Challenge.
"The library officers in attendance at the event were thrilled to meet Dewey, the adorable challenge companion from outer space, and look forward to his contribution to the program," she said.
"School libraries look forward to working together to support students on their reading journeys."
The challenge kicked off on Monday 8 May and runs until 8 September.
Learn more about the adorable space critter on the Premier's Reading Challenge website.

Keep up to date with Dewey's adventures during the challenge on Facebook and Instagram.