Award for Alkira's designs
A northern suburbs primary school student has taken out a top business award for her crafts designed to inspire young Aboriginal people to be proud of their culture.
Proud Noongar girl Alkira Hansen, 11, won the Emerging Business Woman of the Year award at the Indigenous Emerging Business Forum 2021.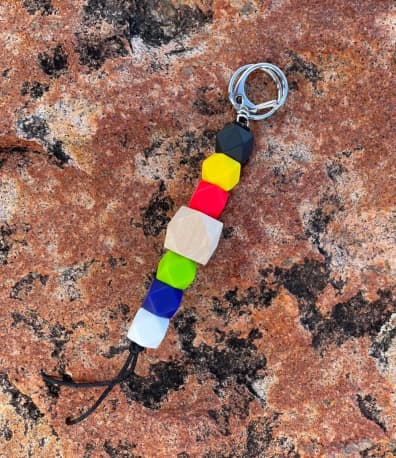 Alkira launched her business, Alkira Designs, to inspire young Aboriginal people to be proud of their culture by wearing her key chains on their school bags.
Alkira Designs sells key chains, lanyards and necklaces in the Aboriginal and Torres Strait Islander colours and has supplied products to a host of Australian identities.
Among her famous customers include the Cathy Freeman Foundation, Premier Mark McGowan, AFL and AFLW stars, Clothing the Gaps and Home and Away cast members.
Alkira Designs is available in locations throughout Australia including in Perth, Margaret River and Melbourne enabling Alkira to achieve her vision of creating positive education for all Aboriginal students across the country.
Alkira said she was proud of establishing her business at a young age.
"It has given me so many opportunities. When I go shopping with my family and I see someone walk past with my key chain on their bag or keys I have a big smile on my face," she said.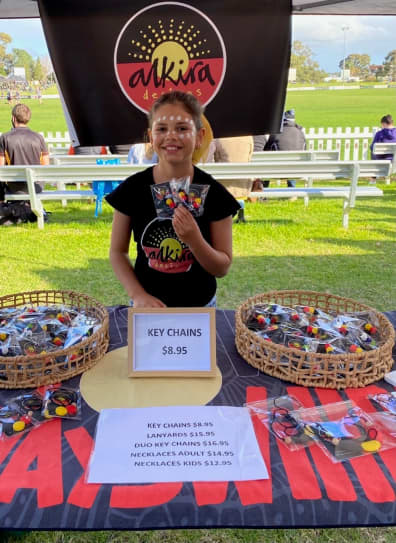 "It's so important to be proud of our culture. We have the oldest living culture in the world and it is just beautiful.
"I want all Indigenous kids to be proud of their culture and their achievements. Wearing their key chains on their bag is always a conversation starter.
"I want to make a change in Australia. I want Indigenous kids to want to go to school and have goals to work towards. I love seeing children's faces light up when I hand out my key chains. It makes my heart so happy."
Moving forward, Alkira has big dreams for the future to expand Alkira Designs to communities around the country.
"My goal is to travel across WA and Australia mentoring Indigenous kids across all schools. My vision is to see all Indigenous kids wear my key chains with pride," she said.
"I want to give back to communities and hand out my key chains to all the kids. When they look at their key chain on their bag they can be reminded of me to keep moving forward."