Modern, comfortable facilities provide your child with an exceptional environment for living and learning.
Accommodation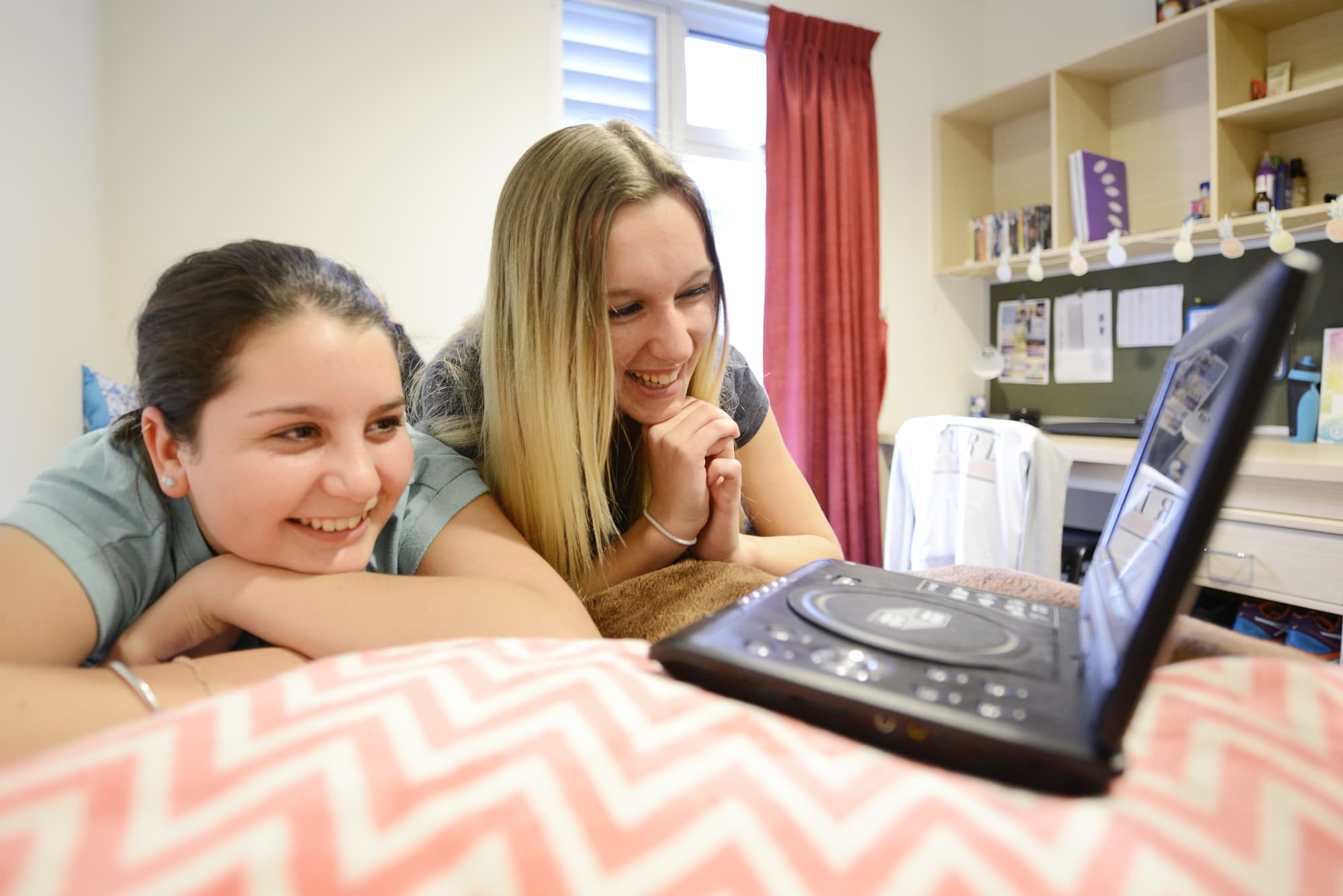 Esperance Residential College provides modern, comfortable and safe accommodation to make your child feel at home away from home. Your child will enjoy their own king-single bed, wardrobe, study desk, shelving, lockable drawers and cupboards for their personal items. Each room is air-conditioned and has access to a shared kitchenette.
Your child is encouraged to personalise their rooms with their own photos, items and decorations to make them feel just that bit more at home. We expect high standards from our students for keeping accommodation areas clean and tidy and respecting their fellow students, their privacy and belongings.
Our accommodation is divided into male and female houses, with junior and senior students grouped together where possible in a mix of single and shared rooms. Male students are never permitted into female students' rooms and vice versa.
Common rooms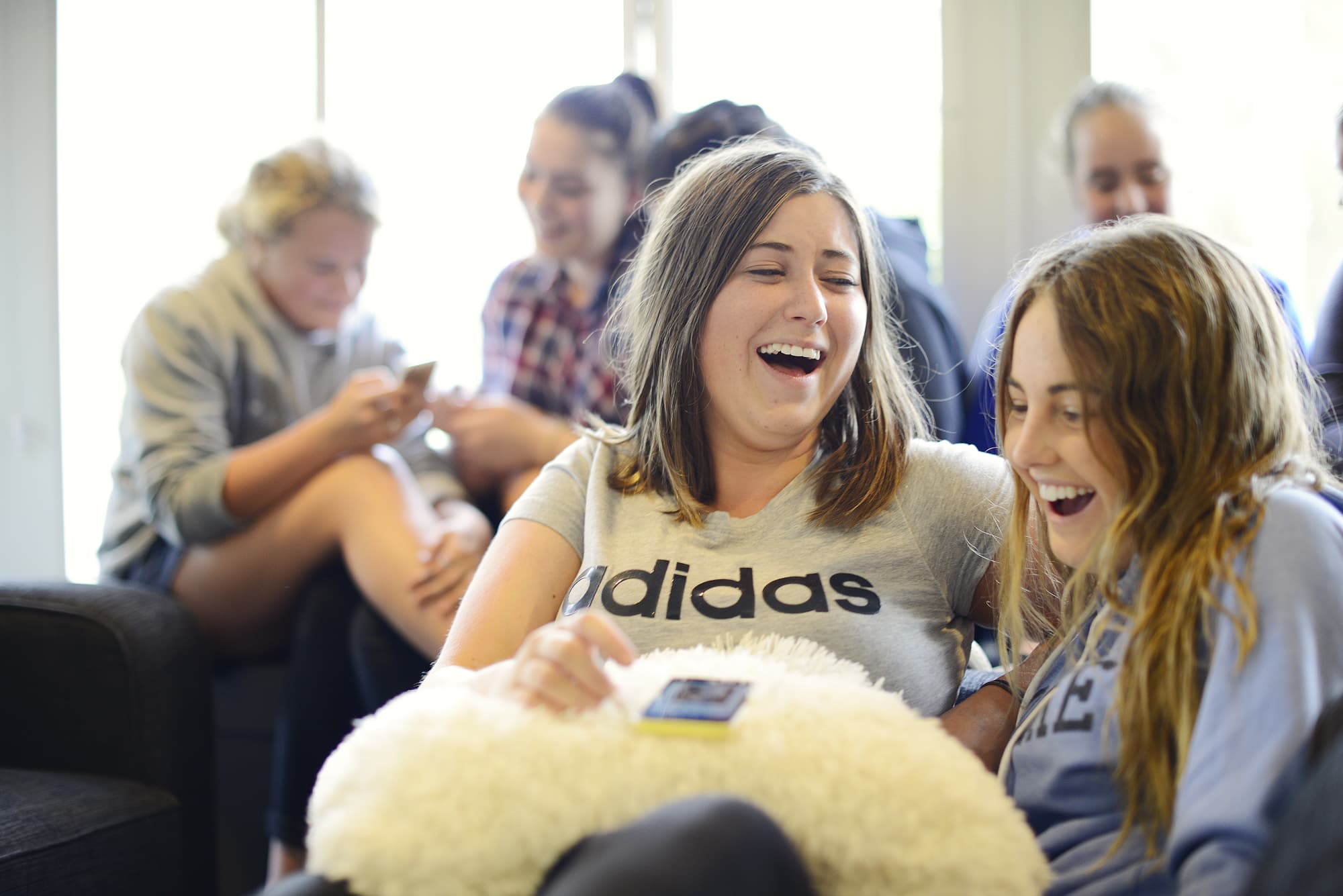 Students at the college enjoy large common spaces to gather socialise and participate in recreation and activities. Students have access to the main TV area where we provide Foxtel and on Monday evenings documentary nights during study. In each of the year dormitories we also provide a small lounge area with kitchen facilities for our senior students. For Year 7 and 8 students, there is a lounge area and a fridge/microwave. These are great areas for students to relax with friends away from the main common areas of the College. Students also have access to shared computers with internet, email and printing facilities.
The college also features a large dining hall where students congregate for breakfast and dinner every day and lunch on weekends. Students have the chance to stop during their busy days to dine together, catch up with their fellow college mates, hear important college notices and check-in with college supervisors.
Recreation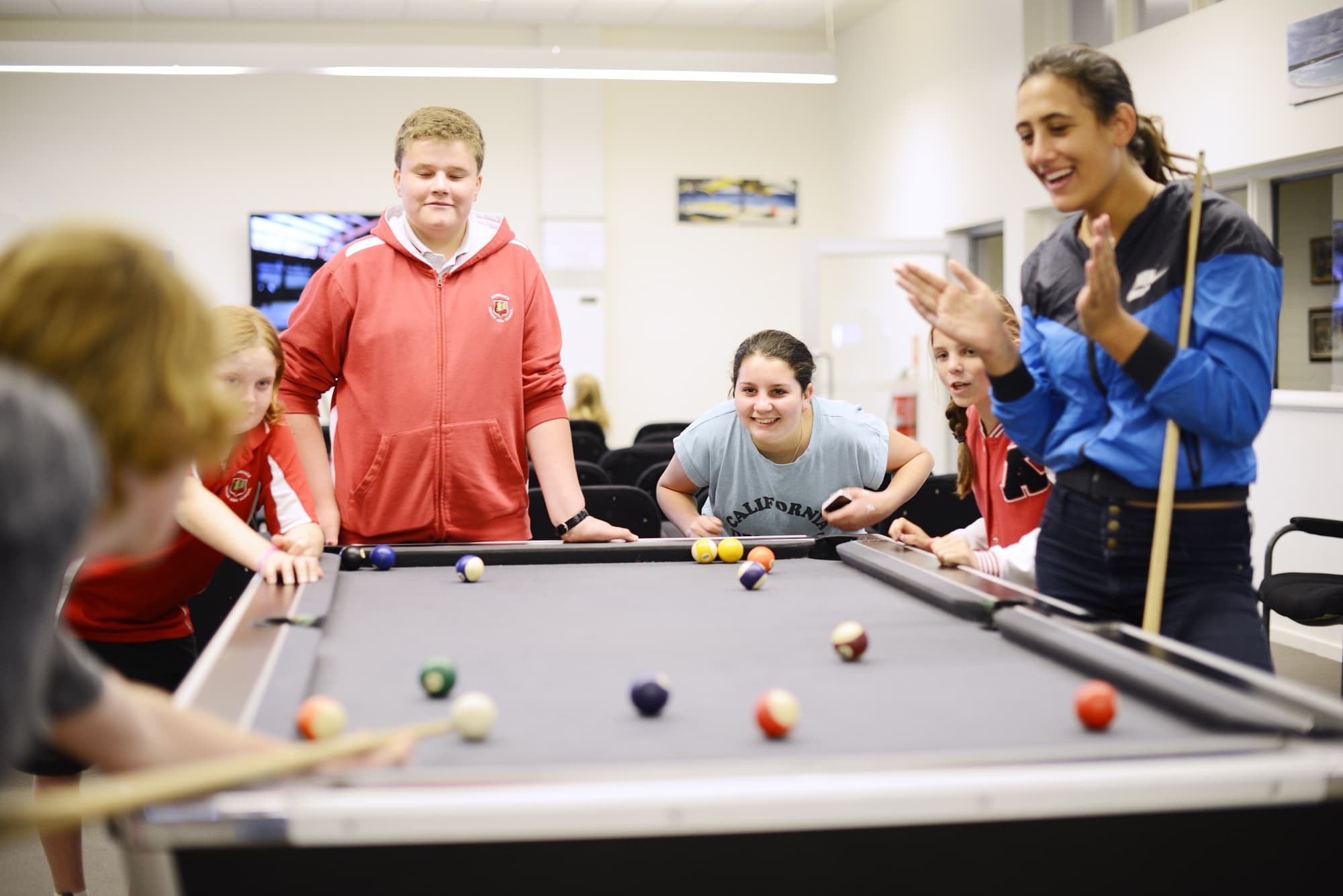 The college provides many recreation options and opportunities, ensuring your child both keeps active and takes time to relax and unwind. Your child can enjoy games such as pool, table tennis and table soccer, and has access to craft activities, television, music rooms, ovals, tennis courts, an enclosed basketball court, a gym, skateboard ramps, canoes, bikes and golf equipment. Your child also has access to their school and community libraries.
Transport and access to school
Esperance Residential College is located directly adjacent to Esperance Senior High School within the Esperance Community Education Campus. Students make their own way to and from school each day.
The college has three buses equipped with seatbelts to transport students to extra-curricular activities outside of the college and to organised activities and excursions. College staff regularly organise trips into town and to popular destinations such as the indoor heated town pool, the town cinema complex and the many spectacular beaches in Esperance.
Your child may be eligible for subsidised travel for their trips between home and the College. Subsidised travel provides up to four return trips from your home address to the College, one for each term. Subsidies travel can only be accessed for travel directly between home and the College Discover more about the Student Subsidised Travel Scheme and your eligibility from the Department of Transport.
The College is able to provide bus transport to transfer students between the College and the airport or bus depot. Students will be shown how to book their own bus transfers once they arrive at the College, for example, should they need to travel home for the weekend. The College requires at least one day's notice from either the student or parent to organise a bus transfer.
Students are not permitted to drive personal vehicles whilst boarding at the College, nor are they permitted to ride in other personal vehicles without supervisor and parental permission and an adult driver. A student with a current driver's license may only drive their personal vehicle to travel between home and the College with supervisor and parent approval, and keys are surrendered to supervisors during their stay.