Your child has access to modern facilities that provide a supportive environment for study, comfortable living and recreation.
Accommodation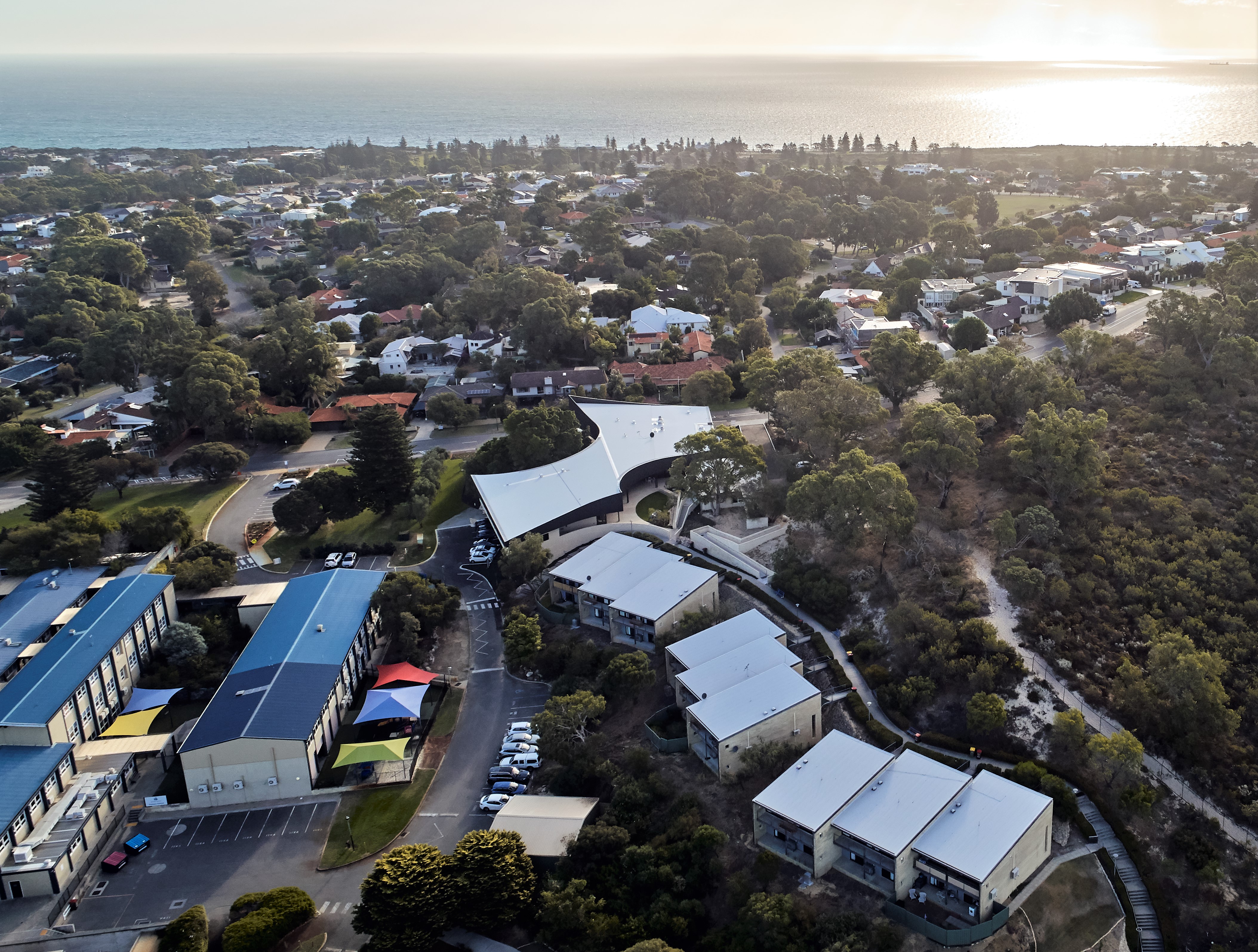 As a boarder, your child lives in modern and comfortable accommodation in a bush setting.
Each townhouse has:
6 large bedrooms
a lounge room
3 bathrooms
kitchenette facilities
a wireless internet connection.
There are 10 townhouses at the college. Supervisors are close at hand to guide, help and care for your child outside of school hours.
Our college has an amenities building that provides a welcoming communal hub for students. It includes a commercial kitchen and dining area, recreation facilities including a theatre, games room and gym, study areas and 3 music rehearsal spaces.
Recreation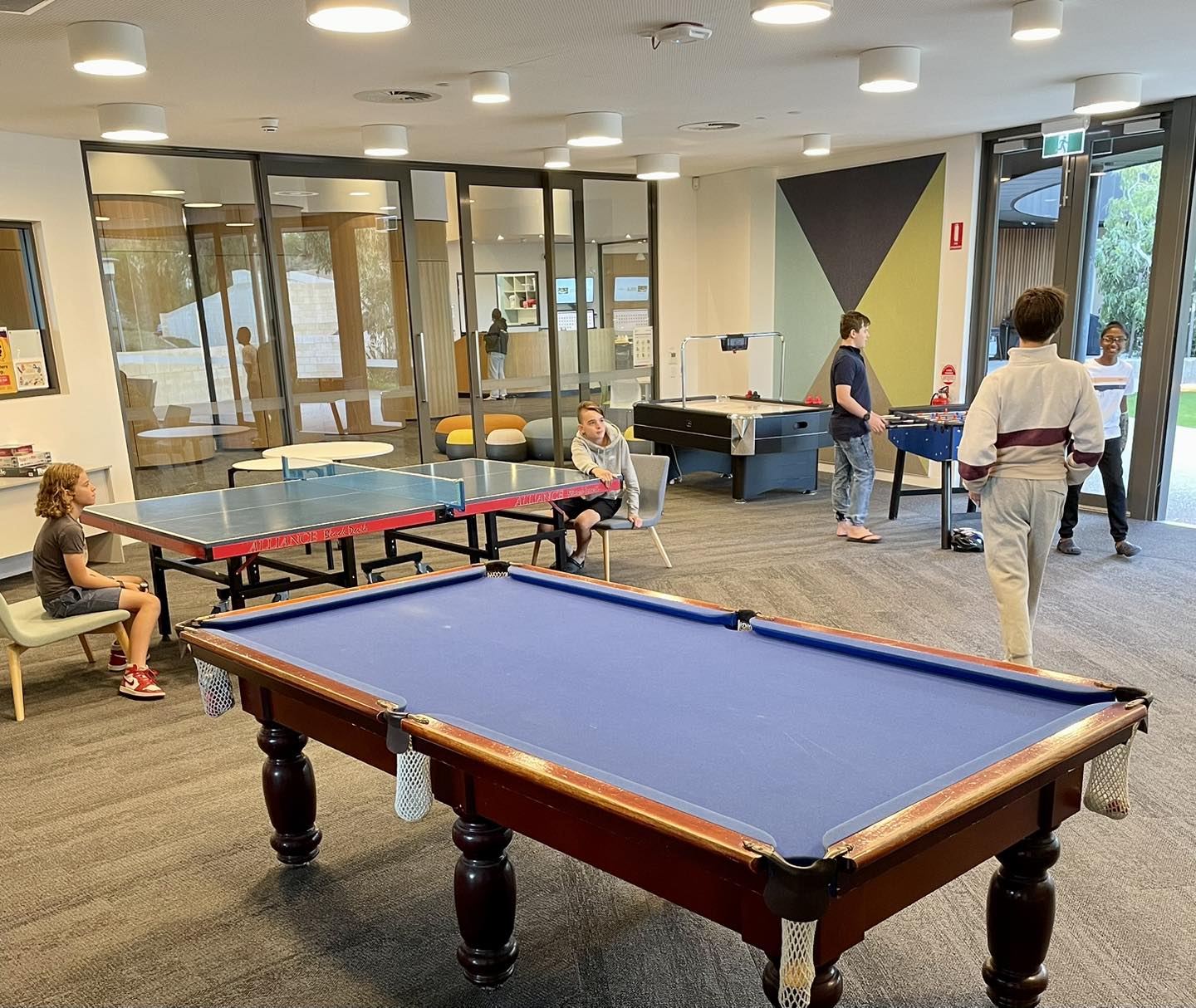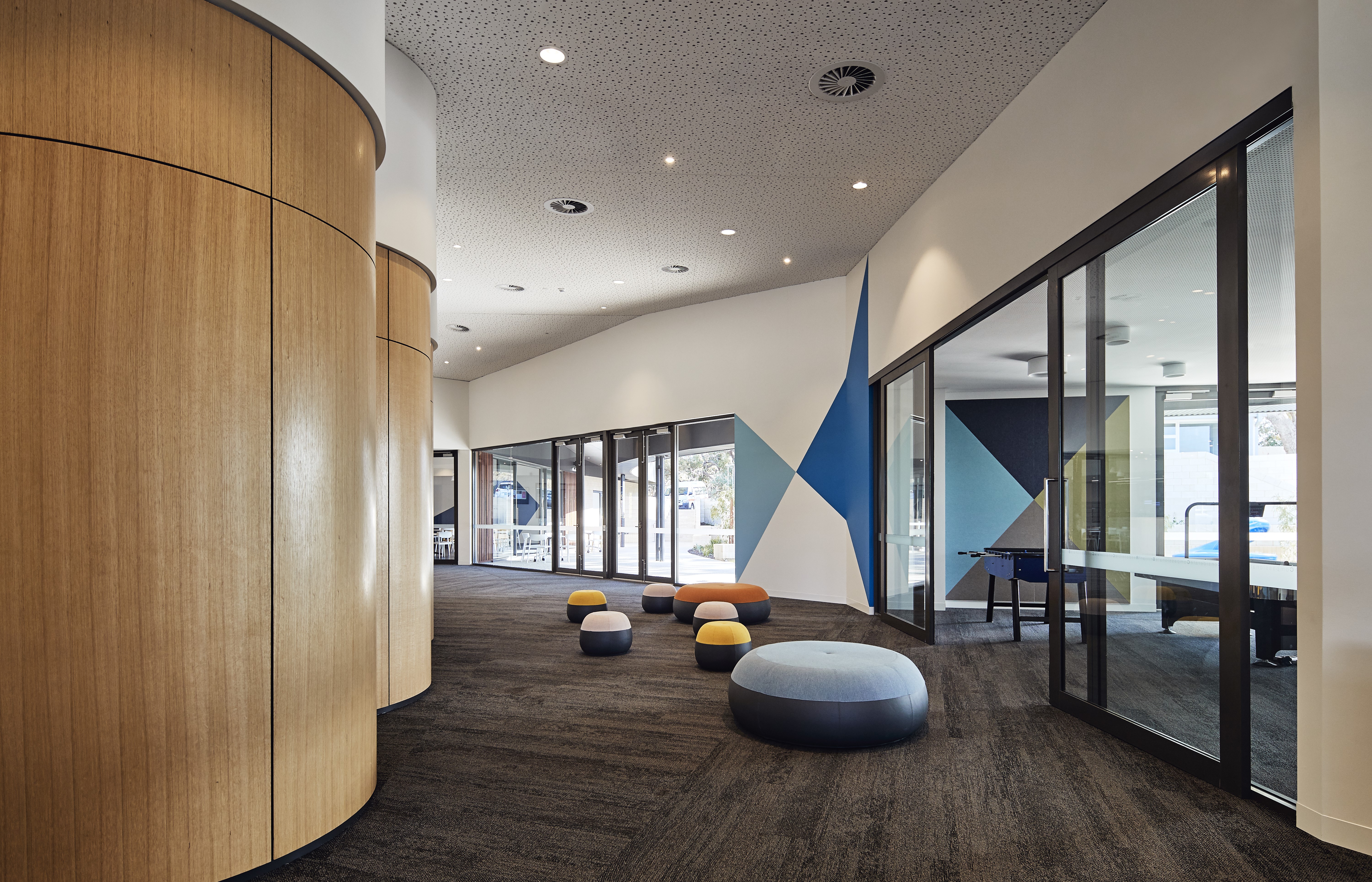 Your child has an array of recreational facilities on site or close by. Onsite, there are 2 ovals, an indoor basketball court and recreation facilities including a theatre, games room with a pool table, foosball table and gym, study areas and 3 music rehearsal spaces.
City Beach and Floreat Beach are both within walking distance of the residential college, and the sporting facilities of Perry Lakes and HBF Stadium are also nearby. Two public swimming pools are within a kilometre of the college grounds.
Transport
Travel to and from school is easy with public transport available near the college. Students usually travel together and a buddy system is in place so your child can travel with an older student. For the first 6 weeks of boarding, all new students are transported directly to and from school. Students are then slowly transitioned onto public transport. Supervisors travel with students at the outset to ensure they feel confident travelling to and from school.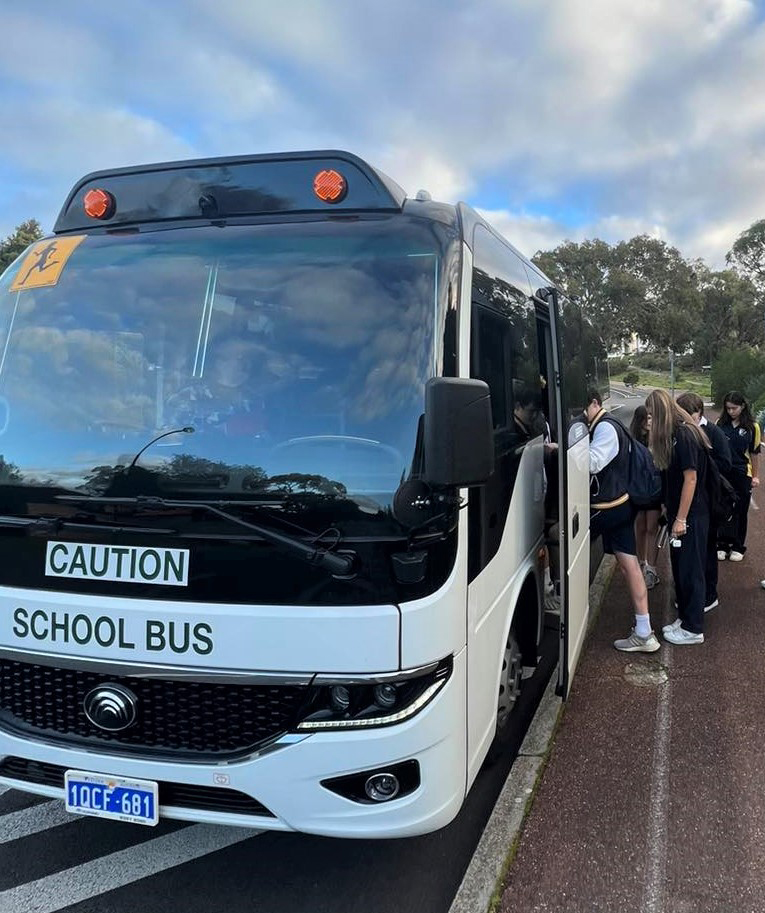 Perth Modern School, Bob Hawke College and Shenton College students catch a bus close to the college entrance. John Curtin College of the Arts and Fremantle College students are driven to school each morning. In the afternoon, students catch the train from Fremantle Station to Daglish Station and our supervisors drive them back to the college.
College buses take students on outings and transport them to and from shops, sporting and recreational venues, the train station and other agreed locations. Students are collected from school on college buses if they need to stay after 5:30 pm for school activities, including rehearsals and performances. If finishing before 5:30pm, students catch public transport back to the college. Years 7 and 8 students may only travel on public transport if they have a senior student to accompany them, otherwise we will pick the student up from their afterschool commitment.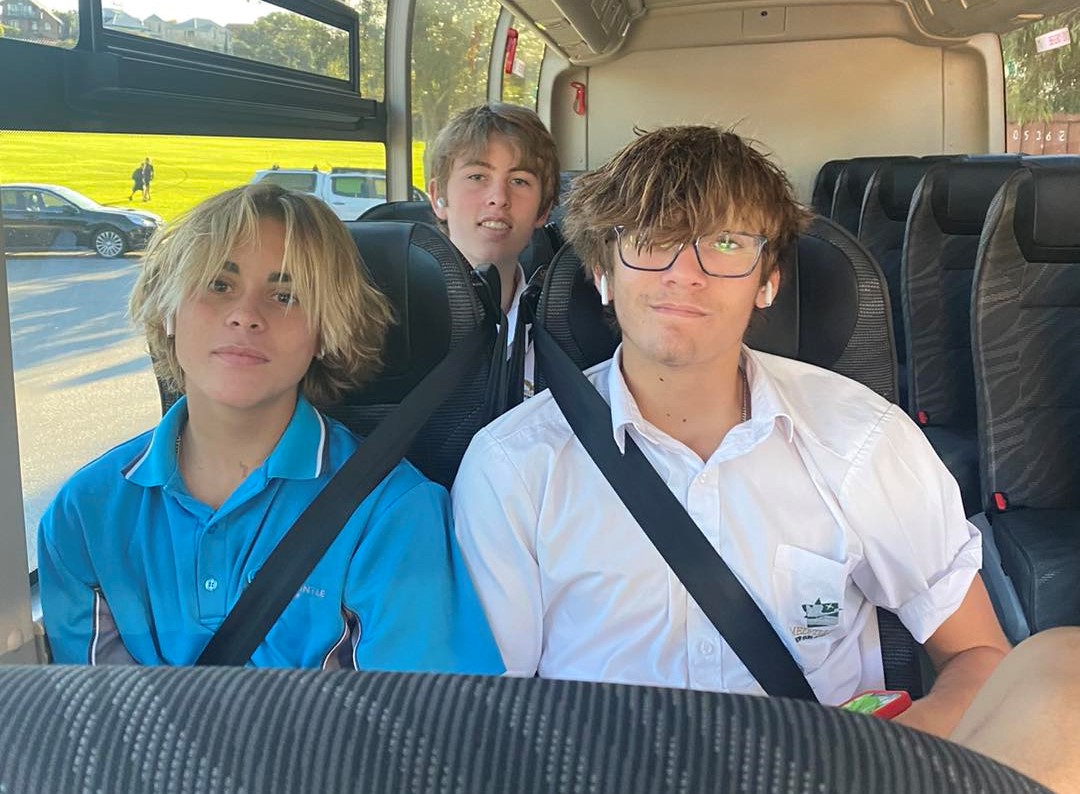 Students are not permitted to drive personal vehicles while boarding at the college. Students must have supervisor and parental permission to ride in other people's personal vehicles and the driver must be an adult. A student with a current driver's license may only drive their personal vehicle to travel between home and the college with supervisor and parent approval, and keys are surrendered to supervisors during their stay.
Your child may be eligible for subsidised travel for their trips between home and the college. Subsidised travel provides up to 4 return trips from your home address to the college, one for each term. Discover more about the subsidy and your eligibility through the Student Subsidised Travel Scheme.
The college can provide bus transport to transfer students between the college and the airport or bus depot. We support students to book bus transfers once they arrive at the college, for example, should they need to travel home for the weekend. We need at least one day's notice to organise a bus transfer.