Strengthening support for teaching and learning excellence in every classroom
Strengthening support for teaching and learning excellence in every classroom
We provided staff with opportunities to grow their professional capabilities to raise the standard of teaching and impact on learning. We promoted careers in public education to build the supply of high quality staff applying for positions in our schools.
In 2020, 4,464 teachers completed components of the Graduate Teacher Professional Learning Program and 414 accessed individual support through the in‑class coaching component. All support is aligned to the Australian Professional Standards for Teachers.
Exemplary teachers who provide and support high quality teaching in schools are recognised for their exceptional teaching practices through our level 3 classroom teacher and senior teacher programs.
In 2020, 85 teachers achieved level 3 classroom teacher status and 651 teachers became senior teachers – experienced teachers committed to high quality teaching and ongoing professional learning.
The Leap program responds to emerging Department and local school workforce needs by qualifying existing teachers into specialist subjects of need. In 2020–21, Leap trained 447 teachers in secondary mathematics, design and technology, English, science, humanities and social sciences, and primary languages.
Through the annual WA Education Awards, we acknowledge our public school teachers, leaders and support staff for their role in making a difference in the lives of students in Western Australia. Due to COVID-19, the 2020 awards were cancelled.
Through the Professional Practice Program, we supported 223 professional experience placements undertaken by pre-service teaching and school psychology students in a regional area in 2020–21. The support included an induction program, school visits and classroom observations, coaching and funding including access to stipends and travel allowances.
An additional 28 pre-service secondary teachers were supported financially to undertake an internship in a metropolitan public school through the Internships for Pre-Service Teachers project. This project aims to increase capacity and work readiness by delivering practical learning that integrates theory into classroom practice. All interns were completing qualifications in subject areas of need, including science, technology, engineering and mathematics (STEM), English, or humanities and social sciences.
Forty-three Teach For Australia associates commenced teaching in 15 non‑metropolitan and five metropolitan secondary schools in 2021, joining the 31 associates in 20 schools in their second year of teaching. Associates are high‑calibre graduates willing to work in relatively disadvantaged schools for two years while completing a Master of Teaching.
The pilot On Country Teacher Education Program, developed with and delivered by Curtin University, continued to support Aboriginal allied professionals in our schools to complete a Bachelor of Education (Primary Education). In 2021, 20 staff are studying part-time while continuing to work in their existing roles.
In 2021, we launched two Bob Hawke Aboriginal teacher scholarships to support aspiring Aboriginal secondary teachers to complete their undergraduate or postgraduate teaching qualification. These will be awarded later in the year.
The Remote Connection Program offers experienced teachers and school leaders the opportunity to spend one week living and working in a remote community. The program enables staff to gain an understanding of whether they are suited to a career in a remote school. In 2020–21, 28 staff participated in the program and were hosted in 15 remote community schools.
We continued to arrange and subsidise housing to attract and retain staff in our rural, regional and remote public schools. In 2020–21, $63.4 million was paid in rent for 2,256 properties occupied by our staff and owned or leased by Government Regional Officers' Housing ($62.5 million for 2,055 properties in 2019–20). Of this, we subsidised 73% (73% in 2019–20).
---
Teach in WA – Paul's teaching journey. Find out why Newman Senior High School's science teacher, Paul loves teaching in regional Western Australia.

This video information is available as a text transcript.
---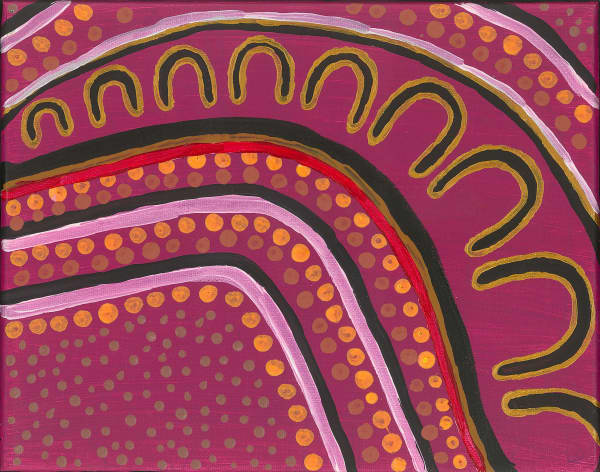 Explore the story behind the artwork in our strategic directions for public education in Western Australia.
Foundational skills
Supporting the development of all students throughout their entire education and beyond
The 'U' shapes represent the students. The progression from the smaller 'U' shapes to the larger 'U' shapes represent the development of growth of the students. The archways of lines and dots on top of and under the 'U' shapes represent the multilayered and holistic support we provide.