Our COVID-19 incident management team, established in early 2020 in response to the State Government's declaration of a State of Emergency, continued to support schools to implement measures in accordance with health advice to ensure they were safe and clean for students and staff.
The Department's strategic intents during the Response phase were to:
reduce COVID-19 transmission risk at school sites
support the continuity of teaching and learning
assist in maintaining approved Department of Education critical functions
ensure the provision of consistent, timely and appropriate advice relating to COVID-19.
The team provided schools with leadership, advice, updates and resources. This supported school-based leadership to adapt to physical distancing and health and hygiene routines in the context of their individual settings.
Medically vulnerable students were supported to learn at home by their school, the School of Special Educational Needs: Medical and Mental Health and the School of Isolated and Distance Education through the COVID-19 Medical Referral Project. During 2020, the project received 678 student referrals from across the State.
Since the pandemic began, we have boosted our secure teaching and learning platform, Connect, to support a shift to remote learning. More resources have been developed for public school teachers to access on the Connected Learning Hub, including teaching and learning materials for primary and secondary students, and students with special educational needs. This was in addition to the Learning at home website, which provided resources, activities and information to support schools and parents with children and young people learning at home. The website also provided resources to support mental health and wellbeing.
In 2020–21, the State Government committed $81.1 million to support schools to meet enhanced cleaning requirements to ensure the safety of staff and students.
On the advice of the Australian Health Protection Principal Committee (AHPPC), schools remain vigilant and undertake strategies designed to prevent the possibility of transmission. We developed operating guidelines and frequently asked questions (FAQs) for staff in accordance with advice from the AHPPC and Western Australia's Chief Health Officer to prioritise the safety of staff and students. This included information for school activities, school closures, financial management, resourcing, wellbeing, health, hygiene, residential colleges and our workforce.
We remain committed to providing a safe environment for all staff and students, and continue to act on health advice to take necessary precautions.
---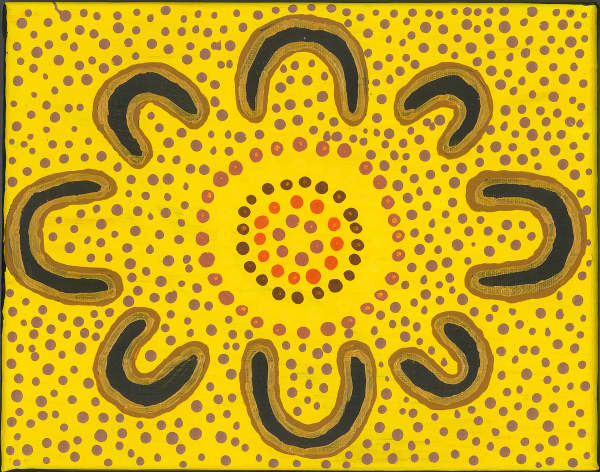 Explore the story behind the artwork in our strategic directions for public education in Western Australia.
Students at the centre
This artwork represents our students and how they are central to the work we do.