An innovative and imaginative education awaits your child at Bob Hawke College, Perth's newest state-of-the-art government school opening in 2020.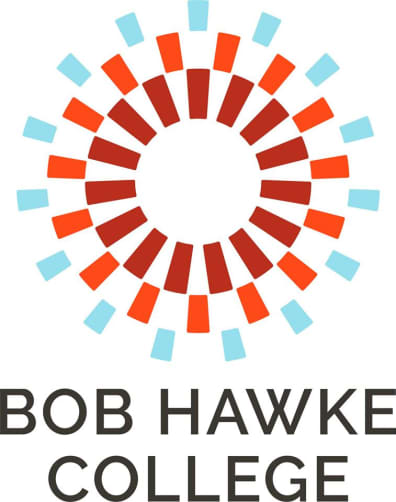 Named in honour of Australia's 23rd Prime Minister, Bob Hawke College will offer innovative learning programs, cutting edge technology and outstanding facilities. Our students will be empowered to strive and challenge themselves under the excellent leadership of its dynamic Principal and dedicated teachers.
Our experienced staff will inspire and motivate students, encouraging them to take responsibility for themselves, for others and for the world around them, teaching them all the skills for life in and beyond school.
The College will forge strong connections with local business and industry, universities and training providers - all designed to further enhance your child's education.
At Bob Hawke College, our priority is to provide an exceptional experience for your child and equip them to be successful students and contributors to their community.
International student enrolments invited from Year 9 students from 2022.
Bob Hawke College will include state-of-the-art classrooms, science and technology laboratories, a library, an auditorium, administration and student services, a cafeteria, landscaped courtyards, multipurpose playing courts and a performing arts centre.
Our programs will provide opportunities for students to achieve their goals. Our curriculum will be delivered by specialist teachers and includes English, the arts (including visual arts, dance, drama and music), mathematics, science, technologies, humanities and social sciences, health and physical education and languages. We will also offer academic extension programs to selected students.
A full suite of technologies is offered, including hospitality, metalwork and woodwork, together with a significant emphasis on digital technologies such as coding, mechatronics and robotics. A health and physical education program will offer selected students the opportunity to compete in specialised sporting programs.
Clubs will be an important part of the College experience. Before and after school scheduled activities will allow your child to explore their passions and interests. Delivered by our outstanding staff, the clubs will reflect student interest and staff expertise. The clubs will allow students to learn in an environment that is flexible, challenging and focussed on personal development and engagement.
At Bob Hawke College, we understand the importance of looking after the wellbeing of the whole child. Every student will be well known and valued. We will have a range of specialist support staff available to work with students in the areas of wellbeing, health, learning support, academic extension, year coordinators and mentors and course and careers advisors.
Located in the heart of Subiaco, close to Perth city, Bob Hawke College will be in the centre of a vibrant place for living, learning and leisure. Our school will be easily accessed by bus and train.
John Burke - Principal
"In 2020, we will proudly open our doors as an integral part of the Subiaco community. Being the first high density government secondary school in Western Australia, our students will experience an innovative learning environment with access to cutting edge technology. Our College aims to enable academic excellence in a setting that also provides the highest standards in quality of care for students. By developing meaningful relationships and establishing local, national and international partnerships, we will create a diverse range of learning opportunities and experiences for our students. Our priority is to provide an exceptional experience for your children and equip them to be successful students and contributors to their community."