Your child can enjoy modern, well-appointed and comfortable facilities at Narrogin Residential College. Major upgrades and extensions have made the college an exceptional boarding facility.
Accommodation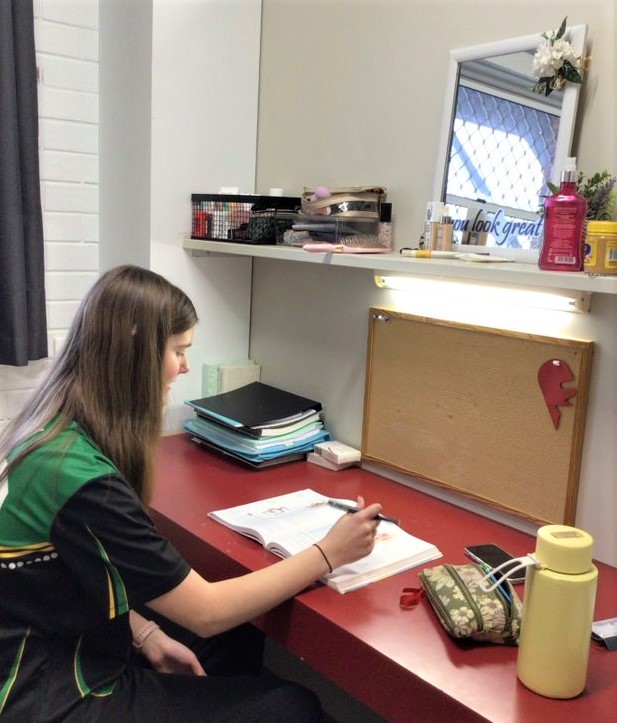 Every student has their own individual room with a bed, desk for studying, wardrobe, and shelves for displaying personal items. Students provide their own bedding and doona.
Boys and girls are accommodated in separate dormitory buildings, in different parts of the college.
Our dormitories are very comfortable with ducted heating and cooling. For safety reasons, heaters and blankets are not permitted in student bedrooms.
Common rooms
Each of our female year groups has their own common room with a fridge, TV and lounge where students can hang out together.
Our male boarders have separate common rooms in their dormitory buildings, where 2 year groups share a common room.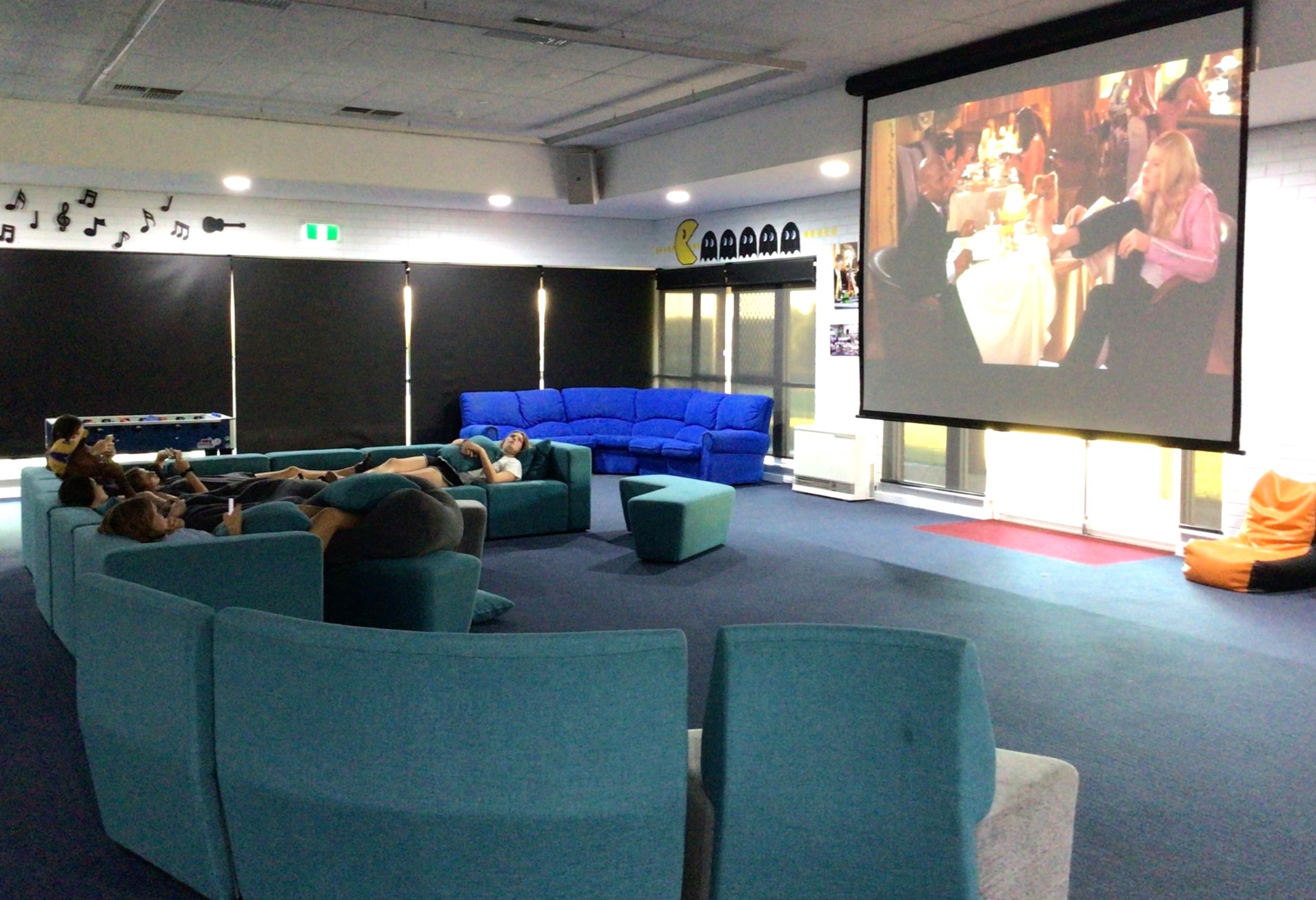 There is also a big common room where all students can mix and participate in supervised activities.
The Year 12 students have access to toasters and microwaves, as well as coffee and tea facilities.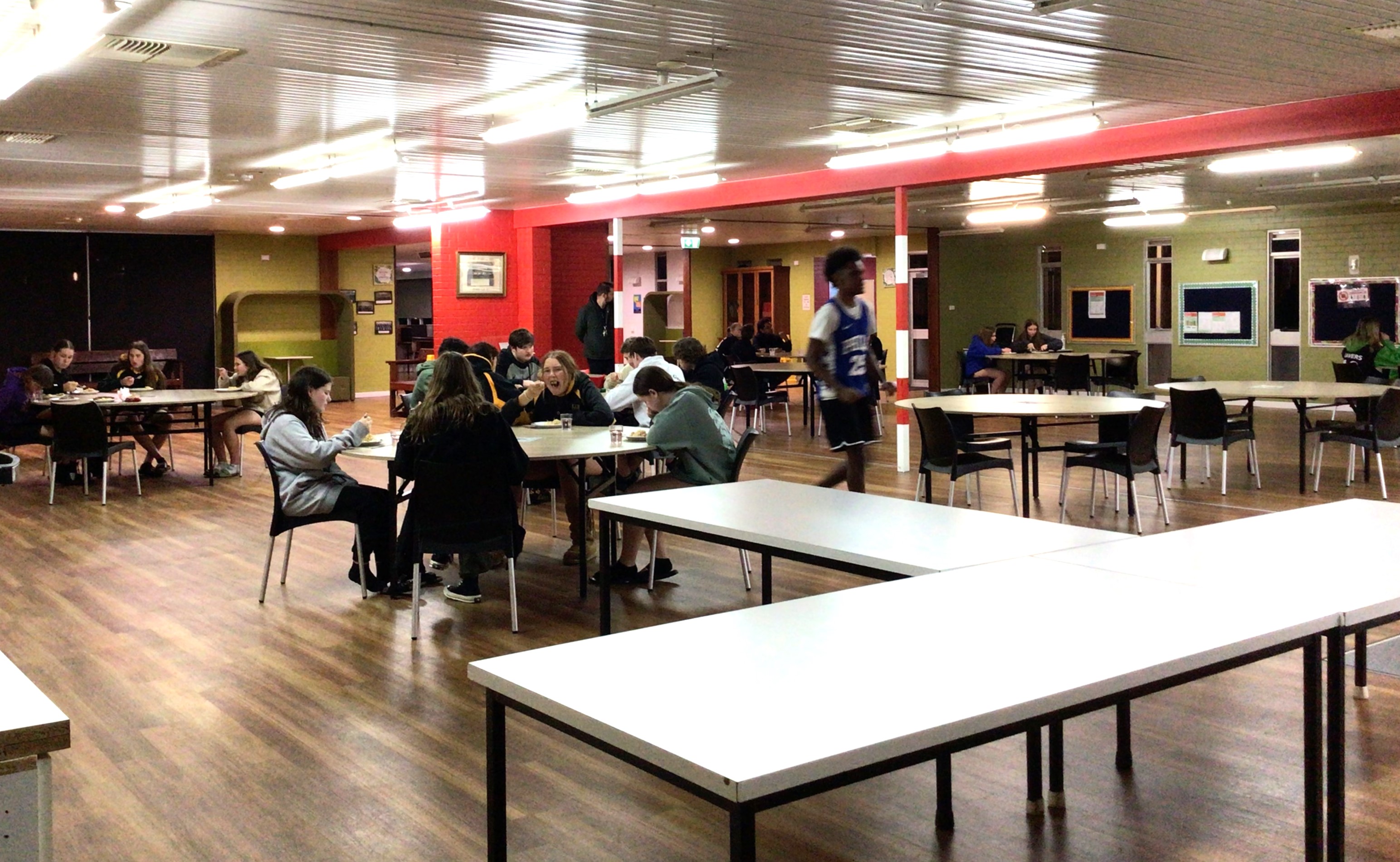 Students have their meals together in the large dining room. There are 2 separate well-resourced computer labs, one each for juniors and seniors, with computers networked to the school.

Our large murals have transformed the college boarding space and create an engaging environment that is welcoming for young people. Some of this artwork can be viewed at Boarding Training Australia.
Recreation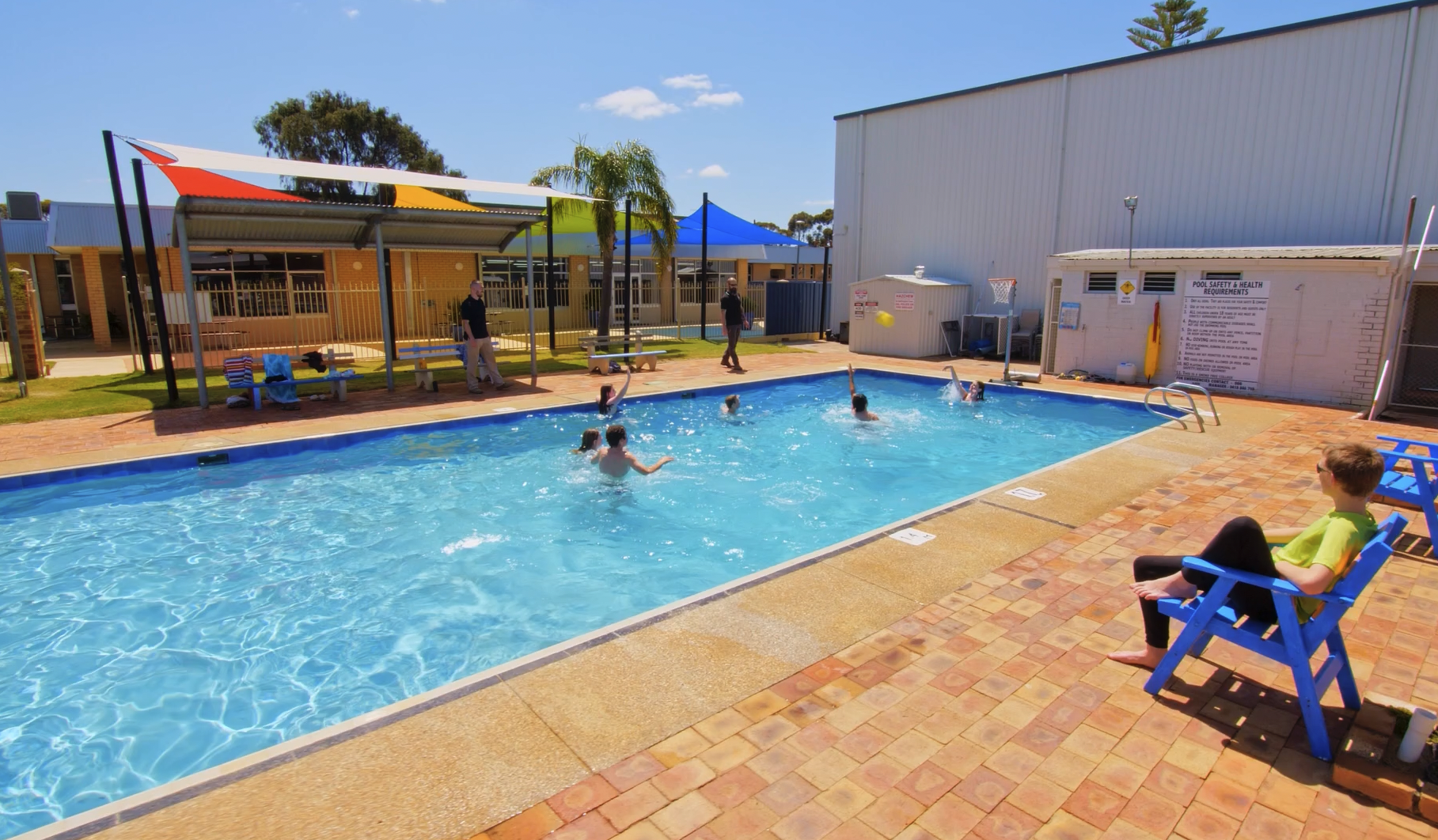 Your child will have access to an amazing recreation building. It includes a full-sized indoor court for basketball, tennis, floor hockey and netball.
Outside there is a newly renovated and resurfaced swimming pool, and basketball, tennis and netball courts.
Transport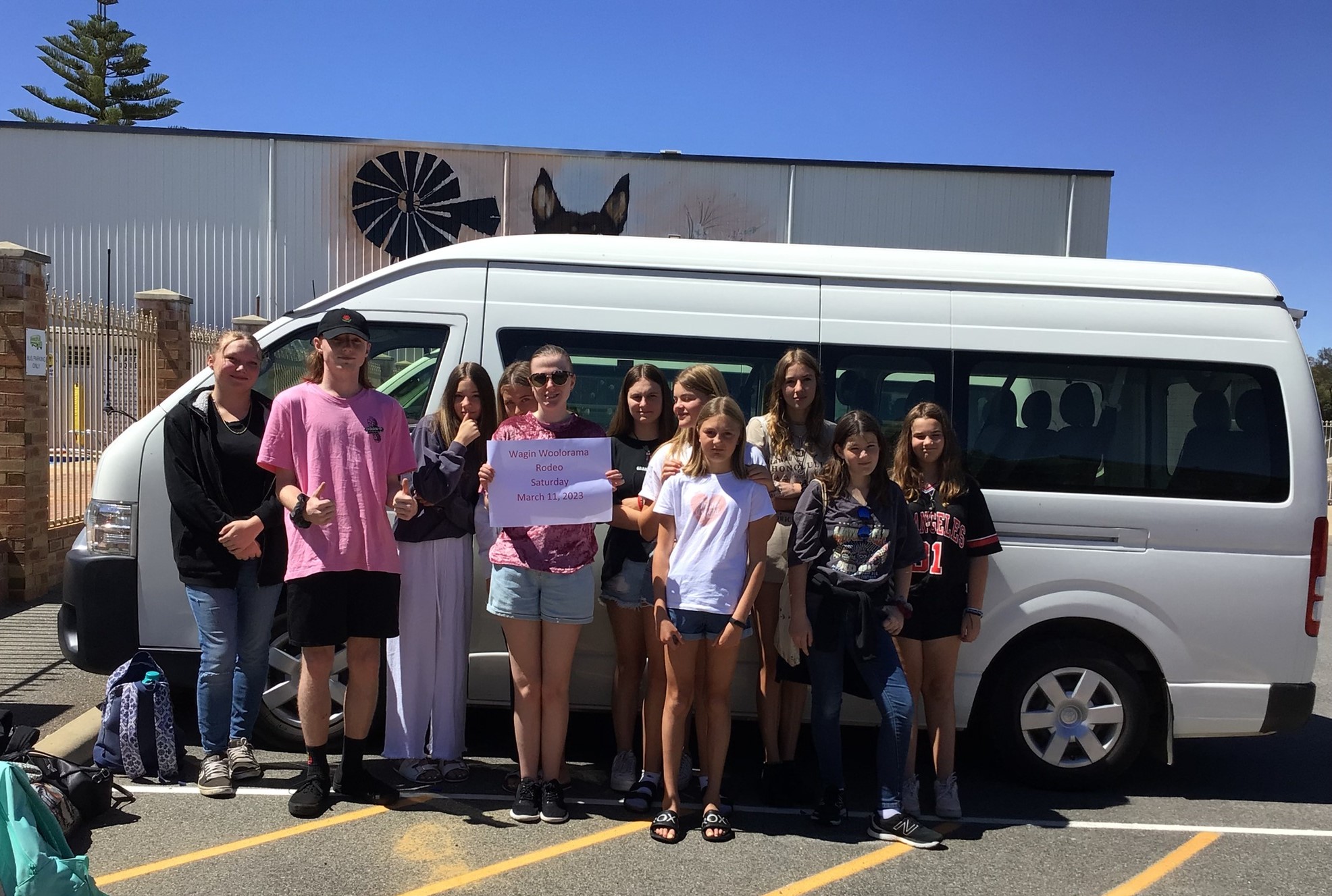 Narrogin Residential College has 2x 24-seater buses, a 14-seater bus and a 12-seater bus. Supervisors use these vehicles to transport students to their various sporting commitments, appointments and excursions.
We transport Year 7 to 10 students on the bus to town on Wednesdays after school and on Saturday mornings to go shopping or meet friends.
Students walk to school as the college is conveniently located next to Narrogin Senior High School.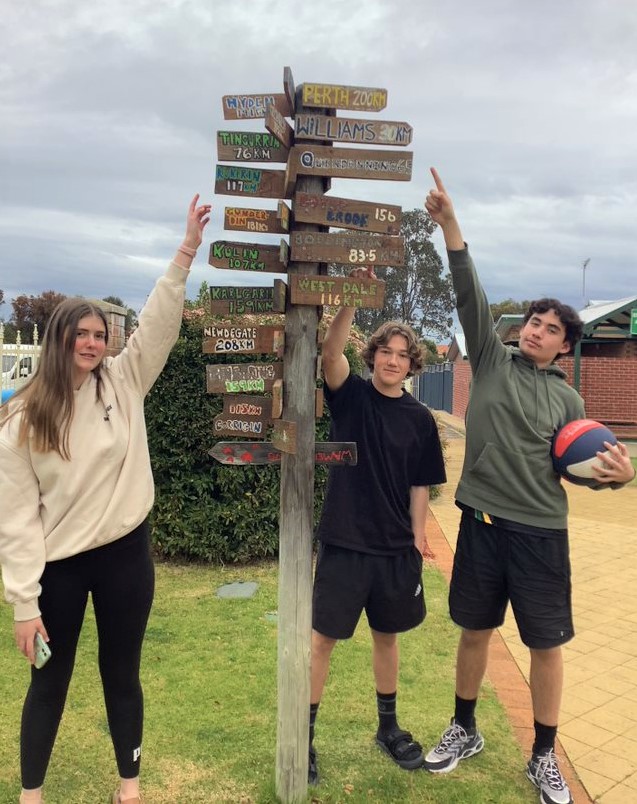 Students are not permitted to drive personal vehicles whilst boarding at the college. Students must have supervisor and parental permission to ride in other people's personal vehicles and the driver must be an adult. A student with a current driver's license may only drive their personal vehicle to travel between home and the college with supervisor and parent approval, and keys are surrendered to supervisors during their stay.
Your child may be eligible for subsidised travel for their trips between home and the college. Subsidised travel provides up to 4 return trips from your home address to the college, 1 for each term. Discover more about the subsidy and your eligibility through the Student Subsidised Travel Scheme.
The college can provide bus transport to transfer students between the college and the bus depot. We support students to book bus transfers once they arrive at the college, for example, should they need to travel home for the weekend. We need at least 1 day's notice to organise a bus transfer.