A wide range of facilities are available to make your child feel at home.
Accommodation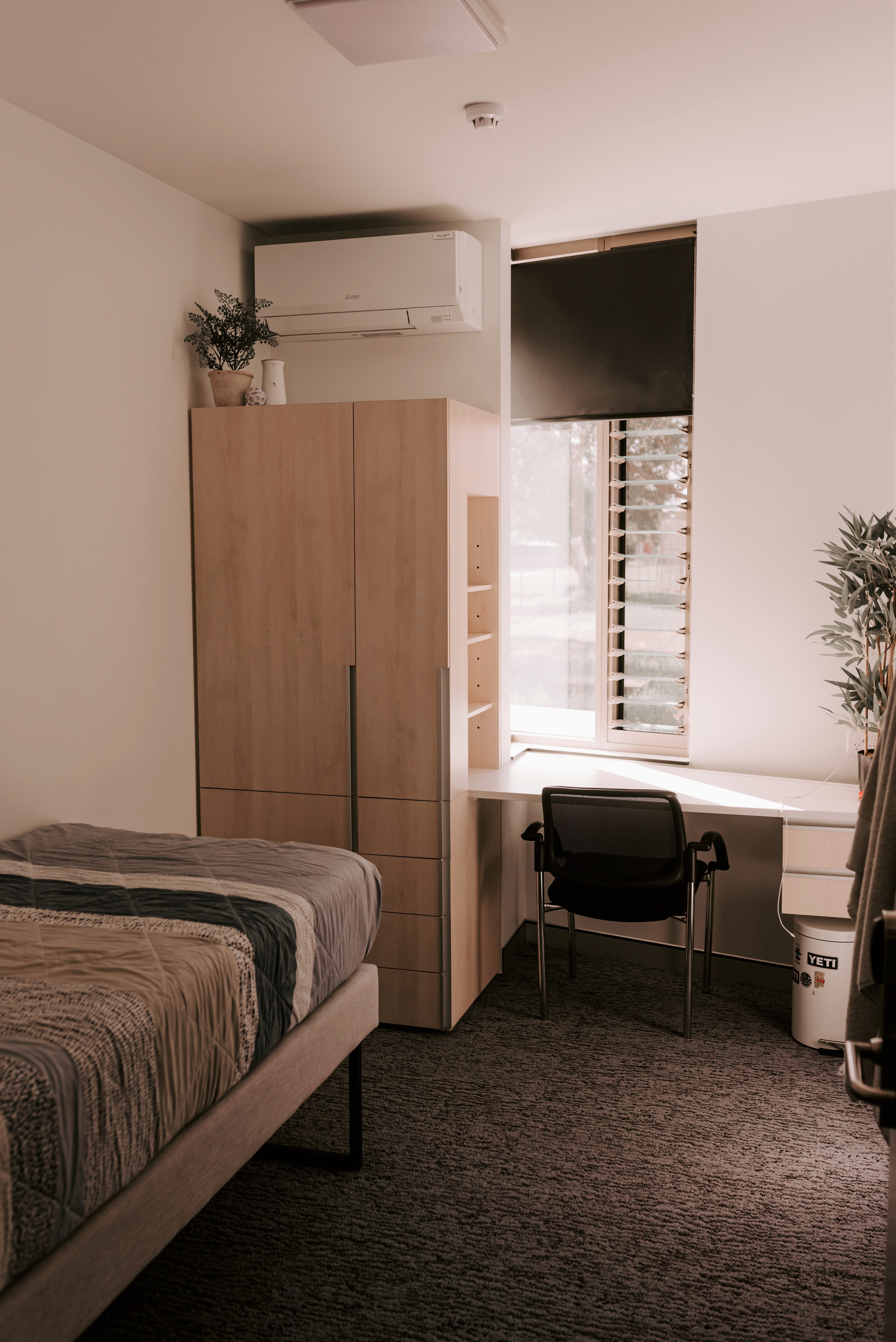 At Moora Residential College, your child has their own air conditioned bedroom that includes a single or king single bed, a desk for studying, shelves for books and personal items, a bedside cabinet and a wardrobe. It's your child's personal space, so they are allowed to decorate it with their own doona, photos, posters and personal items. Door locks ensure your child's property is secure.
For the safety of students, heaters and electric blankets are not permitted in students' rooms. We also have smoke detectors and alarm systems throughout the College.
Accommodation for our male students is located in a different section of the College to the female students. We have a very strict policy of male students not entering the girls' area and vice versa.
Common rooms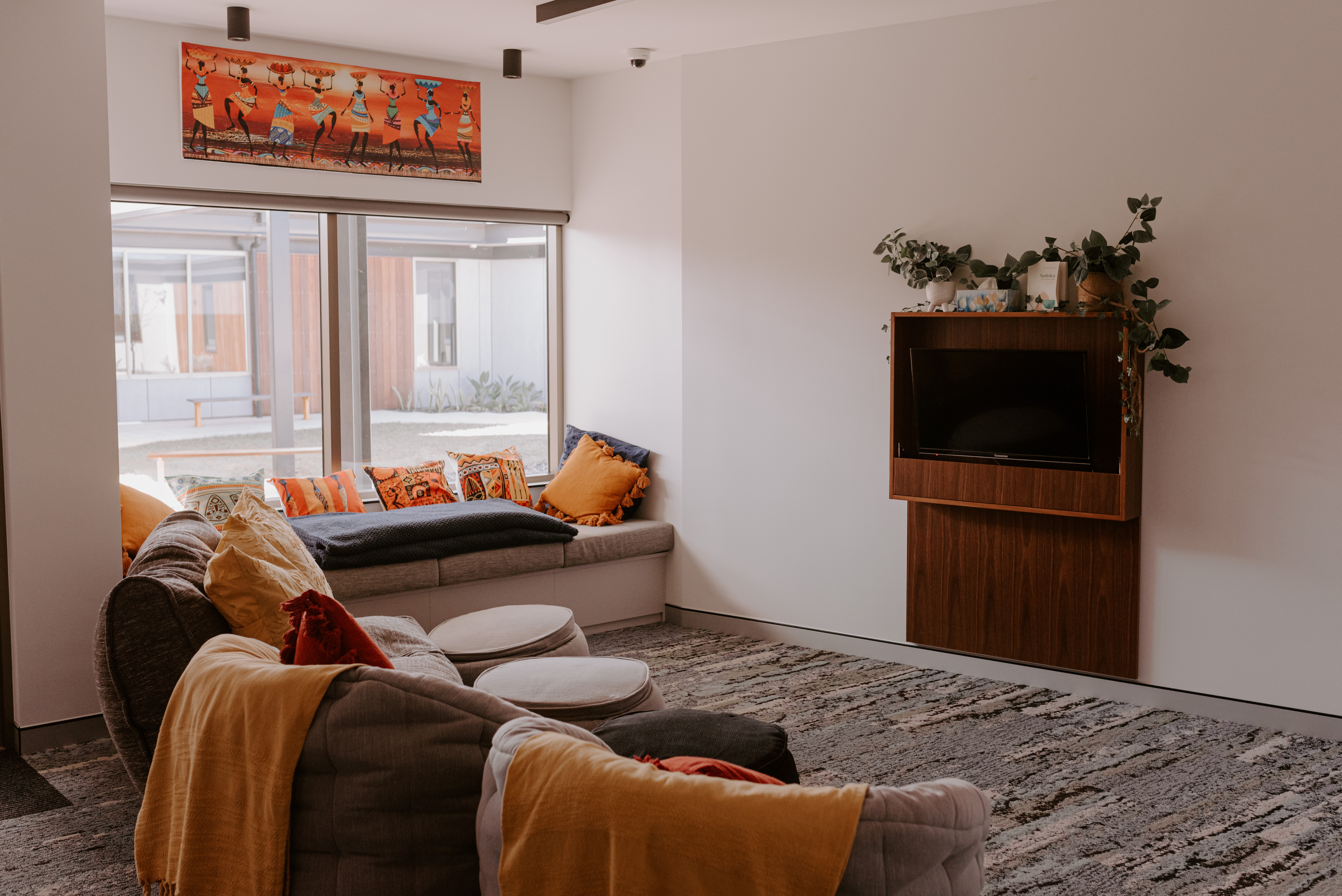 At the College, we have small lounge rooms near bedrooms, as well as a large recreation area where all of the students can congregate. Your child is encouraged to spend time with their friends and play games, watch movies, listen to music and hang out.
Students have a large dining room for eating breakfast, lunch and dinner, and completing their homework and study.
Your child also has access to a computer room which is networked to the school.
Recreation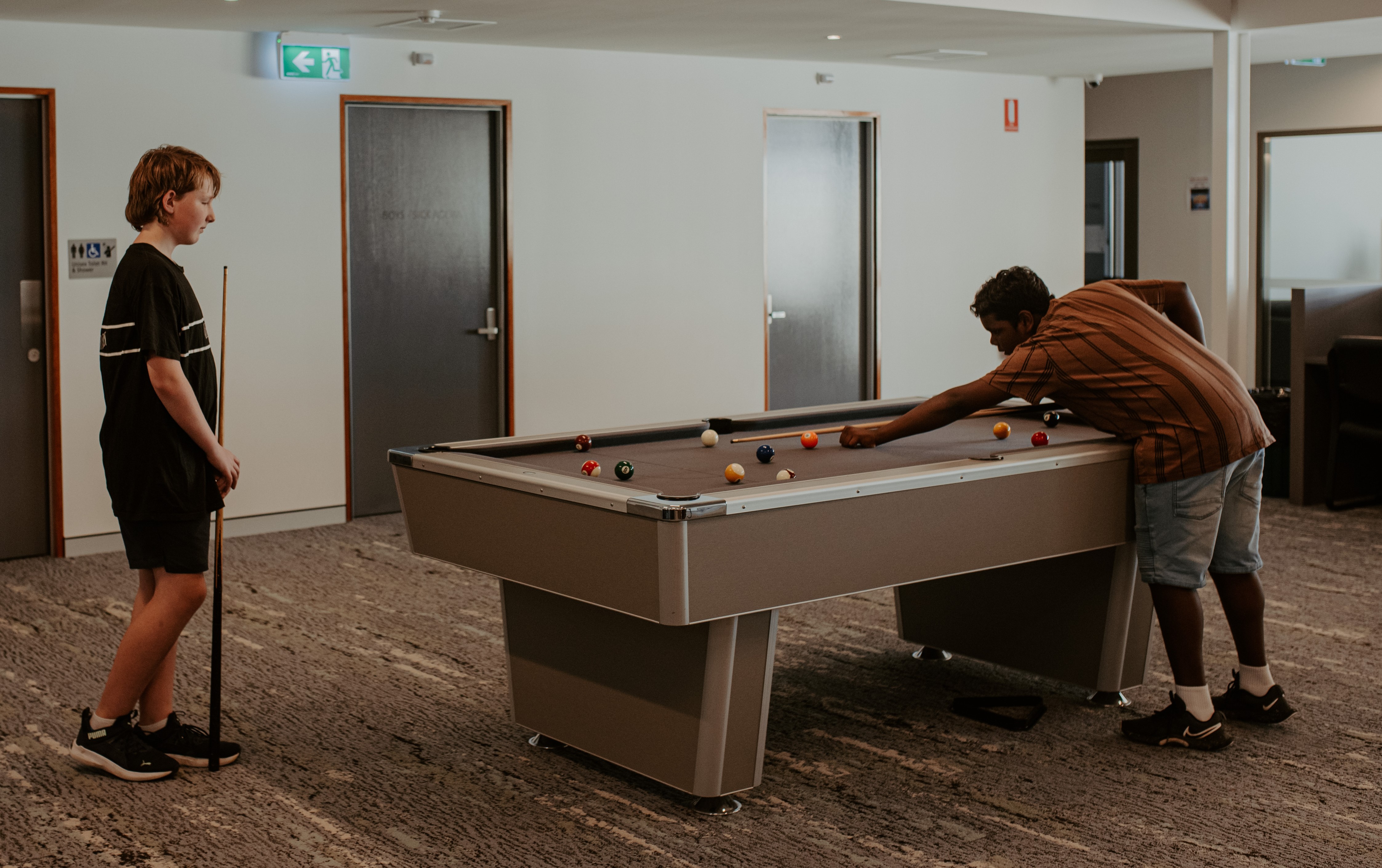 Your child has access to a range of recreational facilities. The College has a pool which is used throughout the warmer months of the year. We also have a pool table, table tennis, basketball, movie screen, X boxes and sports equipment.
Transport
Moora Residential College has a Mitsubishi Rosa 24 seat, air-conditioned bus fitted with seat belts and a Toyota Hi-Ace 12 seat bus. Supervisors use these vehicles to transport students to sport, medical and academic commitments and for travelling on regular weekend excursions.
All of our supervisors are fully qualified to operate either of the buses.
Access to school
The College is conveniently located adjacent to Central Midland Senior High School. Students travel to and from school by walking across the school oval.