Explore the Department of Education's annual report
Explore the Department of Education's annual report
Copyright and catalogue information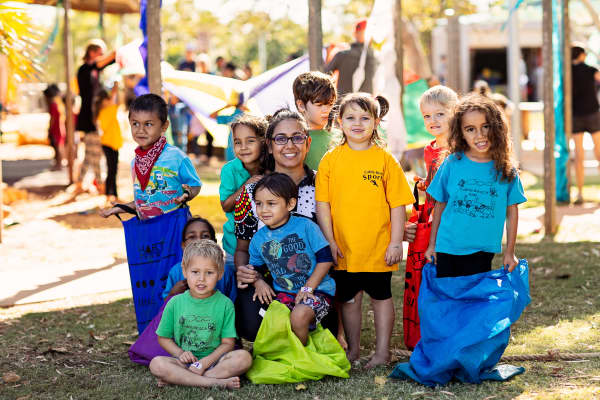 Cable Beach Primary School Pre-primary students and Aboriginal and Islander Education Officer, Shanice Flemming.
The school won the WA Premier's Excellence in Aboriginal Education Award at the 2019 WA Education Awards.
Click here for more information about the school.
This report is made available under the terms of the Creative Commons Attribution 4.0 International license unless it is Excluded Material.
Excluded Material: The Government of Western Australia and Department of Education logos, other logos, student images, third party works and trade mark protected material are not licensed under a Creative Commons licence and may only be reproduced as part of this publication. Any further use of Excluded Material requires the specific permission of the owners of that material.
Further copyright information is available on our website.
This report can be downloaded as an accessible Microsoft© Word version for text‑only screen readers and is available online. It is also available on request in other alternative formats.
For assistance, please telephone our general enquiries number on (08) 9264 4111.
Department of Education Annual Report 2019–20
ISSN: 1449–0315 (Print)
ISSN: 1843–2396 (Web)
SCIS No: 1155879
© Department of Education Western Australia 2020