Duke of Edinburgh Gold Award recipient Rohan Whitely-Yzerman, a Narrogin Senior High School student from Wandering, was only one of three people invited from Western Australia to attend a Vice-Regal function held in Sydney on 13th September to celebrate the 60th Anniversary of the Awards.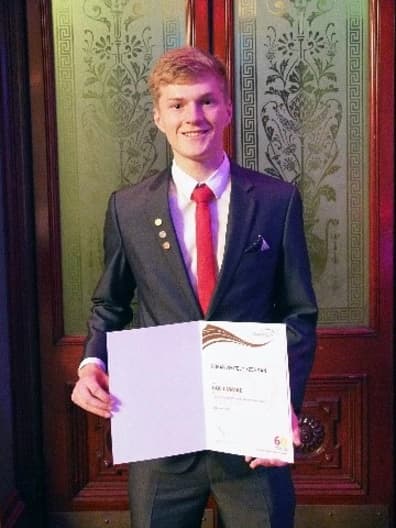 The event was the largest Gold Award Ceremony ever held outside of the UK, taking place at Sydney Town Hall where His Royal Highness The Prince Edward, Earl of Wessex KG GCVO, who is the Chair of The Board of Trustees of The Duke of Edinburgh's International Award Foundation, made a special visit to present nearly 400 young Australians with their Gold Awards. 17 prominent Australians were also there: Deborah Thomas, Marc Fennell, Naomi Simson, David Campbell OAM, Indira Naidoo, Jeff McMullen, Janine Perrett, Jayne Azzopardi, Graham Ross VMM, Dawn Fraser AC, Jack Thompson AM, Jeff Loy, Dan Illic, Layne Beachley AO, Kirk Pengilly, Eddie Woo, and Jacinta Tynan.
Nearly 1500 people attended the event, including the families of the Award Holders, Award Leaders, local dignitaries, Supporters of the Award, Duke of Edinburgh Staff, volunteers, Masters of Ceremonies Anita Jacoby AM and Hamish Macdonald, and the Official Party which included His Royal Highness The Prince Edward, Earl of Wessex KG GCVO, Captain Andy Aspen RN, Private Secretary, The Honourable Gladys Berejiklian MP, Premier of NSW, The Right Honourable the Lord Mayor of Sydney Clover Moore, The Honourable Gary Nairn AO, Chairman of the Award in Australia, and Peter Kaye AM, CEO of the Award in Australia.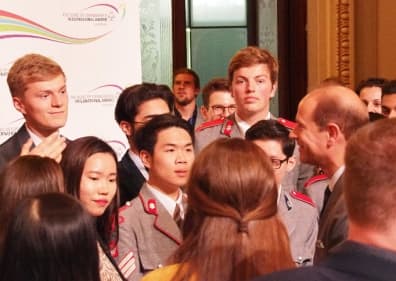 To earn this award, a person aged 14 to 24 must learn a skill, improve their physical wellbeing, volunteer in their community, experience a team adventure in a new environment and complete a residential project. Achieving an Award recognises individual goal setting and self-improvement through persistence and achievement.
Through his service with the Australian Army Cadets where he leads the Narrogin Army Cadet Unit, Mr Whitely-Yzerman was able to obtain his Gold Award.
"I would highly encourage young people to have a go at the Award," he said.
"The Bronze, Silver, and Gold tier system really encourages people to continually strive and challenge themselves for the next level.
"Many young people don't know how to explore their potential, so the Award guides them through the process, and if they put in the commitment and effort, then they will be rewarded with recognition and be put in good stead for the rest of their lives."
After the event, 16 parents representing each state and territory were granted a private audience with HRH The Earl of Wessex, including proud parents Adrianne Yzerman and Brendan Whitely.
"We were delighted and honoured to hear His Royal Highness' words of encouragement," said Ms Yzerman.
"It made all the years of supporting both Rohan in achieving his Gold Award and his brother, Lleyton achieving his Silver Award, worth every minute."