Foundation of education
Niquolei Lyons, Harrisdale Primary School
WA Primary Deputy Principal of the Year 2021
Niquolei (Nikki) Lyons was inspired to become a teacher in the hopes she could positively encourage the next generation in the same way she was when she went through school.
"School was a such a good experience for me as a child and I really enjoyed everything about it," she says.
"When choosing a career path, I knew I wanted to work in an area that would make a difference, and education was the obvious choice."
Nikki was a foundation deputy principal at Harrisdale Primary School where she was part of the small team of four who built the new school to what it is today.
Over the past six years, Nikki has continued to build a positive and caring school culture.
"The opportunity to have input into every tiny detail about the school – from programs to playground designs and staff selection – was amazing," she says.
Nikki also says it is incredible to walk around the school only six years later and know that she has been a part of it since the very beginning.
During the planning and establishment of the school, Nikki has been instrumental in identifying teaching methods and programs.
Nikki ensures there is strong literacy education at the school, and also runs professional learning for staff so there is a unified approach with positive results.
Noticing a gap in the junior literacy learners, Nikki researched ways to support these students.
She led the introduction of a 60 lesson program which focusses on early reading strategies which has helped improved the literacy skills of those involved.
Nikki always strives to improve the quality of education and support for students, while also making fun and creative new events for everyone to get involved in.
For Nikki, success involves seeing her students' progress every day.
"I would always ask my students to tell me about something new they learned before they went home each day," she says.
"If my students are able to leave the classroom having learned something new and with a smile on their face, I know they have enjoyed a successful day at school."
Nikki is also known at the school for her quick thinking, calming nature and excellent management skills.
This was evident in 2019 when she led the school to safety as a rapidly approaching bushfire meant the school needed to be evacuated.
She worked with the South Metropolitan Regional Office and the Department of Fire and Emergency Services to lead the school through the dangerous time.
With her calmness in the face of a crisis, Nikki was able to evacuate all staff and students safely and ensured all the families were up to date with information on the school's closure.
Nikki first intended to become a music teacher having studied music at the UWA Conservatorium of Music along with primary education.
However, as someone who thrives on change and new challenges, Nikki loves the role of deputy principal and all that comes with working in a large multicultural school.
"I love the fact that every day presents a different challenge and that as teachers we have the potential to help our students grow in to responsible and successful adults," she says.
Nikki helps shape the future through education, not just through academic but also through other areas in the curriculum.
"I have always tried to help my students find what they are interested in and encouraged them to work hard to be the best they can," she says.
"It's not always academic – for some of my students, it had been in areas such as art, music or sport.
"It makes me so proud to see past students playing AFL, enjoying success in the music television industry, or managing their own businesses."
---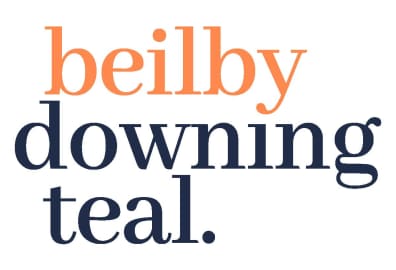 This award recognises the important role of deputy principals in ensuring success for all students. Motivated and passionate they promote positive relationships between students, staff, parents and the wider community.
They use their high-level knowledge and experience as instructional leaders to develop the capacity of others.
This award is proudly sponsored by Beilby Downing Teal.
Winner
Niquolei Lyons, Harrisdale Primary School
Finalists
Alison Freeman, Geographe Primary School
Jennifer Graham, Glendale Primary School
Mandi Ostaszewskyj, Waggrakine Primary School
Learn more about our winners
Learn more about our winners