Reading is a fundamental skill your child will use for the rest of their life – so why stop when they're just getting started?
Sharing stories and reading aloud with your child strengthens their skills in reading, writing and comprehension.
It builds their confidence and sense of security.
It creates those special moments with your child that you cherish.
That's why you should Never Stop Reading!
Recent research by literacy expert Dr Margaret Merga found that over half of parents stop reading aloud with their children once they begin to start reading for themselves. This happens even though children enjoy it well beyond their early years of schooling.
Reading aloud with your child throughout their primary school years has significant, positive effects on their learning and reading skills. Listening to your child as you read together also builds their social skills and confidence as they engage with you, and the quality time that you spend with them raises their mood and sense of wellbeing.
Not only that, your child will simply enjoy reading to you, and having you read to them. They won't ever forget the special moments they had reading and sharing stories with you – and you won't either.
Give your child the best start for a life of learning and discovery. Never Stop Reading!
---
Want to find out more?
Learn more about building a love of reading in your child with our resources for parents. You'll find some fun ideas for reading aloud with your child, and our starter guide of stories to start with that your child will love, kindly provided by the experts at the State Library of Western Australia.
This Never Stop Reading! factsheet shows you how you can support your child build a love of reading by helping them read at home.

This Never Stop Reading! factsheet gives you some ideas to make reading aloud at home even more fun for everyone.

This guide, provided by the experts at the State Library of Western Australia, gives you some suggested stories and series for any age and interest to help you and your child Never Stop Reading!
Sarah McGowan
Ambassador
Sarah McGowan is the ambassador of Never Stop Reading!
As a school educator and mother, she understands the importance of developing in children the skills and confidence to read.
"My fondness of reading means we read together regularly as a family. It's an everyday activity and embraced by our children rather than it being seen as a chore.
"Being a primary school teacher isn't the reason I still read to my children. I grew up in a family who adored reading so I understand the benefits of reading and I can now see that in my young family.
"Reading to your children is fun, it helps strengthen the bond with your children and is so important for the development of early literacy."
Sharing stories with Sarah McGowan
Sharing stories with Sarah McGowan
Mrs McGowan visited Jolimont Primary School and Tuart Rise Primary School to share exciting stories with some brilliant booklovers!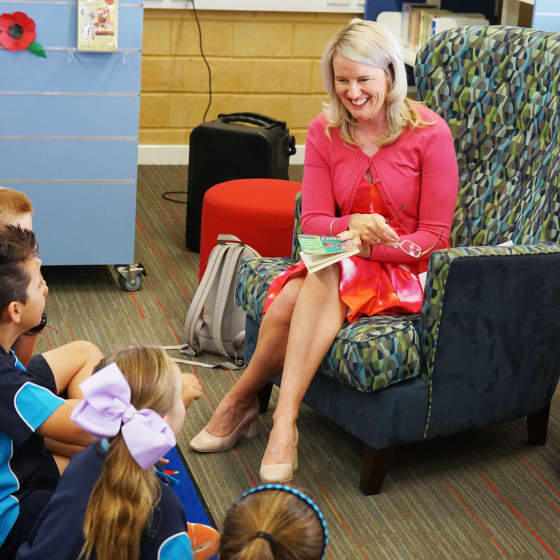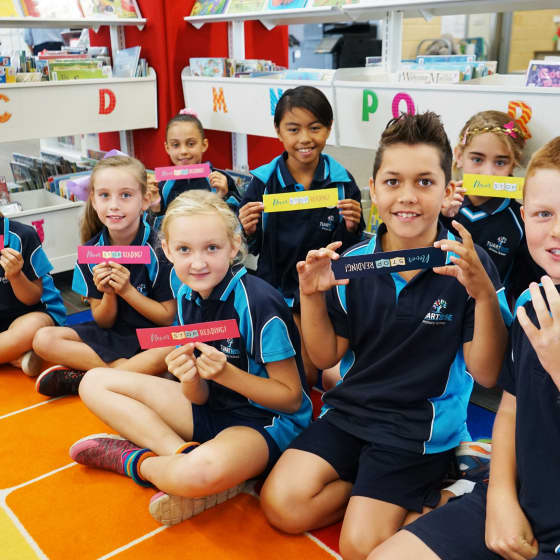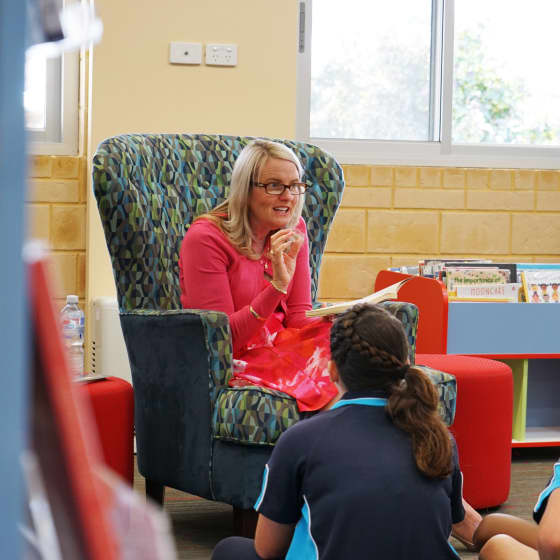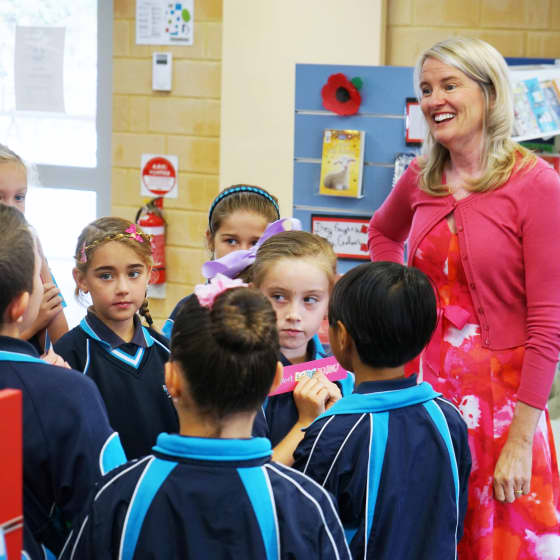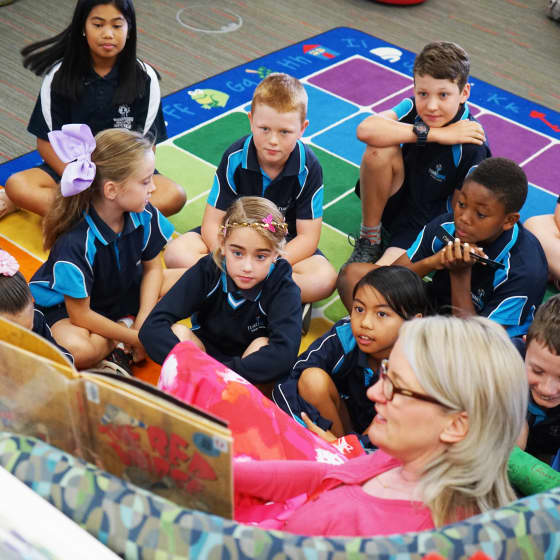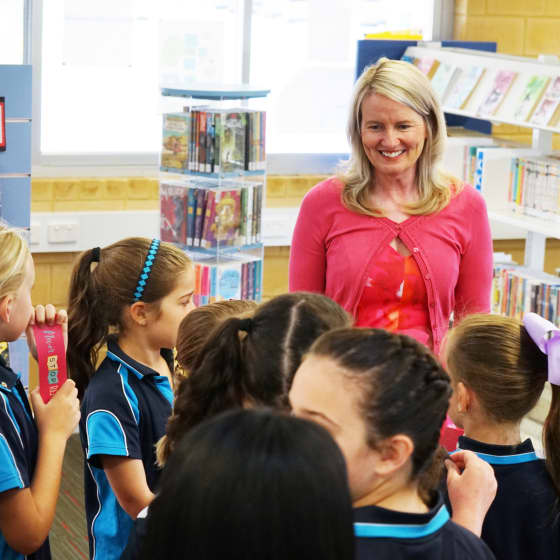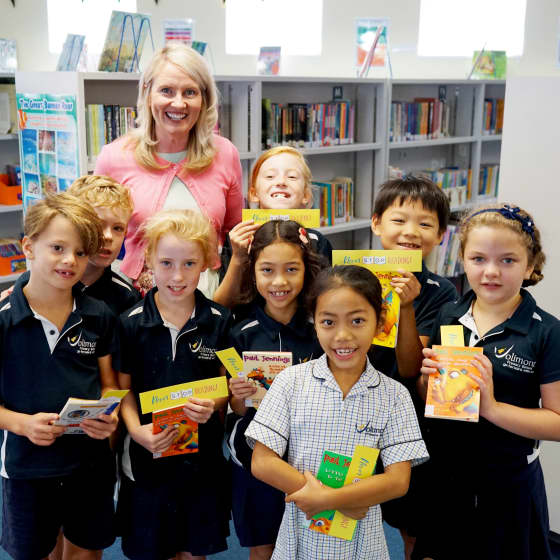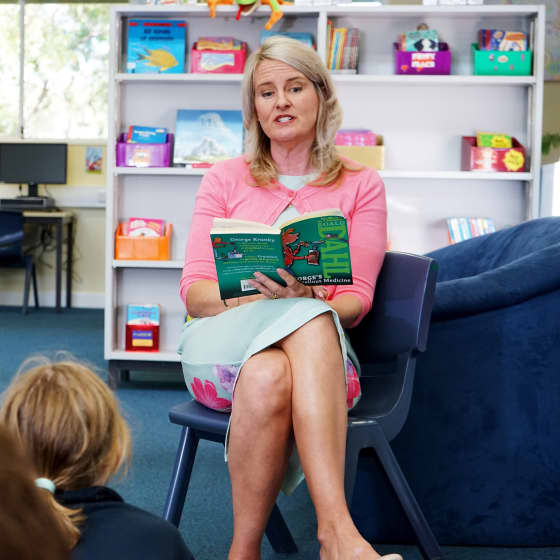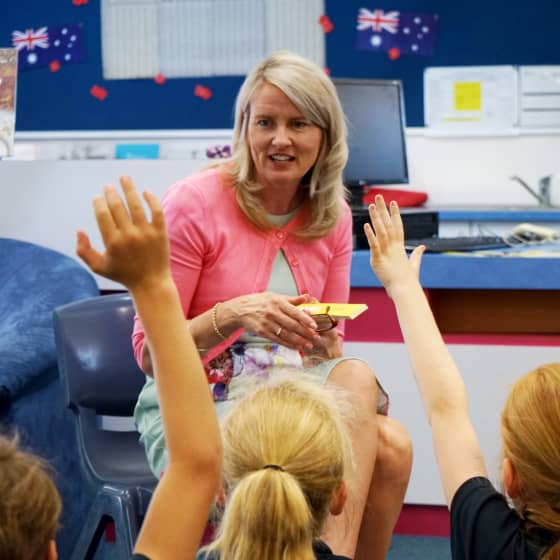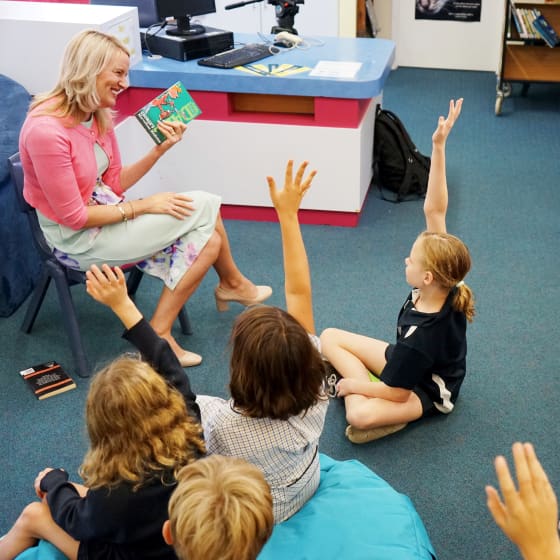 Never Stop Reading research
According to research by Curtin University literacy expert Dr Margaret Merga, many parents stop reading to their children as they get older and can read for themselves.
Dr Merga found the following:
Many children continue to enjoy being read to well beyond the early years of schooling, and reading aloud at home may be being curtailed prematurely.
Research suggests that more than a third of Australian children whose parents stop reading to them want it to continue.
More than half of Western Australian children do not have anyone reading to them at home.
Reading aloud has a significant, positive effect on children's language, phonological awareness, print concepts, comprehension and vocabulary outcomes.
Reading aloud is particularly beneficial for children at risk of reading difficulties.
There are social and emotional effects of listening to reading, such as enjoyment of sharing the reading experience, and use of reading aloud as a panacea, to raise the mood of listeners.
Interactive reading opportunities beyond the early years: What educators need to consider, by Dr. Margaret Kristin Merga. Australian Journal of Education, Vol 61, Issue 3, pp. 328 - 343. First Published August 24, 2017.